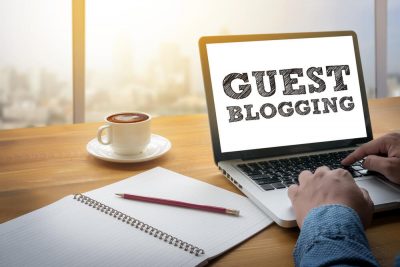 Write A Perfectly Structured Guest Post: Expert Guidance
SEO Guest Post is an informational article full of relevant data. It is when you write content for someone else. As a guest, you can say. And in return, you get paid for every word you wrote. Further, these contents are well-researched. Also, it maintains the perfect balance of knowledge and professionalism. Moreover, we are going to discuss briefly the guest blog along with its effectiveness, uses, and relevant examples in this content.
Submit a Guest Post by Following Rules and Regulations
There are certain factors you need to know to write a Guest Post. You can perform the following rules to make the article more effective.
The post must be original and unique. Moreover, the data in the post should be relevant and not copied from any published blog or article.

The post should be fully informative and written while keeping the audience in mind. This includes balancing the technicalities while keeping the readability in mind. Avoid posting the generic theories, policies that might malign your post.

You should check the content thoroughly. This includes basic proof-reading and editing, if necessary. You must correct the grammatical errors, misspellings, etc that can have a negative impact on the article. Moreover, include some impressive words, technical terms, that can easily attract a reader as well as the site's owner for whom you are writing.

You need to attach a few pictures for the post. These images or videos must be relevant to the content. You can include infographics for a better impact. Otherwise, irrelevant images can create a negative impact on readers. Remember, too many pictures also creates a problem for visitors to understand the project. It also makes the page heavy and takes up too much time to load.

The post must be short and comprehensive with relevant data. Moreover, a lengthy post bore people easily. However, at the same time, you have to keep the SEO perspective in mind too.

You can include the internal links in your post. Backlinks and inbound links can improve the SEO ranking of your post.

Furthermore, promotional

Guest Posts

must contain a comments section. This leaves a scope of interaction with the reader which enhances brand loyalty.
The Effectiveness of a Search Engine Optimized Guest Post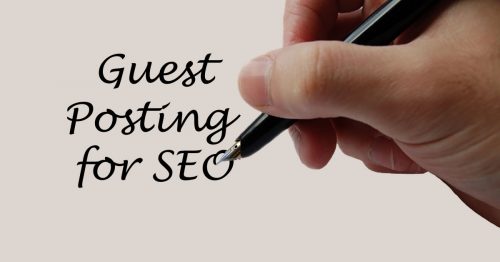 There are lots of functionalities of Guest Posts. Moreover, it plays a crucial role to rank higher effortlessly.
A Guest Post with top-quality content and genuine data always rank high. Moreover, you can gain Do-follow Backlinks which will help your website to rank higher. Moreover, simple and well-formed content enhances web traffic as well as increases sales.
Publicizing your website is not an easy task. And, you can easily do that through a Guest Post. Moreover, proper guest blogging can easily grab the competitive market by ignoring all the digital marketing barriers. In some cases, a guest blog can foster a community of contributors where they brainstorm interesting topics. Thus, you can get ideas from your audience which will help you to expand your site effectively.
Improves Domain Authority:
SERPs ranking is dependent on the domain authority. It is the toughest time to convert the audience into loyal subscribers in the competitive marketplace. In this situation, a Guest Post can increase your site's domain authority effectively. Thus, you can easily make your site trustworthy by posting informative blogs, posts, via guest blogging.
Fortify Backlink Profile:
Most of the blogs give the scope to their contributors to leave at least one backlink. Therefore, Guest Blog is the best way to get backlinks. Moreover, it offers a keyword-optimized link that will be greatly benefited from the SEO perspectives.
Guest Posting Process – 6 Effective Steps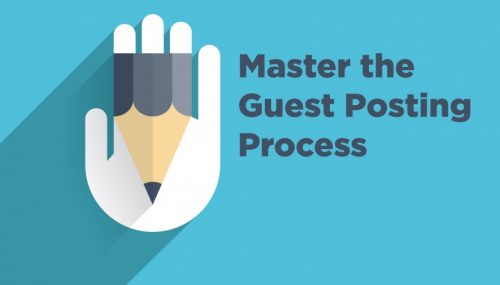 Some effective things you should keep in your mind when you write a Guest Post. Here, we are going to discuss some of the guidelines you can use.
1. Identify the Target Audiences
Before writing a Guest Blog, you need to pay attention to the audience and get a keen idea on their interests. Also, research a bit about the site for which you are writing. For example, what their main motto is, what kind of content they prefer, and etc. Moreover, focus on potential customers by performing a successful survey on them. Besides this, if you visit multiple websites and different blogs that will be beneficial. Then, you can easily grab the current market demand effortlessly.
2. Choose an Interesting Topic
You must choose a topic that is in demand in the present market. Moreover, the title of the article must be eye catchy. You need to dig dipper on the focus keyword. Also, research deeply on that specific topic that you will offer. Otherwise, you won't be able to reach out to your audience.
3. Set Dazzling Subheads
The headline and subheads must be innovative and unique. So that it can easily attract the visitors and get them hooked. Besides this, the title should be relevant and the first couple of lines must be very specific and optimized. After all, it's the 4-Second rule you have to keep in mind. A reader will spend 4 seconds to decide whether he/she will stay on the article or not.
4. Send an Effective Pitch
Pitch email is the foremost thing. Along with hooking up the readers, you have to impress the website owner as well. Or else, why will someone publish your content on their site and give you backlinks in return. The pitch must be short and simple. It must be flawless and state your motive clearly. Also, you can't forget an impressive subject line.
5. Write Down the Article in an Amazing Way
Now, let's come to the main part, that is writing the article. The article should be full of relevant data. Moreover, you must include the greetings in such a way that the readers can find out him/herself at the time of reading. The main motive is to make the content more appealing to the readers. Write in an active voice. Take care of sentence length and speech. Balance the tone of the article.
6. Provide Latest Information
The final thing is to upgrade the data with the latest information. Therefore, the bloggers, readers, can get the most updated information by going through your article.
A Few Apps that can Help you
Buffers: One of the most used social media scheduling apps. It helps to write more than a thousand blog posts. It is also effective in the small business field.
HelpScout: It is another app that is designed to provide continuous email support and handling the small business.
Mob.Is.It: It offers the Guest Post for SEO that boosts the traffic as well as increases the traffic conversion rate.
Wrapping up
In the above article, we have discussed how to write Guest Post in an optimized way. Moreover, we have defined the role of Guest Blogging for SEO with the relevant Guest Post Examples. Furthermore, we have recommended some of the guidelines you can follow before submitting your article. So, we hope this will be beneficial for you to make your business successful via a simply decorative Guest Blog.
0 Comments