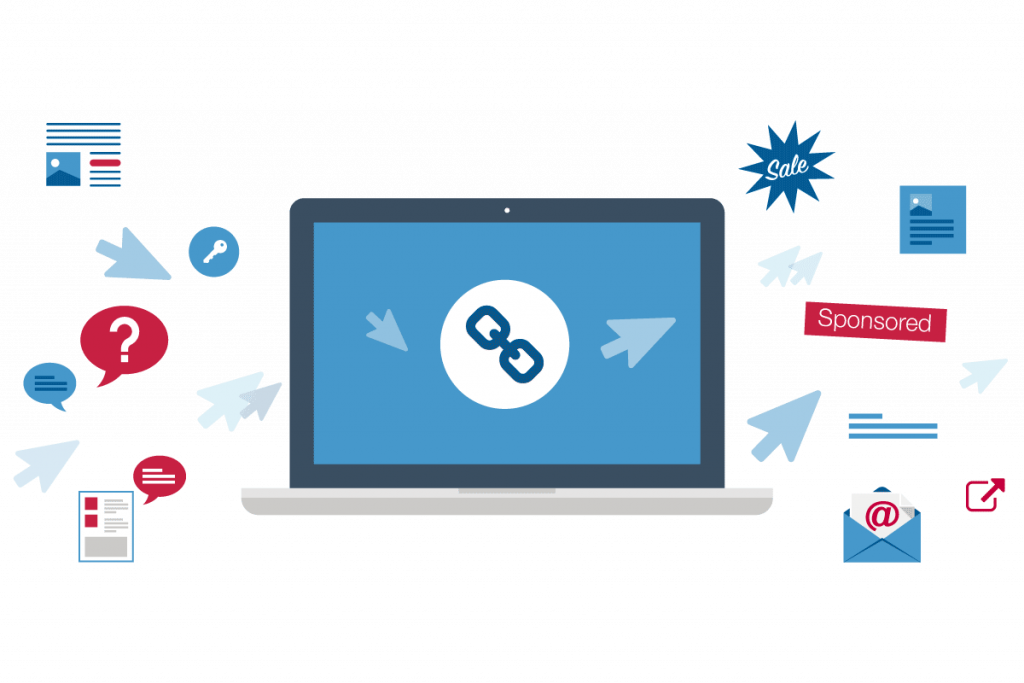 What Is An Inbound Link: 3 Ways Of Creating An Inbound Link
Businesses in this age of limitless connectivity through the internet, depend a lot on the search engines. In order to get more traffic to their websites, business owners optimize all that to fit the search engine algorithms. Thus, increasing the odds of people, who can be potential customers to come across their website on the SERPs. And among the different methods of search engine optimization that you can adopt. An inbound link is one of the most important things that you need to work with.
In order to understand the details of an inbound link, it is necessary to take a look at the principles behind the search engine algorithms. Only after that, can we get into further details of it. And also, how you must use it to your advantage.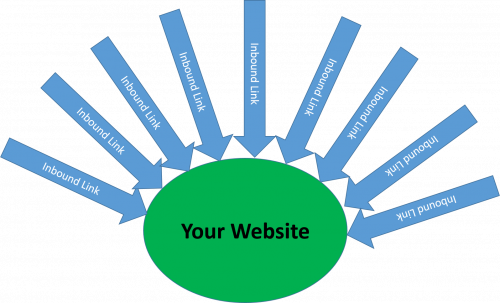 This article here has all the important information on this subject in it. So, let's get into all of that without further ado.
The Principle Behind An Inbound Link
The basic principle behind how a website or a webpage can rank on the SERPs for a particular query. Is similar to that for all the academic research citations that go on.
Let's say one research paper has some great finding in it. And as such, a lot of other researchers in that field are citing that in their research papers. Then, the former gets a lot of attention in the community.
Along with that, comes a lot of authority, as in the findings in the paper are truly legitimate. And this is what inspired the founders of Google to come up with their search engine algorithms.
The principles stay same to this day, with a lot of modifications on that with upcoming technologies. And the likelihood of a website getting the best possible rank on the first SERP. Which let's face it is the only good option. Depends a lot on those citations from similar other websites.
That is basically what an inbound link is. The hyperlink of your website, on a website in your field, preferably an authoritative one, for the maximum benefits.
This increases the authority of your website(s) in the eyes of the search engine algorithm. And with that, it garners the scope of getting those lucrative SERPs ranks. Of course, there are other factors as well for a good rank, but this is substantial.
And now you know what this is and how it works. So, the next question naturally is how it can work for you?
How An Inbound Link Can Benefit You
The working principle of this is now clear. In this section, let's see how you can get a lot of these. So that your SEO campaigns for your website can bring you the most success.
It all starts with the content of your website, mainly the information that you can provide. This has to fit the requirements of potential customers from your business niche. And you will have to make these pages of content rank highly in the SERPs.
There will be other websites with a lot of authority in the niche that you are in. Your content creation will involve providing new information for the viewers. Something that those high domain rating websites will link to for their viewers.
And the benefits will be two-fold:
Your Authority Rating Will Go Up
This is obvious, especially when you consider the analogy of those academic research citations.
First is in terms of the search engine algorithms, which require just this to get you a good rank. And this will have a 'spiral up' effect over time. Wherein, if you keep up the good work with your content, your ranks will improve.
Traffic From Those Websites
A lot of the people who rely on those authoritative websites for getting the information they want. Will now come to your website to see what you have to offer, that will help them.
First, it will be the people that click on that inbound link itself. And then after that, if they come to your website and like what they find. They are more likely to come back.
This can benefit all kinds of businesses, both B2B and B2C. The effects will be different depending on what the strategy is. Nevertheless, it will get you a lot of benefits for SEO and business conversions alike.
Now, let's take a look at a few different ways to get those precious inbound links.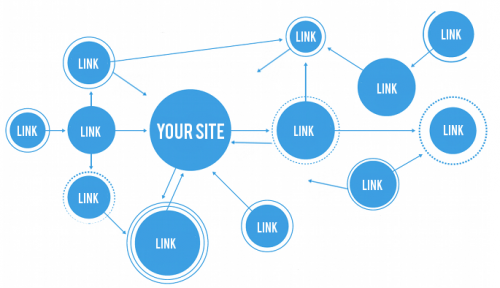 3 Ways To Create An Inbound Link To Your Website
In this section, you'll find 3 different ways to get these links. There are more ways to do this, but these three are the most significant.
Create Better Content
SERPs are super competitive and as such, it is very important to create great content. It has to be more informative and visually appealing than that of your competitors.
Something that will be worth linking to.
Keep The Information Up To The Date
For all of the content that you put, you will have to regularly update if need be. That way, the quality of the information will be better. Thus, much worth linking to.
Analyze Competitor Backlinks
For the competitors' websites that you have, you'll have to keep an eye on their activities. There are various software tools available which will give you information on that.
Knowing where from your competitors are receiving the backlinks from to achieve the SERPs rank they have. Will help you get powerful backlinks which can improve your rankings as well.
If you want to know more about these strategies, then there are a lot of great resources. All are available on the web, and it will give you all you need to know.
Conclusion
This aspect of SEO being as important as it is, you'll have to invest resources for it. And the results will be truly worth it. Just make sure to not engage in any kind of black hat maneuver, as the consequences can be severe. It can do a lot of damage to your website and it can be left out of the index.
Find out all you can about inbound links and then use the techniques to your full advantage.
0 Comments