How To Make Your What Does Content Marketing Refer To?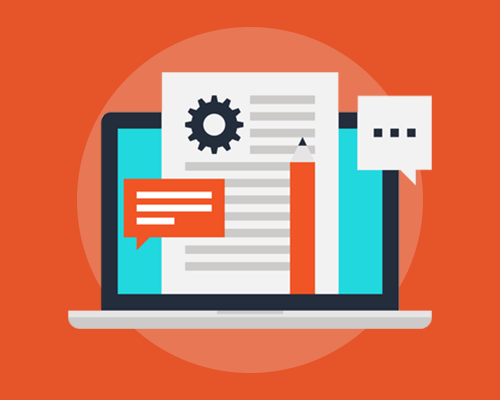 What Does Content Marketing Refer To?
Content Marketing is the strategic marketing approach of distributing valuable and relevant contents through an online platform. So, companies that follow this approach create contents regarding their upcoming inventions i.e, products and services. They create their contents to address a targeted group of customers. Thereby, the companies try to grow demand for their products and services among the customers. Finally, they persuade them to purchase their products and drive profitable customer action. Moreover, they use their contents to make their existing customers aware of the improvements in their products and services. It is an indirect form of marketing in which the companies attract potential customers and retain the old ones as well by solving their issues.
Content Marketing Examples
Below are the best examples in the content marketing industry.
The company has a three-pronged content marketing strategy and publishes their contents on high visibility sites. They undertook guest blogging to stimulate their initial growth by attracting 100000 users. And, they share their best contents via email marketing and have acquired a million viewers across several social media sites. Of course, Buffer has shared ups and downs in their business through their transparency and open blogs.
They write in-depth blogs regarding the issues bothering their website visitors. Also, they upgrade the quality of their content by adding e-books to their blog posts. The company has created an educational and content sharing hub that get the attention of 321000 visitors regularly. Moreover, they create videos and upload them on Facebook. After that, they use LinkedIn to generate traffic to these videos. Attracting, converting, closing and delighting are the four ways that Hubspot follows to create their contents in an effective manner. They accept inbound marketing which serves as an important resource to progress your marketing.
Content Marketing Platform
Content marketing platform is a software solution to serve the contents of your company to its target audience. And, it addresses four key processes- analytics, strategy, distribution, and production. It helps content marketers to execute their marketing strategy effectively. This platform centralizes the marketing processes including planning, collaboration, and approvals. More importantly, it reduces the risk of the contents by allowing you to overcome governance challenges.
Best Ways To Do Content Marketing
Below are the simple ways by which you can make your content marketing even more effective.
1) Set a Plan
First, know the overall objective of your company and analyze the purpose of each content. Also, undergo intensive research regarding your target audience and determine the value of your contents to the readers.
2) Know Your Audience
Always, write contents that are relevant to the industry where your company is operating. Try to realize how your products and services will solve the customers' problems. Also, you can take the help of analysis tools to get an idea of the demographics of the persons visiting your website. It thereby helps you to understand what tone and style you can apply to your contents.
3) When And Where To Post
Needless to say, it is essential to find out which websites and business blogs people visit frequently. Otherwise, if you post your contents on a wrong site and at the wrong time, then they are likely to disappear in the crowd. For instance, if you would like to post your content on social media, then you will need to have a social media manager. Social media manager or social media department analyzes the most and the least popular time people visit your site.
4) Quality Over Quantity
People always tend to focus on contents that are precise yet informative and interesting. Therefore, emphasize on high-quality contents that won't take up unnecessary space on your site and get more attention.
5) Experiment
After posting your contents on the site, analyze the level of interest the contents are able to create among your audience. Hence, use an analytics program to determine the type of contents that have maximum search volume. Online marketing is another powerful tool to test the quality of your content.
6) Focus On People
Implement the keywords appropriately to give online exposure to your contents. Prioritize your audience over search engine and make your company trustworthy to them.
7) Optimize Contents
Usage of keywords varies among text, images, and video contents. Pay special attention to insert the keywords in the ALT tags, file names, and meta descriptions. If you target one or two keywords in a piece of content, then it will do your work.
8) Test, Analyze, And Improve
If your contents are not getting the required traffic, then make changes to improvise your content strategy at the earliest.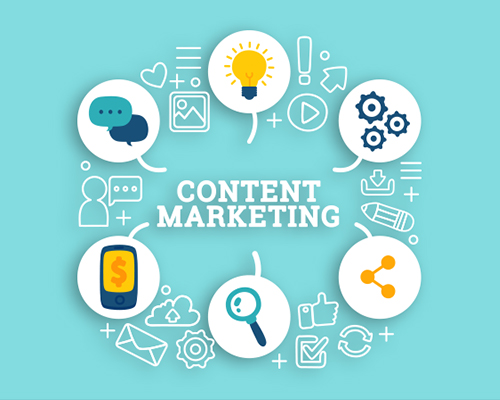 Content Marketing Strategy
The goal of content marketing is to inform people that there is a way to fulfill their requirements. Once they come to know the solution, they perform research to gather more information and educate themselves. For example, if a person is willing to buy a car, they search for the types of cars along with the brands available in the market. They compare one car with another and decide which one will serve their purpose in the best way. Customers have a psychology that rules their purchase decision and buying habits. They always try to maximize their profit by getting a quality product at a reasonable price. Hence, they select the best product on the basis of their criteria. Content marketing supports other channels of digital marketing and assists in generating leads.
Content marketing is a process of generating traffic to your website so that the potential customers are converted to actual customers. This strategy increases the visibility of a brand by improving brand awareness and recognition in the industry. It instills a feeling of trust and brand loyalty among the customers. As a result, the customers will prefer your products and services over the competitors' options. Last but not least, the content formats and the process of managing content creation and publication determines the content marketing strategy.
To Wrap It Up…..
Content marketing is a long-term strategy that opens a channel for interacting with customers. Contents are the basis of content marketing to build a long-lasting relationship with the customers and assisting marketers in overcoming the marketing challenges. Therefore, you can consider content marketing as a vital tool for promoting your business and being successful in the long run.