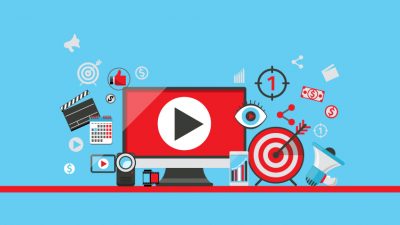 YouTube SEO Strategies To Follow In 2019 To Rank Higher
When it comes to SEO, the first thing that comes to our mind is Google, which can easily be termed as the giant providing all sorts of information online. But, links come in different forms and not always directs us to written contents. You must have seen many of those contents finally redirects us to YouTube videos. Thus, YouTube has been really a pertinent video sharing website over the internet, where the users largely engage themselves in. And over the decades, YouTube SEO is ruling the industry. Newer SEO techniques are emerging every day to rank your videos in this widely used video sharing website.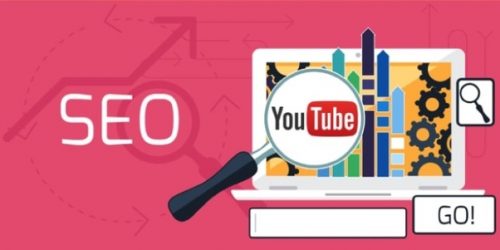 2019, will be a year where experts predict that users will be more attracted to video content than the written ones. Hence, you need to utilize all the tools and techniques pertaining to YouTube SEO and apply them to rank higher on this platform. And in this article, we will talk about YouTube SEO in minute details.
YouTube SEO 2019: Get More Views and Rank Higher Than Ever
More than 15 million content creators are there to give you a tough competition on YouTube with their videos. In this market of stiff competition, you need to be the best to rank higher on the most popular video sharing platform i.e., YouTube. And in this part of the article, we will explain all the secrets that will help you to get more views for your video content in 2019. Along with that, we will enlighten you with the analytics that you can focus on to increase and retain views to generate more traffic on your YouTube channel. So, let's check the metrics mentioned below that will help you to get success in this field.
Average Percentage Viewed and Average View Duration
You will be able to know about the success of your video in holding your audience's attention for its entirety in your Analytics tab. Here you will get the total information of the percent of each video the average viewer watched in order to know the rate of your success. This is termed as the average percentage viewed. The average view duration, on the other hand, is the result of the total watch time of the video divided by the total number of plays.
Audience Retention
This will tell you about the audience who have left your channel at every single moment of the video. You need to check out those part of your videos that were the most engaging. And in the future, this can be the next best video topics for you.
Along with these things you can get success in getting higher rank in YouTube with the help of the following things:
Impressions click-through rate

Traffic Sources

Demographics report

Find Out Your Watched Hours

Views per unique viewers
In such a competitive landscape, increasing awareness for your brand can be a challenge which you can meet by producing entertaining, engaging, and informative videos. And the factors that can help you to optimize your videos to get more views are:
Keyword research

Including bumper ads

Video packaging

Putting in end screen to attract users

Watermarks

Video descriptions

Adding cards
The above-mentioned strategies have the power to increase your view in a rapid manner. So, you should work on them in 2019.
YouTube SEO Tools
In this age of video content, you can get your dream rank in YouTube with the help of these amazing tools. Have a look.
BirdSong Analytics' YouTube Analysis
With the help of this tool, you will be able to analyze the performance of your competitor channels on YouTube. In addition, you will get to know the strategies of your fellow YouTubers. You will be able to know everything about your competitors' channel from their best upload time to their most used words in the caption.
Canva
When it comes to the drive SEO and engagement you should optimize your YouTube thumbnail, and in this case, this tool can be your best bet.  It can help you to create clearer, bigger, and high-resolution thumbnails that can help a lot in SEO.
DrumUp
With the help of this tool, you can make things easy when it comes to finding your videos on YouTube for your audience.
Keyword Ranking Tool
We have stated before that, it is necessary to do high-quality keyword research to rank high in YouTube SEO. And you can do that only with a perfect Keyword Ranking Tool.
Cyfe
With the help of this tool, you can get full knowledge about your YouTube stats and video performance. Along with the performance metrics for each individual level, Cyfe will help you to monitor the overall performance of your channel.
Keyword Density Tool
Along with the 'Keyword ranking tool', the 'Keyword density tool' is also very helpful in ranking high on YouTube. It is necessary to maintain the correct keyword density to not get banned from search engines.
YouTube Custom Video Embed Generator
It is necessary to focus on advanced embedding options to promote YouTube videos. With the help of this tool, you can do many things with your video from loop or auto play your video to start your video from any second.
YouTube SEO Software
There are lots of software that are in the market to help you to rank higher on YouTube. Have a look:
Vidiq YouTube SEO Software

SerpStats YouTube SEO Software

TubeBuddy YouTube SEO Software
So, with the help of these softwares, you get the perfect YouTube SEO tools to rank higher and generate more traffic on your YouTube channel.
YouTube SEO Services
With the help of the best YouTube SEO services, you will be able to get the promotional guidelines to embed and share your videos across the network in the right way. It can help you more than your imagination.
In addition, you will get perfect data analytics and a lot more that will help you to know the viewership and traffic of the videos on your channel.
Pros of YouTube SEO
It is easier to get a higher rank with YouTube videos than with ordinary videos.

You just need good video content to start on YouTube when on ordinary websites you need to add a lot of contents and pages.

As YouTube is an authority site you will be able to get Google trust quickly.
Cons of YouTube SEO
Despite all the pros of YouTube SEO, it has some cons at the same time. And they are:
Your channel on YouTube can be suspended any day if it found violating any rights or rules.

You don't have enough options to improve your content later on. Meaning, you can't add new content easily in your video.
Hope after reading the entire article you have got a full knowledge on YouTube SEO. You can share your valuable view regarding this article with us to enlighten us with the fact whether you liked or disliked our article. Thanks for visiting us and for more such articles, full with information, stay connected to us.  
0 Comments