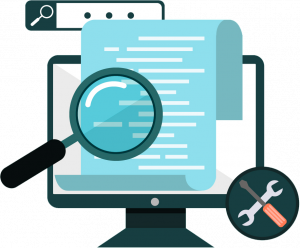 Best Keyword Tracking Tools: Know The Must-Haves
In this ever-growing world of technology, business marketing has taken a massive turn from the analog to the digital. And when talking about digital marketing, SEO plays an immensely crucial role. SEO stands for Search Engin Optimization, which is, in fact, the most important aspect of digital marketing. Search Engine Optimization is essential for the enhancement of your website's rankings on the popular search engines.
The search engines rankings largely contribute to the generation of online traffics for your website. And when it comes to the SEO rankings, the keywords play a vital role. This is because the placing of proper keywords directly contributes to the high ranking of the websites.
And, in order to be able to place the accurate keywords, tracking of the most impactful o keywords for a particular site becomes so crucial. In this article, therefore, we shall learn about the best keyword tracking tools that are a must-have for Search Engine Optimization.
However, before we move into discussing the best keyword  Tracking Tools, let us first know what Keyword Tracking is.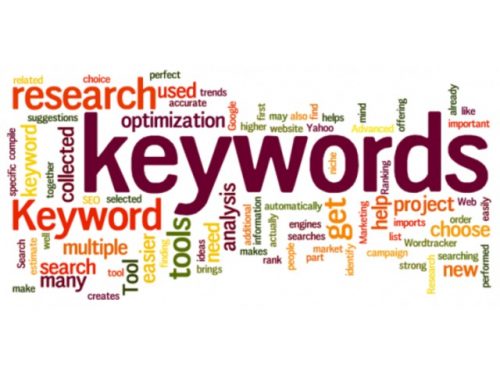 About Keyword Tracking
If you are a beginner in the world of online business, then you might not know about SEO. However, the term 'Keyword Tracking' might be quite new to you. Because if you are not thoroughly conversant with SEO tricks and strategies, it is only natural that you will not be familiar with the concept of keyword tracking.
However, that shouldn't discourage you anymore. For, we are here to offer you with extensive guidance about it in detail. So, without any further delay, let's proceed.
In order to help you know all about keyword tracking, let us begin right from the start. That is, what it refers to. In simple terms, keyword tracking or keyword rank tracking refers to the process of monitoring your webpage or website's position for certain specific keywords. By means of keyword tracking, you can actually evaluate whether your keywords are in the topmost position.
And since the placing of an appropriate keyword is an essential prerogative, keyword tracking becomes inextricable and indispensable of the Search Engine Optimization process. SEO experts thus make use of the variety of the best keyword tracking tools to ensure the position of the keywords on the result page of the popular search engines.
In other words, you can simply say that keyword tracker is a tool that enables the search engine experts to determine the position of your website in the context of a given keyword.
The Importance Of Keyword Placing In SEO
Anybody familiar with the process of Search Engine Optimization is already aware of the importance of Keywords. However, if you aren't, then you might wonder why you need to track keywords in the first place. Well, to answer your question, you need to first understand the pivotal importance of strong digital presence in business marketing at present.
It is because, at present, you need to convey relevant information about your goods and services to your customers, that you need to ensure that the placing of the keywords is proper. And that's where the importance of keyword tracking comes to play.
Placing accurate keywords is a very basic element in the context of Search Engine Optimization. When people search for a particular on popular search engines, such as Google, Yahoo, Bing, and others, they do so against specific keywords.
These keywords, in fact, forms the link between the users and the well-optimized sites. Placing a sound keyword, therefore enhances the possibility of your website to feature on the topmost search engine result pages. In this light, you can evaluate your appropriate your keywords are by means of various keyword tracking tools.
Know The Needs Of Keyword Tracking In SEO?
In light of the growing importance of keyword placing in the process of Search Engine Optimization, you must make an honest effort to monitor the ranking of your keywords. This is because proper monitoring of the keyword rankings will enable you to detect the search trends. This further enables you to determine the demands and expectations of your target markets. Also, tracking the keywords also helps you evaluate the success or failure of your marketing strategies.
Furthermore, thorough scrutiny of an extensive range of keywords, describing your goods and services. Also, it helps you analyze the keywords that yield you more results.
Once you have the results in front of you, updating the rest of your sites and optimizing them with accurate keywords will not be a problem for you anymore. The icing on the cake is, keyword tracking displays to you the keywords that are presently on trend, helping you optimize your sites further.
Thus, consider the enormous importance of keyword tracking for Search Engine Optimization of a particular website, the experts use the best of keyword tracking tools to monitor the ranking of a particular keyword. The use of the best keyword tracking tools helps the experts to place the most befitting keywords against a particular site and optimize its overall ranking.

Detailed Insight About  The Best Keyword Tracking Tools Of All Times
Under this section, we are going to conduct a detailed study of the best keyword tracking tools that help in the process of keyword tracing efficiently and here is a list of must-have for the SEO experts. Take a look.
The first in the list is undoubtedly the Dyno Mapper. It is a two-in-one tool. This tool functions as both a keyword tracker as well as a sitemap generator. This tool brings out the appropriate keyword from your site's metadata. Also, it gives you the option to track the individual keywords as well as phrases that appear to be the most befitting to you. Please note that you can track the keywords or phrases by means of search engine locations.
Moreover, Dynio Mapper is integrated with the Google Analytics, audits, as well as content inventory, accessibility testing tool, even the various internal link containing information. Therefore, by means of this, you can easily single out information of crucial importance for future posts as well as the pages that are high in rank. In addition to all this, you can also edit your existing content. However, this keyword tracker can help you immensely when you redesign your website.
Besides, you can also monitor and scale your competitors by means of the Dynio Mapper keyword tracking tool. Knowing the strategies of your competitors will enable you to keep a track on the keyword trends  Furthermore, this sends you regular notifications on your website's performance.
SEO Profiler comes next in our list and much like Dynio Mapper goes far beyond just a keyword tracking tool. Therefore, quite obviously, this one had to rank quite high on our list of best keyword tracking tools. One of the greatest benefits of this tool is that it is easy to use.
Much like Dynio Profiler, SEO Profiler also integrates Google Analytics. This tool also keeps a steady check on your competitors and their use of keywords. Thereby, helping you to track the ongoing trends of keywords. Thus, you can easily add those keywords to your posts.
In addition to the above features, SEO Profiler also notifies you of the opportunities for other keywords that you may place. It also intimates you of the potential keywords, those that may not be ranking at number one spot right away, however, has the potential to rank high if used appropriately. Now, when you know the keyword opportunities will definitely keep you at an advantage over your potential competitors.
SEMrush is certainly among the best keyword tracking tools.  One of the core features of this tool is that it does not differentiate your site from your competitors. And besides that, SEMrush is also extremely user-friendly and therefore you won't have to shed much of your sweat to use it.
All you need to do is feed in the URL in the search bar and SEMrush is going to show you the results for popular search engines like Google or Bing. Once you have a hold of the results, you can make an easy comparison of your Keywords' rankings with that of your competition.
You can see the results and rankings of your competitors by simply selecting a  particular keyword. However, the process is slightly long for you need to first wait till SEMrush analyzes your websites or pages. Once it finishes its analysis, you can select the individual keywords manually.
Competitive Research And Keyword Research Gadget
As the name suggests, Competitive Research And Keyword Research Gadget are more of a gadget than a tool. To use it, all you must do is add the gadget to your site, much like a widget. And in this way, you can get hold of all the necessary information concerning the keyword rankings of your site.
This gadget comes with a competitive analysis tool.  By means of this tool, you can evaluate the performance of your site. And then, you can compare your site to your competitors' and rate yours accordingly. Furthermore, you can conveniently integrate this gadget along with any other keyword tracking tool of your choice.
All these features make this one of the best keyword tracking tools. Actually, by means of availing this gadget, you can evaluate the performance of your own site in comparison to the performance of your business.
Besides, you can easily incorporate all the essential features, such as site mapping, backlinks as well as keyword suggestions. Besides, by means of linking this gadget, you can access the respective tool right away from the site.
This keyword tracking tool was originally launched as the Google keyword tool traffic estimator. The Google keyword planner enables you to research ongoing keyword trends. You can use the tools to identify the keywords that are the best for your business. And you can do this by means using the phases or words relating to your site. It will give you to the results and also help you evaluate the rank of your site.
In addition to this, this tool will also help you to derive a report on the performance of your site. Thus, undoubtedly is one of the best keyword tracking tools that you can afford to have.
So Take Your Business To Another Level With The Best Keyword Tracking Tools
Thus, you will need to use the keyword tracking tools for the evaluation of your site's performance. For this purpose, you will require the best keyword tracking tools. Mentioned above are a few of them that can suffice for your best choice. So, research about each one of them and then choose the right one for you.
0 Comments