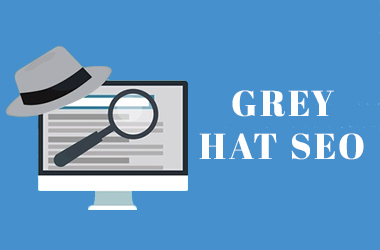 What Is Grey Hat SEO And How It Can Take Your Business To The Top Slot On SERPs?
High ranking on search engines does not happen overnight and it takes a lot of efforts as well as proper SEO strategies. So, you can no longer rely on just good quality content and keyword placement to get more organic traffic on your website. Hence, many businesses are taking help from professional agencies or using SEO (Search Engine Optimization) tools to improve the site's ranking. If you are also looking for a powerful and effective search engine technique for business, you can choose Grey Hat SEO. Many customers who are using this tool, they are already enjoying the top spots on the search engine pages. Hence, if you are also wanting to try Grey Hat techniques for optimizing your website for search engines, read this article.
Here, you will get all the necessary information on the technical background of grey hat search engine optimization. Also, you can understand the benefits of using this SEO tool for improving your company's online presence. So, let's start with the basics and discuss what is Grey Hat SEO and is it helpful for your business.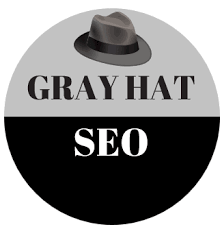 Some Valuable Information About Grey Hat SEO
Google has not yet imposed any ban on the out-of-the-box strategies under the grey hat SEO. However, many researchers and SEO experts believe that it might transform into Black Hat SEO some day. There are some who believes the techniques pose certain risks for businesses.
But, you can still make use of a few easy tips, which can give your site higher raking without violating any rule. So, in the following sections, you will come across a few techniques used by the grey hat to optimize your website for search engines. Also, you can learn the tricks to get your site to the top in no time using the rules of Grey Hat search engine techniques.
List Of Techniques You Can Explore With Grey Hat SEO
If you choose the grey hat SEO, you will be able to utilize the following optimization techniques make your business popular on search engines.
Link Buying
Purchasing fake links is a serious offense and it can lead to a penalty for violating digital marketing regulations. However, you can invest in getting your company's website on the directories of relevant industries by a mutual process. Spend in links that are approved on other's sites and make sure it has content regarding your business.
Also, if no money is officially involved in promoting or buying links, there is nothing to worry about. You can approach websites and directories that exchange links with your firm as a mutual deal for long term business.
Cloaking
By getting the SEO practices of the Grey Hat, you will come across the technique of cloaking that has a special feature. It can generate a different search result for both the search engine and the user for the same link. So, the results that you see on Google or other search engines for doorway pages are created differently.
Hence, the viewers will be able to see a different version or an entirely new link when they click on it. Even if it is not a legal practice, but Grey Hat tactics consists of cloaking techniques for generating organic traffic.
Duplicate Content
The grey hat practice consists of SEO techniques that allow the paid members to show the plagiarised content as a unique one. Mostly, it uses Copyscape API to verify the originality of the new content.
However, it doesn't ensure a grammatically correct version, which can be easily picked up by Google. But, still, you can get your site to the top by duplicating material from leading companies with this SEO method.
Reusing Old Domains
Often, the site owners may abandon their old domain names when they switch to some other business. So, Grey Hat targets those domains that are no longer used but, can be used for improving rankings on search engines. This SEO practice makes use of expired domains to provide them as backlinks for your website. Hence, the links overall appear to be genuine quality as it belongs to authoritative domains usually.
Paying For Followers
Many leading businesses are trying this useful technique from grey hat SEO by buying millions of followers. One of the most important reasons to use this tool is to show the market that they are having a huge customer base.
So, mostly, these kinds of strategy work well when you want to gain overnight popularity by showing a false crowd. However, there is no penalty in such to get followers for your business using this Grey Hat search engine trick.
Social Media Automation
Businesses these days are highly relying on social media and networking sites to gain followers and potential customers. Hence, Grey Hat techniques allow users to make use of various tools.
These methods can generate huge followers by following and unfollowing profiles automatically. Hence, the owners of any company can simply use this technique and generate thousands of followers without any physical efforts.
Useful Tips To Use Grey Hat SEO For Your Business's Website
Go through the following tips if you are considering Grey Hat SEO techniques.
Modify Your Previous Content And Increase Its Length
Sometimes, adding additional lines to your existing content can generate more views from readers. Hence, the Grey Hat allows you to increase the overall length of your content and get more traffic on website organically.
Purchase Domains That Already Expired
You can buy old or expired domains for improving the backlinks of your website. However, you must check if you are investing in a reputable URL, which was not penalized in the past.
Make Use Of Private Blogging Network (PBN)
Utilizing PBN is one of the famous strategies used in the Black Hat SEO technique. There, you can create your PBN by means of duplicate content, unrelated keywords and backlinks. However, in the Grey Hat, you can maintain the originality of content by providing relevant keywords.
Choose Appropriate Keyword Density
It is also important that you make use of proper keyword density while creating the content for sites using the grey hat SEO. Maintaining this parameter can work wonder for your business on search engines. Since it will not consist of any keyword stuffing to make your content appealing to customers.
Avoid Overusing Social Bookmarking Sites
To boost the SEO ranking, you can submit your site's links on various social bookmarking websites. However, don't misuse Black Hat techniques by sharing links more than twice.
Ensure Website Submission To Web Directories
You can submit your site links to web directories for fetching good quality backlinks free of charge. But, it requires extensive research on the directories that can provide your high-quality backlinks.
Grey Hat SEO: What To Do About It
Other than the above-mentioned techniques, you can also utilize multiple social media profiles for business. Using one account falls under White Hat SEO. But, you can create dummy accounts for Grey Hat SEO techniques. This can help you to increase the followers on your social media profiles and generate more likes, shares, and traffic. You must always focus on creating positive reviews for your site for high page rank.
Also, make sure to create an official blog Or microsite for business. Along with all these techniques, you can also use Web 2.0 for link building features of SEO marketing. Since submitting your content on Web 2.0 can generate relevant and high-quality material for your business's website.
0 Comments