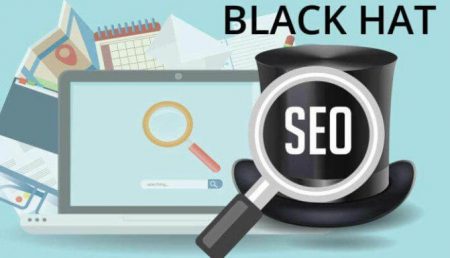 Beginners Guide To Black Hat SEO: The Risky Path To Success
In today's competitive online market, gaining prominence is pretty difficult. There are too many sharks in the sea. Therefore, to gain better SEO ranking, developers often take the wrong path. This is commonly known as Black Hat SEO. In simple terms, it is the practice of manipulation that goes against the set search engine guidelines. The unethical hacks are used for site ranking and can affect white hat SEO to a great extent.
Despite advanced security measures, Black Hat SEO tactics are still active in sites. In this article, we will discuss some of the strategies and how it is affecting the quality traffic.
A Crafty Art: Black Hat SEO
Black Hat SEO is a crafty business that rests upon sheer planning and manipulation. The unethical work often results in a penalty and lowers the position of the page. Keyword stuffing, cloaking, paid links often results in poor quality content. In short, it does more harm than good. There are some techniques that make this risky and avoidable. Let us discuss them in quick succession.

Black Hat SEO Practices That Ruin Business
The negative SEO might sound like a good idea which can boost the sales in a short term. But once caught, your page can be thrown out. Moreover, your page can be deindexed, which means you no longer have the chance to prove yourself. This can be a sheer loss for the companies who are thriving to prove their best.
Further, negative SEO can make your page vulnerable. There will no authority and security to maintain authenticity. On the other hand, white hat SEO can be severely affected by this crafty art. It can destroy fruitful keyword research. It can decrease the user experience. In short, Black Hat SEO  can finish the developers' efforts in seconds. Nonetheless, there are some tactics that cunning developers use to hamper site performance.
The Dark Side Of SEO Strategy: Paid Links
Popular search engines like Google do not recommend selling or purchasing links. There is a guideline which clearly states penalty for both purchasers and sellers. However, this mean practice still exists. That is primarily because it provides subtle benefits to the buyer.
First, it is accessible. Second, once the transaction is over, there is no need to think about the quality of the document or content. Third, customers want anchor text for a strong Google rank. These factors lure them to buy links. Apart from that, often companies accidentally buy links. In such cases, they must check the guidelines to avoid penalty.
Spams That Affect Private Blog Networks
This Black Hat SEO technique can deteriorate content quality to a great extent. The spam comments that often appear on blogs can reduce the quality of user experience. Moreover, it can lead to a negative impression. Usually, spams create free blacklines and tools can automatically include spam comments.
All these negative activities can make your page look unprofessional and useless. As a site owner, you can also lose all the potential customers and authority. This particular technique is a breach of trust and safety measures. Therefore, it is necessary to filter the spam comments and messages.
Plagiarised Content
This is yet another way of affecting the work of search engine optimization. Content creation is an art but that can be completely wasted through duplication. Under this practice, contents are copied shamelessly from different sources. Google prefer innovative content but most site holders do this mistake of copying content.
To a certain extent, it is accepted when you have limited knowledge about any subject or topic. But for professionals, this is harmful since their efforts will drain out. Moreover, they have to pay the price and be blacklisted.
Cloaking
Besides stolen content, cloaking is another method that is risky and must be avoided at all costs. The concept refers to deceiving search engines in order to gain ranks. Under this, the link presented is different for the user and the search engine spiders/crawlers. It is a deceptive method primarily designed to fetch target keywords. You are lucky if the Google bots cannot find your spam. The result is not fruitful either. The clients do not get relevant results.
To avoid such a practice it is better o modify the content and not get caught. Shrinking page and size and changing templates can safeguard your page.
Gateway Pages
These doorway pages are the landing pages that attract the attention of clients. With Black Hat SEO practice, these pages can direct clients to an uncertain link. In short, it can affect conversion rates and produce negative expression about the site. Target keywords are optimized to suit this end. This practice is currently affected even social media.
Redirect Torture
Similar to gateway pages, a redirect link sends the user to a different destination once he clicks on the tab. This comes with other elements like an irrelevant page, backlinks etc. this is purely done by hackers who take innocent clients to other unrelated documents. Often hackers use advanced tools to carry out these works  All these activities are never recognized by Google and must be overlooked at all costs.
Misuse Of Snippet
A long term problem that has affected the search engines is the stoppage of rich snippets. This is a method of changing the display of the content and adding irrelevant information.  Hackers can modify the structure and weaken it. Putting fake reviews on any site to engage customers are one of the phishing activities that constantly takes place on the web.
Keyword Stuffing
The digital market is evolving and keyword stuffing is no more a worry for search engine rankings. Google has set up algorithms for picking up this trick. In simple terms, it means overusing the same words for gaining visibility.
Keyword stuffing never produces SEO friendly content. Adding unnecessary links, contact numbers, unnatural words are all examples of this malpractice. It is important to create content without excessive keyword input for enhanced sales.
The Underlying Thought
A successful web page is one which has all the elements that the organization demands. Perfect keyword placement, lucid content, easy language, and a structure in design. However, such elements are stake due to Black Hat SEO. It is malpractice that is affecting the site rankings and overall performance of the page.
In recent times tools are coming up who can search these troubles but not all can have access to it. Often innocent clients become victim to this. Therefore, it is important to be aware of and read the guidelines set by search engines. Once you know the wrong practices there are chances to improve. Hope this article was helpful. Stay safe and be aware of such practices.
0 Comments