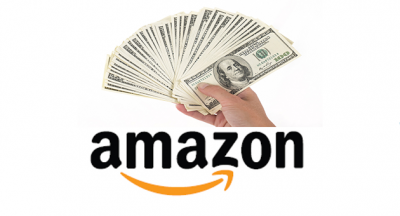 Affiliate Commission Amazon: Start A New Venture With Amazon
Since its inception in 1994, Amazon made quite a remarkable journey. From an online bookstore to the most popular e-commerce site, it required a lot of strategies. The success of Amazon largely depends on its strategies and SEO tactics. And one such technique is Affiliate Commission Amazon.
No matter whether you are thinking of making your business online or planning to open an e-commerce site, Affiliate Commission is of primary importance. This is the secret behind the massive success of Amazon. Thus, you can learn a lot from this particular technique.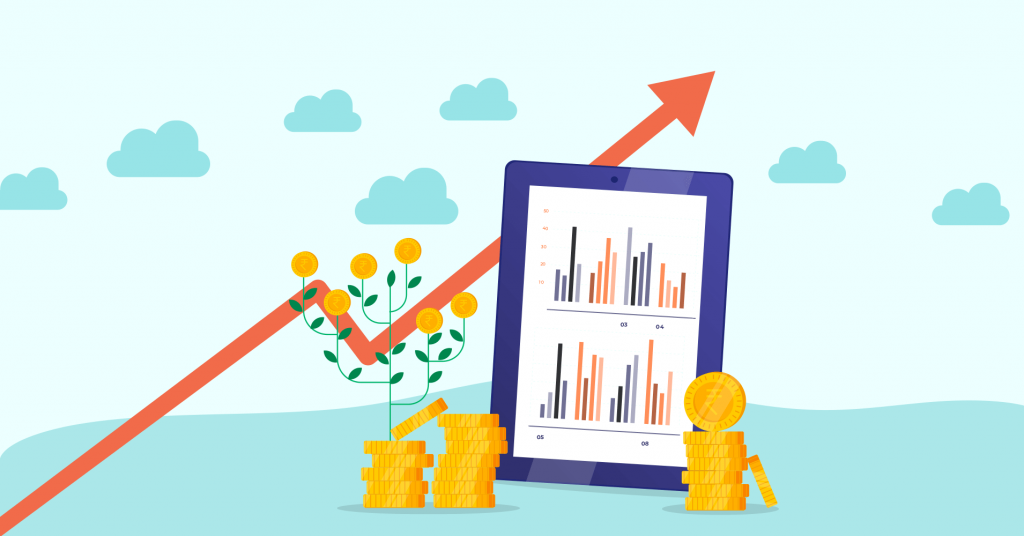 In this article, I will discuss Affiliate Commission by Amazon and how it works. Also, I will shed some light on how a small business can benefit from this. So, if you are thinking of expanding your business, then read along. But first, let's learn about what this actually is.
Affiliate Commission Amazon: What is it?
When you search online for some products, you don't get one single option. Let's say you are looking for a set of curtains. You can get different products from different brands. Further, you can find the same product on different websites. And, the price varies too. Now, if you go into a little detail, then you will see an option saying, Seller or Retailer.
Now, the thing is who are these Sellers or Retailers. They are basically stores or brands who are a part of Amazon's Affiliate Programme. These are the merchants who sell products of Amazon on their websites. And, in return, they get a percentage of profit from Amazon. For say, 5-10% of the selling price. This is Affiliate Commission Amazon in simple words.
Now, the question is how this entire thing works. And, how a small online store can make a profit out of this. To answer such questions, I wrote this article. So, without much ado, let's delve into it.
Affiliate Commission Amazon: How it Works?
Amazon's Affiliate Commission is nothing but an affiliate marketing program. It is primarily free. This means bloggers or website owners don't have to pay Amazon in order to advertise their products. By registering to this programme, a website owner can become an Amazon Associate.
Accordingly, he or she can advertise products by Amazon.com on their website. They only need to create a link to do so. And, when any customer clicks on that link to buy products from Amazon, the website owner earns referral fees.
This is quite simple.  So, if this whole concept is appealing enough to you, then let's see how you can become a part of Affiliate Commission Amazon.
How to Become an Amazon Affiliate: 4 Necessary Things
Becoming an Amazon Affiliate is not a tough job. There are 4 basic things that you need to do. And, you are good to go. Also, remember that once you become a part of this affiliate programme, you will gain membership for 180 days. And, in those 180 days, you have to generate at least one purchase.
Only then, after 180 days, you can renew your registration and carry on selling Amazon products on your site. So, you see, that's how Amazon selects its affiliates. Now, let's focus on the procedure.
Step 1: Create a Website or a Blog
To be a part of the Affiliate Commission of Amazon, the first thing you will need is an active website. Well, it can be a blog, an app or a YouTube channel as well. Moreover, a media through which you will provide the link.
Now, it will be better if your site already has some contents. This will make your website look authentic as well as active in the eyes of Amazon and potential customers. Also, describe your purpose clearly. And, create a mind-map regarding why you have the site and who are your target audiences.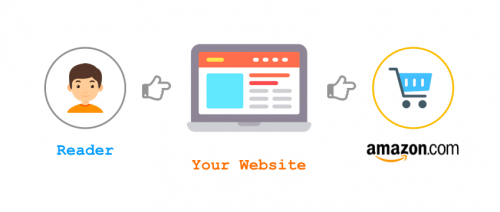 Step 2: Go to Amazon Associate Homepage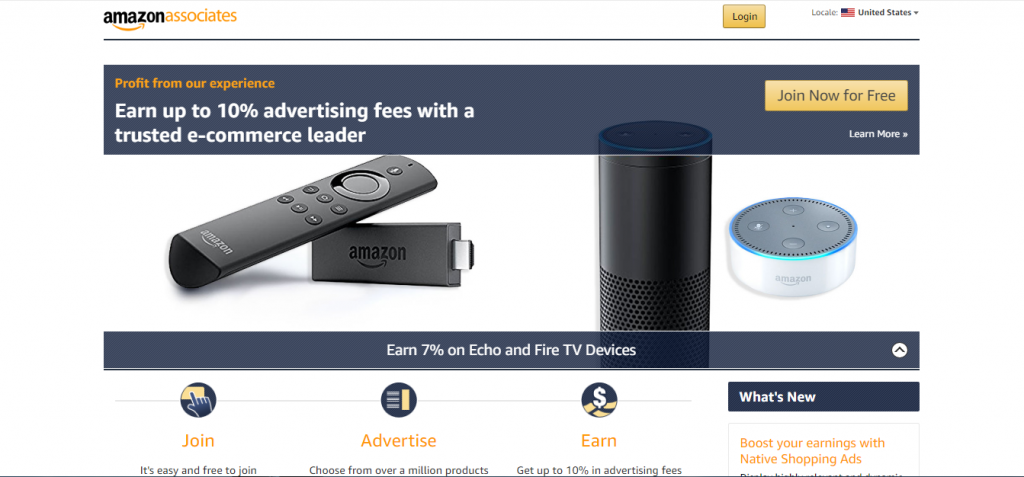 Once you are done taking care of your website, it is time to create your account. This will be your Amazon Associate account. Begin this by visiting the Amazon Associate Homepage. Click on Join Now for Free, log into your account, and you are good to go.
If you already have an account, then use those credentials. Or else, you can create a new account.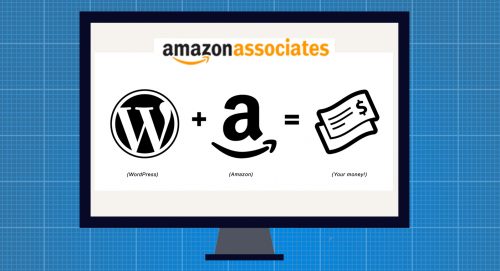 Step 3: Create your Amazon Associate Profile
Now, your task will be creating your profile. 6 simple things will do. These are:
First, provide your account's information. This will include your address, phone number, etc.

Now, provide your site's address. Again, this can be a blog, app, YouTube channel, or anything.

Then, you have to fill in some details about your preferred store ID. Explain what your goals are along with the topics you wish to target.

Now, this is the tricky part. You have to explain how you will generate traffic to your site. And, you have to be impressive enough.

Provide your contact number and click on Call Me Now. This is a part of security verification. Complete it as asked.

Finally, select a payment method and you are done here.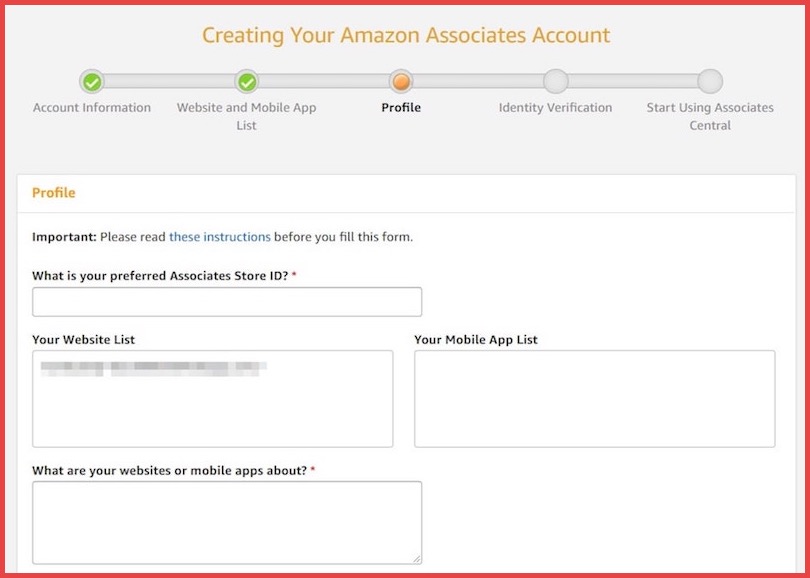 Step 4: Make an Amazon Associate Link
At last, you have to create Amazon Affiliate links. You can look for relevant links from the Dashboard. Here, you can also keep track of your performance, such as earnings, total clicks, etc.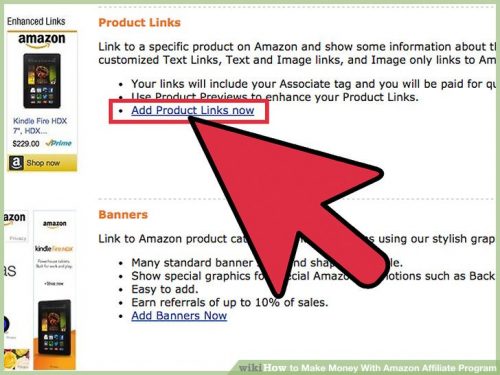 You can select from Quick Links: Search for Products and Browse for Products. The first option lets you search for any specific product. And the second option allows some filters. This means you can search for something via categories, like Beauty and Wellness.
After you find something relevant, a product that suits your site, click on Get Link.
Now, you can customize that link using text, images, widgets, and so on. Also, you can choose background colors, image size, etc
Once you are all good to go, copy the link (it can be a link, short link, HTML, etc) and paste it on your site. And, your job is done here.
Affiliate Commission Amazon: The Pros to Look for
Amazon is a well-known, in fact, the most famous online merchant. So, tying up with Amazon surely has some benefits. First of all, it is a trusted name all over the globe. Hence, you can get more trust and authority by selling Amazon's product on your website.
Further, it has thousands of types of products. So, you can create a link with the product best suited to your website. Let's say, if you are a beauty blogger, you certainly don't want a link of dog food on your site.
Additionally, Amazon is available in many countries and in 10 different languages. So, your chances of going global will increase. Finally, affiliates earn a percentage of profit. So, with all the added benefits, you can earn some extra money from your site.
In this context, Amazon Affiliates usually earn both percentage-based as well as fixed commissions. On the other hand, publishers can earn almost 10% of the profit on sales conversion.
Affiliate Commission Amazon: Brief Outline
So, these were all about Affiliate Commission Amazon.  Some affiliates earned a huge sum of money with the proper strategy, 6-figures to be precise. So, this is definitely worth a try. But, as I mentioned, you can earn profit only if the marketing strategy is appealing enough.
Therefore, once you are a part of Amazon's Affiliate Commission, focus more on your marketing strategy. Focus more on Content Marketing, take care of the SEO. After all, you will have only 180 days to prove yourself.
0 Comments