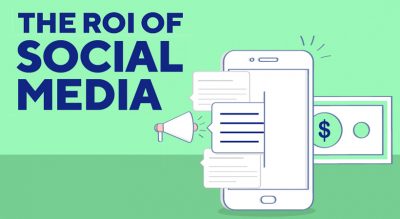 What Is Social Media ROI: An Overall Guide To Earn More Profit
When we say Social Media ROI we actually mean the sum of all social media actions that create value. And having a digital marketing agency, you need to be able to provide clear metrics on your customer's ROI, i.e., Return on Investment. Moreover, it is the perfect time to give it the respect that it deserves in online business. Therefore, you should know about Social Media ROI more accurately as it can take some more time and resources to establish this business strategy in order to reach your business goals with ease. And in this way, you will be able to boost your sales in a rapid manner. Thus, let's dive deeper into the topic and know about it in minute details.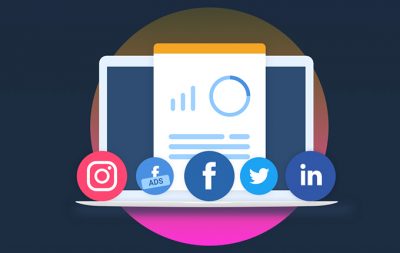 Best Practices Regarding Social Media ROI 2019
Here, in this part of the article, we will enlighten you with the best practices regarding Social Media ROI 2019. Further, with the help of these tips, you will be able to get a high ROI from your online business.
Evaluate your Current Social Media Efforts and Define Objectives for Improvement
Social media is a key enabler of improving returns on marketing investment this year and to improve the business you need to set smart goals. And it is really important to know where you are at present and where you can go after setting your business goals and reaching them. In this case, you need to consider six important key assessment points. And they are:
The look and feel of your home pages

: You should take care of the thing how much professional, interesting and sophisticated they are.

The quality of the content of your web page:

If you want to grab more attention on your website then you need attention-grabbing content with a concise caption.

Audience engagement:

For generating more ROI, audience engagement plays a vital role. You need to take care of these things.

Average reach:

With all these above things you should take care of the fact that how people your average post is reaching.

ROI drive

: You should take care of the thing how much leads and customers you are getting.

Follower count and follower relevance:

How many followers you have on each platform does really matter in increasing the

Social Media ROI

.
Utilize the Inbound Methodology for ROI
Though everyone knows that investing in social media is not a matter of short time. It needs a long span of time to achieve monetary returns, in this age it has become quite easy. To make the most of your social media efforts, there are lots of tools in the market.
For a leads-driven company, it is really important that the social posts that include forms asking for information are crucial for success in directing people to trackable landing pages. You need an offer in the form of a relevant 'content asset' that educates beyond the benefits your brand offers to your potential customers.
You can apply the inbound methodology in an effective manner for your business.
Consider Social Media Trends and Adapt to Them
As well as the technology the Social media evolves rapidly. There are lots of social media trends that can help you to understand and measure social media statistics and a lot more. And these are:
Firstly, extracting insights using social listening tools is becoming more and more important

Then, altering algorithms

Again, entertaining and educational content

Further, use videos  to continue its explosive growth

Finally, the rise of truly ROI-Focussed marketing tactics
What are Social Media Metrics?
Moreover, social media metrics are the data and statistics that help you in every way to know the effect of the performance of your social media metrics. There are two kinds of social media marketing metrics are there in the market. One is the universal one and the other depends on the specific metrics platform that you are using. We are basically going to talk here about some of the essential and easy social media metrics that you should measure right now:
Engagement: It is one of the important areas that you should measure in order to develop and increase brand awareness.
Influence: It is one of the most controversial social media metrics. You can use myriad tools that can help you to measure your social influence.
The share of Voice: To understand actually how you are doing on social media you need to consider a share of voice metric. You need to focus on the percentage of the overall rate of conversation regarding your brand in comparison to your competitors.
Along with these the Volume and Reach are also important social media metrics that you need to take care of.
Social Media ROI Statistics
Therefore, it is clear that social media marketing has a powerful influence on the business 2019. And, there are lots of amazing social media marketing statistics that can help you a lot. Hence, you can do social media advertising at a lower cost and it is more effective than any other field.
Social Media ROI Examples
Let's check some examples of Social Media ROI.
Coffee Groundz

Vitabiotics

Jimmy Choo

Kraft/Toblerone

Steaz

AJ Bombers

Joie de Vivre

Blendtec

Foiled Cupcakes

Cadbury Wispa
These 10 companies are successfully using social media marketing initiatives and measuring the effectiveness of it.
How to Measure Social Media ROI 2019
By measuring Social Media ROI 2019 you can get many kinds of benefits. Especially, it helps you to do identify the impact that your social media campaigns are creating on your sales' bottom line. It will help you to discover the resources that you can use more effectively to raise your business in a rapid manner. You also can rectify your pitfalls in your social media campaigns after identifying them for good of your business.
Conclusion
You can increase your brand awareness and drive more traffic on your Website with the help of Social Media ROI. Along with that, you can raise higher conversion rates. Accordingly, thanks for visiting us, hope you liked our article. And you can even place a comment in the comment section saying your view regarding this article.
0 Comments