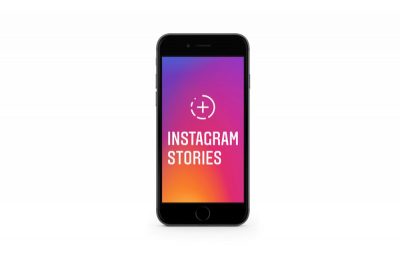 Repost Videos On Instagram Story | Step-Wise Guidance For Reposting Media On Instagram Stories
Re-using the same content or post is a very common thing these days especially while posting anything on social media platforms like Instagram, Twitter, and Facebook. Often, users may feel like reposting videos or stories from their own account or someone else's post. So, if you want to repost your own videos, there is no issue with that. However, to repost videos of others, it requires detailed knowledge of various tools or methods without violating content sharing of digital media. For those who want to repost videos on Instagram Story, this article can offer some useful tips. It will also discuss how to make the task or reposting videos and other media files easier by installing an effective app.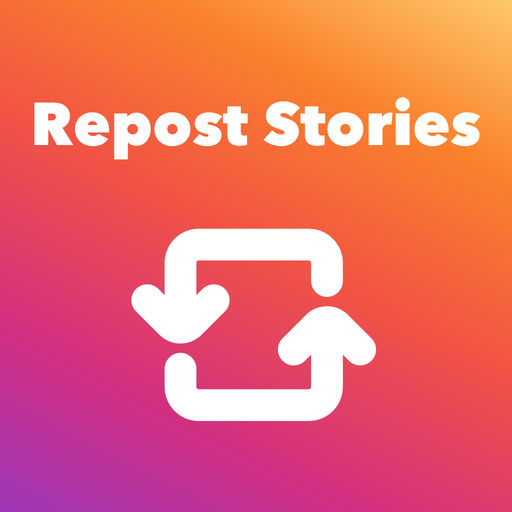 What is the Necessity to Repost Videos on Instagram Story?
Before discussing the steps on how to repost videos on Instagram Story, let's discuss why users would like to do so. So, the requirement of every Instagramers might not be the same but, reposting videos can boost online engagement with others.
Now, let's discuss a few more points to know the benefits of reposting Instagram videos or media files.
If any brand or business owner wants to re-use old content to generate ROI in recent time, they can choose to do this. If you compare video material with other content formats, it can re-engage the audience without saturating them.

On Instagram, you can repost videos from other active users to gain applauds on your own page. As the content can be reshared on this social media platform, you don't need to create it from scratch.

If your videos are reposted on various platforms, it can generate more traffic for your business or website. It also creates adequate scope to increase your company's return on investment by getting publicity free of cost.

By sharing video content from one another, you can create a chain of posts and gain more followers on Instagram. This strategy can also work if you want to attract users who are searching for similar businesses or interests.

This feature will enable others to tag and mention you in their Instagram stories. The same applies in your case as well since you can repost their videos and mention them in a legal way.
Learn How to Repost Videos on Instagram Story with Simple Instructions
The platform of Instagram was created so that account holders can post their original photographs and other media in real time. But, often, a certain situation may arise when you would like to repost videos on Instagram Story that came from somebody else's feed.
If you post the same story that is an original creation from another user, it can have copyright issues. However, you can make use of certain third-party apps, which enables the reposting of Instagram videos. So, before discussing a few applications or tools for reposting videos on Instagram, let's cover the steps to repost your Instagram videos.
Instructions to Repost Videos on Instagram Organically
First, you need to find a suitable video post which you can add to your own Instagram stories. Hence, you need to keep an eye over relevant feeds from other profiles that appear on your Instagram feeds. You can also follow this step when someone tags you in a post or mentions your username in their Instagram stories.
After seeing the notification or feed regarding the post, tap on the button of a paper airplane under the posted Instagram content. For those who aren't aware, this tab is the same thing which allows you to send direct messages to other users.
After that, look for the 'Add post to your Story' option and tap on it from your device's screen. Then, adjust the video's settings and post it on Instagram by tapping on the 'Your Story' icon.
Another way to repost videos on Instagram Story is by getting tagged or being mentioned in someone else's post. If your name appears along with any such video post, Instagram will let you reshare or repost the content from your Instagram profile.
List of Apps to Repost Videos on Instagram Story
If you don't want to experience the hassles users normally face while reposting Instagram videos, you can utilize a few applications. So, let's discuss a few apps, which can effectively repost videos on Instagram Story.
This app is available for most of the Android devices and users can download it from the Google Playstore. After installing this tool, you just need to provide the share URL of your desired video content on Instagram and paste it by tapping on 'Copy share URL'.
It will then allow you to repost the Instagram video from your personal account.
Repost is another great app for reposting videos on Instagram. The procedure to copy the share URL is quite the same as the above application. However, it enables users to adjust the app's watermark position and re-share video from their Instagram accounts.
If you want a free tool to repost videos on Instagram Story for iOS platform, Repostly is the app. The working is quite similar to other apps with the same copying concept of share URL links for the videos. But, Repostly doesn't allow customization options for positioning app's watermark.
This app is free to install on Android and is suitable for reposting both pictures and videos on Instagram. The only limitation of RepostWhiz is, it may take several minutes for loading videos.
The waiting period can be longer if you want to repost HD quality videos on your Instagram story. RepostWhiz also enables the account holders to search for posts by entering the user's name or by mentioning hashtag.
It also allows you to save certain Instagram posts, which you can repost at a later date. Then, RepostWhiz utilizes a translucent watermark. Hence, it enables the users to make adjustments in order to appreciate the original poster of the Instagram video.
In this article, you came to know about some important information regarding how to repost videos on Instagram Story. It also discussed a few apps for carrying out the reposting tasks without going through the technical problems. To know more about reposting videos or other media files on your Instagram story, you can contact an expert.
0 Comments