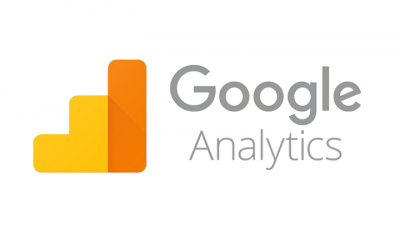 Learn How to Use Google Analytics: A Comprehensive Beginner's Guide
Due to the flexibility provided by Google Analytics, it has become one of the most convenient and free ways to keep records of the activities of the visitors. You can easily track and analyze all the visitors who are visiting your site regularly. If you don't know anything about them, then having those visitors on the site becomes meaningless.
To many people, this is a common question that how to use Google Analytics on their website. If you are one of them, then don't worry as we are going to walk you through it with all the details. There's so much importance of using the Google Analytics on your website as it can let you know about the facts to make the most out of the visitors.
Apart from that, providing key insights into how your website is performing among its contenders is another important aspect of Google Analytics. You can not only gather information about how much traffic there is on the site but also know where they are coming from. Monitoring social media and mobile app traffic will help you make well-informed business decisions. So, let's get into the discussion without wasting any more time.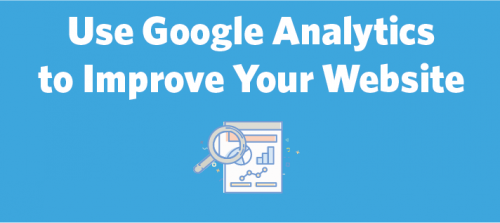 How to Use Google Analytics on your Website
Several facts are out there that you should know of before you use Google Analytics on your website. If you don't have a Google Analytics account, then you cannot use it on your website. That's why let's sign up for that account and then add it on your website.
Sign up for Google Analytics Account
Without a Google Account, you can never use Google Analytics on your website. Visit the official web page of the Google Analytics and sign in or if you don't have Google account, then create one from the menu. Usually, the account creation option appears at the upper left corner of the screen. This is the first step of the process of how to use Google Analytics on your website.
In the process of creating the Google Analytics account, there are certain pieces of information that you should fill up. It includes your account name, URL, industry, data-sharing settings, and other information. Once you are signed in with your Google account, there will be an option called Access Google Analytics, click on it. Finally, click on the Get Tracking ID and finish the account set up process.
Set up Google Analytics on your Website
Now, as you have completed the account set up process, you might consider using it on the website. Among all the tags of the entire structure of your website, there should be a <script> tag to track the site.
Once you have set up your account with Google Analytics, you will be redirected to the tracking code section. This tracking code has to be on every page of your website which will help to track them. There are a few ways by which you can easily do that.
Copy the code directly from Google's page and paste it into the website template where you are about to use Google Analytics.

Create a PHP file and name it as "

analyticstracking.php

" and paste the copied code in it.

After that, add the PHP file right after the <body> tag of your website template and to do that, you can use the following line of code.



<?php include_once("analyticstracking.php") ?>

Check the web host whether it comes with the Google Analytics integration or not as there are certain web hosts available which come with its integration.
If you are using WordPress CMS to build and manage your website, then there are several plugins available for your use. Such plugins can automatically add the tracking code to your website in an easy way. Some website builders are out there that only require the tracking ID and they do the rest.
For bloggers or Squarespace, the requirement only lies with the property ID of the Google Analytics web or in some case, the account number it has. Mainly they come as a string of numbers which are prefixed with the letters UA to make the identification of your website.
Start Tracking
There is a wide range of metrics available with Google Analytics which is one of its best functionalities. It allows users to easily customize such functions as per their requirements. From the left sidebar, you can easily access and configure the features of this tool.
Traffic Sources
Google Analytics has the functionality to find out the visitors and the location from where they are accessing your website. All you got to do is make a few clicks. After clicking on the Acquisition tab that appears on the left sidebar, you will be able to view different aspects of the site. Such aspects include channels, organic searches, and even the referrals of the site.
You will also be able to find all the search terms that land visitors directly to your website from the SERPs. It scans 20+ search engines including the most popular ones across the globe. Including the major international search engines like Baidu is one of its major intriguing features.
Custom Reports
There are different types of metrics that need to be configured and to do that, you can get help from the custom reports. You can create your own categories which are not included in the default settings while configuring the metrics. As an example, if you own an online store, then custom reports can help you track all the traffic-based aspects of your website.
Such aspects include the product SKUs, color, and size of the selling product. Integrating several external data sources like Customer Relationship Management (CRM) is one of the most important of such reports. To create your own metrics, you only need to click on the customization tab from Google Analytics.
Social Settings
Once you have installed Google Analytics on your website, making it popular amongst the contenders is quite a difficult task. Social media is one of those mediums by which you can easily make your website a notable one among others. Running a social media marketing campaign is not quite a simple task to do. Tracking results of your social media marketing is another important element of social settings.
You only need the email address when it comes to getting all of that. From Google Analytics, click on the Admin tab that usually appears on the left sidebar. After that, choose an account and click on the User Management option from the menu. You can now add new users and set whatever permission it requires.
It also allows you to limit users' access to your website. You can easily handle users who can read, analyze the inbound traffic, or have admin-level access to do everything. Presenting reports and collaborating them has become much easier from the Admin tab of this analytics tool.
Concluding Words
Well, this is where we have to end our discussion on how to use Google Analytics on your website. In the article, we have discussed each and every aspect of Google Analytics and its utilization. From signing up for this tool to fully utilizing it, all have been mentioned in detail. We hope this post will help you find the answer you were looking for. Thank you.
0 Comments