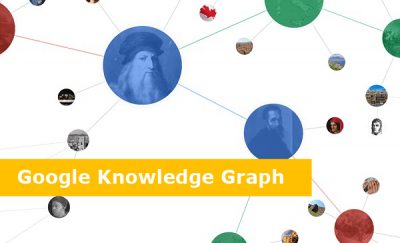 What Is Knowledge Graph in SEO: A Comprehensive Guide
The Knowledge Graph is a system launched by Google for getting information, such as places, things, and how these things are linked. Therefore, Google launches this knowledge graph to give answers to all the queries. Google Knowledge Graph is used to provide an enhanced search platform and also to exemplify Knowledge Graph boxes within the search limit to get direct answers. Although Google Knowledge Graph is difficult to find, you can get the search results anytime. It is the huge range of information which appears on the right-hand corner of your device's screen after providing a particular search query. It is also known as Knowledge Graph Card, containing relevant information matching the context and many more. If you are searching for a particular company, Knowledge Graph will represent an entire portfolio. It will walk you through the Knowledge Graph in SEO.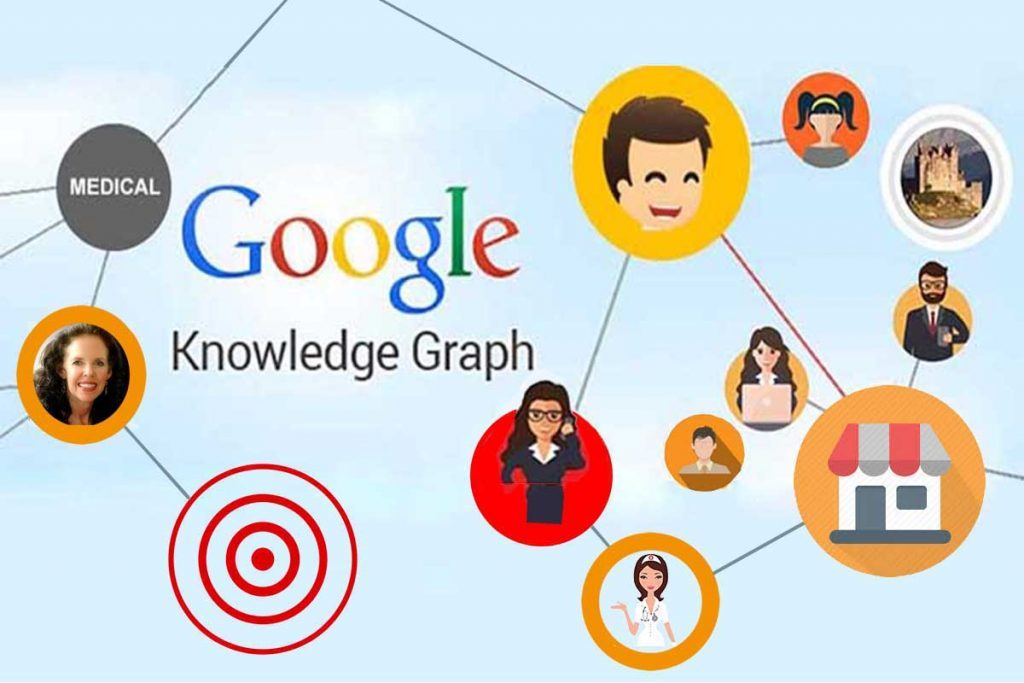 So, in this article, we will give you a comprehensive overview of the knowledge graph in SEO.
Impact Of Knowledge Graph On Google Search Results
The Knowledge Graph in SEO has a great impact on online business. However, there are some sites where you can encounter a huge decline in traffic after some added feature was incorporated. The Knowledge Graph gathers fast results at the forefront of SERPs for answering questions and getting the queries resolved. There are some instances, where the Knowledge Graph in SEO replicates information from authentic websites and respond to the query by providing answers in the white box available at the top of the search engine.
However, there are marketers who think that the Quick Answers can the requirement of potential customers. However, it is very likely that any traffic Google draws with the help of Knowledge Graph were customers are looking for quick answers. They will make a steady exit after finding the answer.
Therefore, there will be a less conversion rate. Another major impact is the making of Knowledge Graph sidebar panels, which is very important for all kinds of business starting from small scale business to top-notch corporations. These panels come up with a branded keyword. Moreover, it will offer a small amount of information about your brand. This panel comprises of summary, reviews, photos, competitors, and also stock prices for relevant brands.
For What Purpose Google Knowledge Graph In SEO Is Designed For?
This is basically a knowledge database designed to gather and link information and facts. The most essential details include creating a mind that assists people with answers to several questions. This graph demonstrates the major points like people, places, events, companies, facts, and many more. Some of them help in creating a strong connection through the use of a wide graph.
Moreover, there are many people who relate Google with the advertisement. In fact, it deals with gathering more amount of data as well as information and develop means to nurture information in an effective manner. Image carousels, feature snippets are other enhancement pertaining to knowledge graph in SEO.
Distinction Between Knowledge Graph And Knowledge Graph Card
There are some people who often get confused while differentiating Knowledge Graph and Knowledge Graph Card. This is available on the right-hand side of the panel. The first part will tell you about the database. The latter part signifies the engine powered by the card. The card gives you the latest data. More the facts and images about a particular subject more the visibility on the card.
Just beneath the Knowledge Graph Card, you will find the subjects related to technology, culture, science, history, and many more. Therefore, more will be the popularity, more will the users get acquainted with the Google search results.
Knowledge Graph Website
In order to make the user understand, Google featured a video and designed a website which tells us how this tool works in knowledge graph in SEO. It gives you the features, tips, various detailings, and tricks to obtain the best results. Moreover, this will provide you with a comprehensive overview of the Google Search Engines while going through blog articles and videos. This is one of the most important features pertaining to the Knowledge Graph in SEO.
Google Knowledge Graph Improvisations
Recently, Google Search Engine has gone through serious improvisations in connection with the latest SEO practices. From 2012, Knowledge Graph in SEO has become very much dynamic with the incorporation of images, websites, videos, social media platforms and many more. Suppose, you are searching for a particular movie during the weekend, you will not only get generalized information but also get a series of websites from where you can purchase a ticket. Google is constantly striving to conduct experiments using the Knowledge Graph to ease the convenience and useful for various users.
Moreover, you can investigate several types of Knowledge Graph Cards. It helps in determining the terms that intrigue you. However, the content of the Knowledge Graph Card can change based on your location.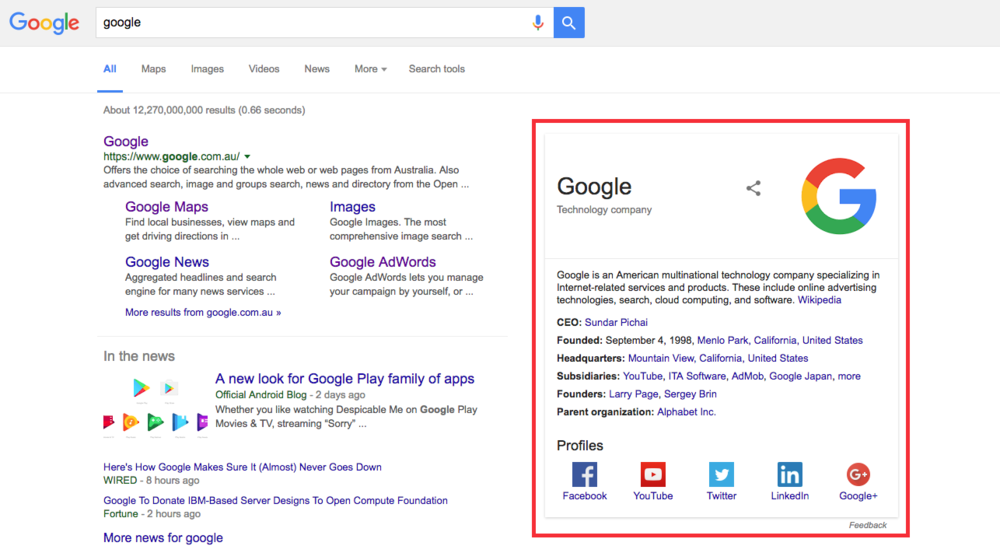 How Will You Get To Know The Content In The Knowledge Graph
Suppose you like to put up your name in the Knowledge Graph Card, but you are not a renowned individual. Then, there is a high probability for you to get that on the right side of the panel. Moreover, if you are having an attractive website, you may look for an SEO expert to optimize it and make it mobile-friendly.
Again, let's say you are dealing with the latest IT technologies. You can accomplish in listing your content in the Knowledge Graph. The most significant thing is to put up the essential features of the website to ease down the accessibility. Henceforth, Knowledge Graph in SEO is playing a vital role in enhancing online visibility.
Ending Note
The Google Knowledge Graph Tool has become very much user-friendly. It modifies the real-time user experience. Since information is not isolated, the link between facts must be visible. Therefore, Google bought this unique approach of Knowledge Graph in SEO to improvise it in an effective manner.
We hope this informative blog will give you a brief insight into the Knowledge Graph in SEO. You can avail all the above features while implementing it into your business enhancement.
0 Comments