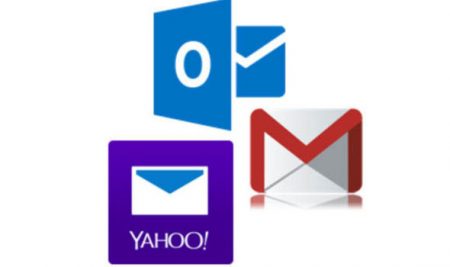 Catch a glimpse of the best free email account of 2019
With the growth of the chatting platforms in office, you need to depend on the email account for a huge number of tasks. In this epoch of advanced technology, you must need an email account to fulfill several tasks like networking, transferring files, job recruitment, meeting with associates, downloading resources, setting reminders, and many others. However, all the email services are not completely free.  The free email account may sound like a dime a dozen. Still, there are some email services which are available for free and also stand over the rest. It's tricky to decide which email service you need to use. Therefore, this guideline can assist you by presenting the top two non-paid email accounts. Here, we are going to compare the advanced features of two email accounts. Go through the below guideline to grab the best one. Let's start.
Top 2
Free Email Accounts
While choosing a no-cost email account, you need to consider a few aspects which can make it easier to decide which one is suitable for you. The email accounts will vary in how much free storage you get, how to customize it, what the interface seems like, and also the kinds of high-level features which are combined, such as filters, messaging as well as the capability to convey other information.
It is also important for you to choose a genuine free email address. If our first pick does not give you the address you are searching for, then you can move on the next points on our guideline. Always you need to try several variations and combinations to obtain an address which is not taken.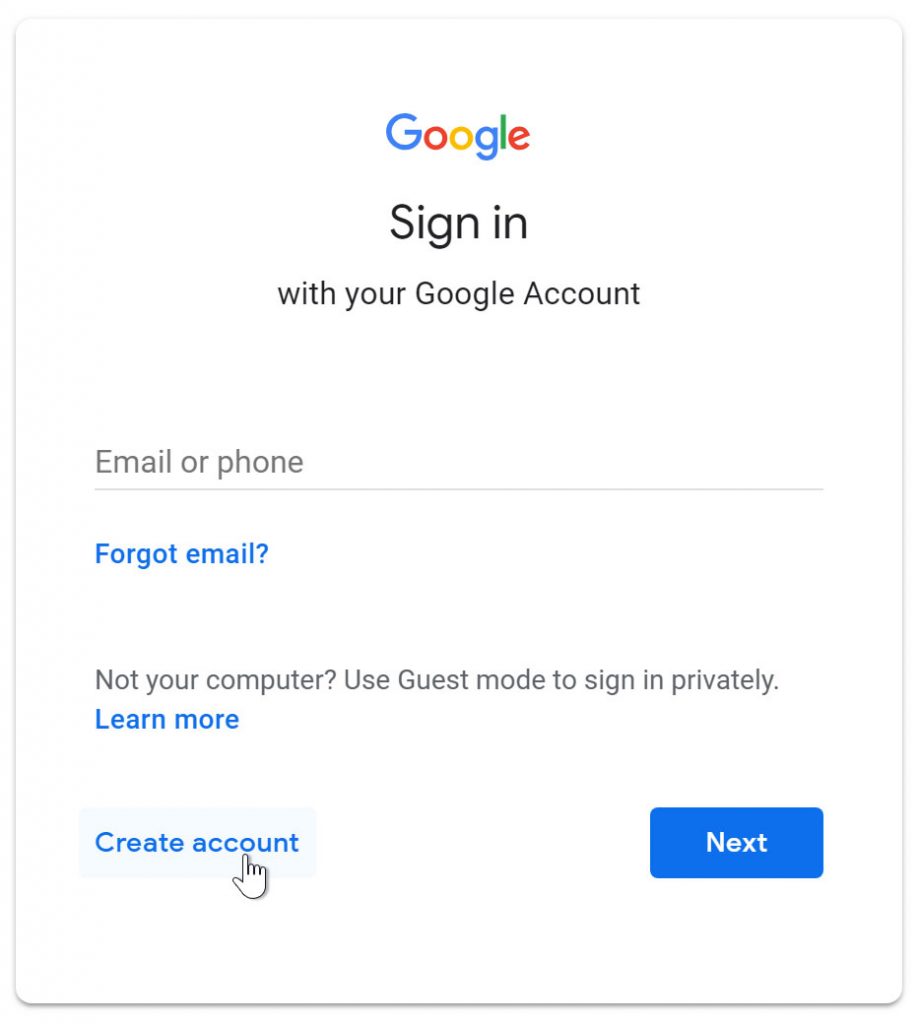 Gmail stands at the top of the list of free email accounts. It is a freely available email service of Google which has some nice and advanced features. It is tightly combined with another Google service and performs pretty strong on blocking spam.
Gmail comes with some exceptional features. Such as, request and send money through Google Pay, snooze the emails for later, send the expired emails which only can be opened using any specific code. To customize the appearance of the Gmail you can apply several themes to its interface with the help of its advanced settings. It has the ability to design labels and as well as filters. In addition, you also can install the gadgets or add-ons to increase the functionality of the Gmail.
Have a look at the distinguished features of Gmail in the below points:
You can easily share 15 GB storage of Gmail with another Google service using Google Drive. Hence, it becomes easier to share any data from your Gmail account directly to the email (also 10 GB files).

With the help of the Gmail offline, you can easily read the emails when your Internet data is set to off.

There are various keyboard alternatives that you can utilize to obtain the Gmail accessible to run with.

The user of the Gmail account also can undo any email. So, accidentally if you send an email to anyone, then you can easily catch that in time.

Gmail account also can help you to set up a reminder for holidays to auto-send emails if you are away.

Google Calendar is an important part of the list of the services of Google. It is also easy to combine the calendar with your Gmail. It can help you to add the events instantly from the messages.

The Gmail application is also available for Android and as well as for the iOS.

You can utilize excellent search options to get emails in the Gmail account.
All the Gmail accounts end with @gmail.com. But, you can send messages to another address also, and they will still appear in the same place. It is surprisingly beneficial when you want to use this Free email account to register on your various accounts on the same site. The website will recognize each repetition as several even though they are still attached to your main email account.
Advantages:
Excellent spam protection.

Comes with individual messaging features.

Almost integrates with another Google service like Google Pay and as well as Google Drive.

Provides you 15 GB of storage for the emails and as well as other files.
Disadvantages:
Dealing with the labels or folders can be complicated.

Sometimes it takes a too long time for loading.
The Examples Of The Gmail Accounts Which Are Technically Similar: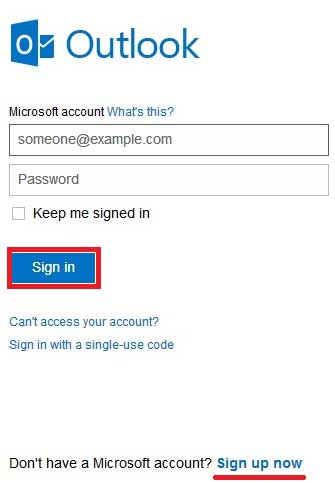 Outlook.com is often called Outlook Mail. It is a free email account of Microsoft. It has a stable interface which is easy to operate like Gmail. Outlook Mail is surely second to Gmail and even known as a top-class no-cost email provider. It's not easy to change the use of the Outlook Mail. You can easily modify the color of the home page and also select the place where the reading pane should be present.
It's too simple to observe further options such as deleting or moving messages at the Outlook Mail. You need to right click on the home page to see such options. It's also easy to find an email from any sender. All the rules of the Email supported with the Outlook Mail. That means you can also set different information to automatically transfer to a particular folder, be flagged, categorized, or also forwarded if specified requirements are satisfied.
Have a look at the distinguished features of Outlook Mail in the points below:
Outlook Mail is related to the Outlook Calendar.

The user of the Outlook Mail can easily connect with the Skype through the email.

You can have a great experience with smooth access to another free Microsoft service with this no-cost email service. Because it is a part of the online MS Office.

It also supports the add-ons, such as GIPHY, Boomerang, Trello, DocuSign, PayPal, and so on.

Microsoft also offers an official Outlook application for iOS and as well as for the Android and.
If you create an account on Outlook Mail, then the email id ends with @hotmail.com or @outlook.com.
Advantages:
Works easily with another Microsoft service like Outlook Calendar and Skype.

Clear interface which is too easy to work.

Supports almost all the rules of email.

Automatic organizes mail.

Allow you to use many account aliases to protect your actual email id.
Disadvantages:
Time-consuming while loading.
On The Whole:
In the above discussion, we have presented two free email accounts with their advanced features. We also included the advantages as well as the disadvantages of those Email accounts. We hope that after going through the above guideline, it becomes much more convenient for you to choose the best no-cost Email account.
0 Comments