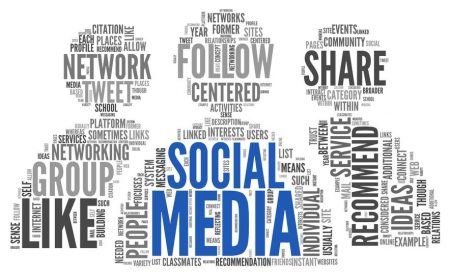 Understand Social Media Marketing Strategy Example For Planning Your Business's Pathway
Every business needs to develop its proper marketing strategies on pen and paper before finalizing it on the digital platforms. However, when it comes to social media marketing, the owners must have some clear concepts. Only then, they can select techniques for implementing social media marketing. Also, they must work on an appropriate template for marketing their products or services via social media. So, for those who want to develop a strategic business plan, you can go through this article for the social media marketing strategy example.
Here, you will also get some useful information on the tools, which are necessary for marketing on social media. It will help you to understand which social media channels can help your company to grow faster. If you will also learn the goals of social media marketing and its importance in new lead generation and boosting sales. So, let's start with some of the basics of social media.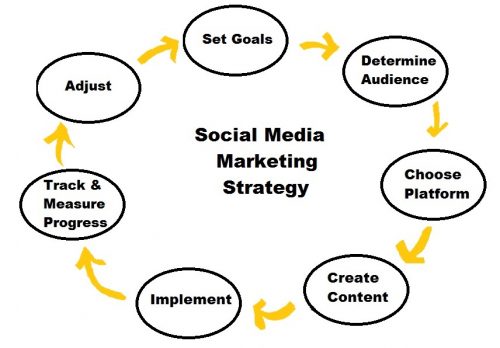 Importance Of Social Media Marketing Strategy In Businesses
When you consider any social media marketing strategy example, it consists of every bits and piece of a summarized business plan. It helps to find out the things that the company or brand will try to achieve by marketing on social media. For owners, it is a guiding tool that navigates every action regarding marketing and follows up the results.
By constructing a powerful strategy, it helps to find out whether their businesses are a success or a failure on social media. For reaching the final conclusion, they will consider each and every post, comments, likes, replies, and shares for their brand. So, to develop a good marketing strategy to make your business popular on social media, you have to be specific. Also, you need to remember that the marketing goals shouldn't be based on strategies, which can't be attained or measured easily.
Follow These Steps To Develop Strategy For Social Media Marketing
In order to understand the integration of social media, you must know how to create a proper marketing strategy first. And you can do that from the appropriate social media marketing strategy example. So, let's have a look at the following steps to create a social media strategy for a business or brand.
Step 1: Select Goals For Social Media Marketing
For getting success with online business, the owner has to be ready with the proper set of marketing goals. Also, he/she must keep in mind that the goals must be based on core objectives for the business. Even for measuring the profit or return on investment (ROI) for your company, these goals will help to compare the success rate.
So, basically, you can set your business goals that are aligned with the SMART framework. According to it, your firm's objectives should be specific, measurable, attainable, relevant, and time-bound. This way, it will ensure that you follow business-oriented goals for getting real deals and being on a progressive path.
Step 2: Identify Potential Customers And Learn Their Requirements
In order to come up with attractive offers and business deals for customers or clients, you have to identify them. There are various ways to gather information about your target audience. So, let's cover a few effective methods for knowing your customers in a better way.
Method 1 – Build Audience Personas
One of the effective ways to create marketing content for users is by knowing who they are and what they want. So, the best method to understand their personas is to monitor which products attract online viewers. Once you get this information, it becomes easy to develop a social media account for your followers and share products/services. Also, it will allow you to figure out the real needs of the potential buyers, followers or fans using social profiles.
Along with this, you can also focus on practicing social listening to monitor the competitions of social media. You can even approach the active customers on the competitor's social media account or relevant industry. This can create some possibility to urge them to try your products and make them choose your brand.
Method 2 – Make Use Of Real-World Data
While going through a case studies for social media marketing strategy example, you will see only real-world information. So, it will be wiser to not make any assumptions regarding social media marketing. Instead, you must follow what's really going on the business forums or social networking sites.
For example, you might assume that promoting a certain brand on Twitter can generate more followers than Instagram. However, the reality might be the total opposite and there are more buyers on Facebook and Pinterest. Hence, your development strategy must work along with social media analytics tools. This will provide useful information regarding the status of your business domain and followers for it.
With the help of real-time data, owners can know details like followers and their geographic location. They can also learn what are their preferable languages and modes of online interaction for business opportunities.
Step 3: Research On The Competitive Market
In this competitive world of business and social media marketing, almost every company has its social media account. So, if you think strategically, those profiles can provide valuable information regarding their businesses. Now, based on those details, you can perform a few tasks to develop strategies for marketing on social media.
Hence, you can design a competitive analysis for comparing your business with others. This analysis can help to understand your rival firms and their area of businesses. Sometimes, going through the company's goals of others can assist you in creating your own agendas. You can also learn what are the requirements to launch your business on social media and boost its online popularity. You can always gain insight from social media marketing strategy example.
With proper research, you can also identify the flaws in the strategies of other companies. This can help in overcoming issues for your business and create a new working plan.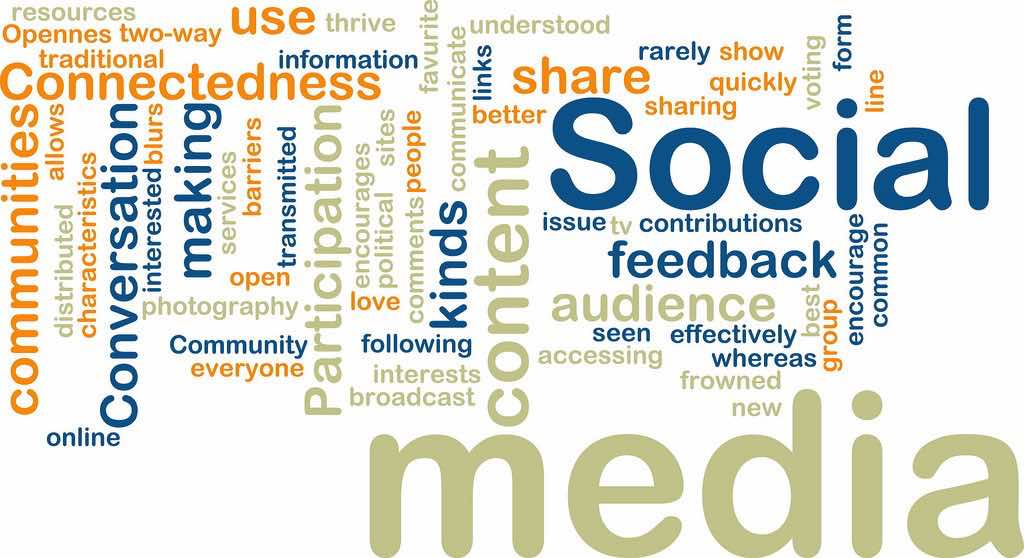 Step 4: Tools For Social Media Marketing
While following an effective social media marketing strategy example, you must evaluate its proper tools. Hence, for initial consideration, let's check the following social media marketing tools.
Social Media Calendar
Before executing the strategies, you should put your focus on developing a proper plan using a central calendar system. It can help you to view all the details regarding the social posts regarding any event. Also, the corresponding date will assist you to analyze how far you came with your business's strategies.
Hence, for this purpose, you can utilize calendar template designs that are based on spreadsheets. You can also make use of some third-party calendar applications that can be easily integrated for social media planning.
Google Analytics
Another great tool for obtaining real-time traffic and performance of business websites is Google Analytics. If you use this tool, it can help in analyzing how your brand is performing on social media platforms. Also, if certain strategies fail to work on social networking channels, you can create a new business plan. Plus, you can always check out on some useful social media marketing strategy example.
Step 5: Evaluate What's Working For Business
Last but not least, you need to figure out how your business is yielding outcomes based on marketing strategies. It is one of the important aspects of social media marketing for setting up proper accounts. With these profiles, you can easily communicate with your potential customers for business deals. If there is any shortcoming or any scope for improvement, you will be able to know them.
For more information and discussion on social media marketing strategy example, you can watch this space or follow other relevant content.  Otherwise, you can approach digital marketing professionals for providing the best strategies for social media marketing for your business.
0 Comments