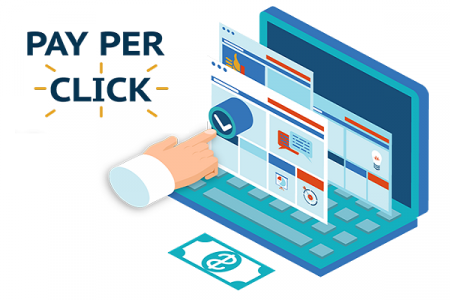 PPC: Know The Tactics Of Generating Quality Leads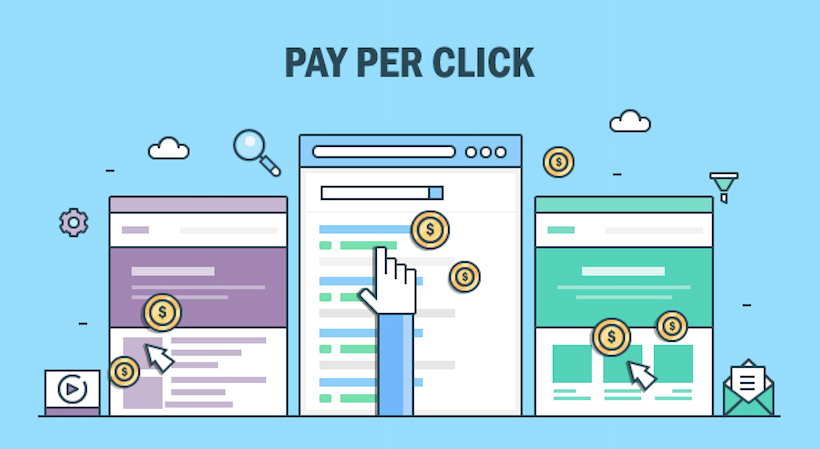 PPC is the acronym for Pay Per Click advertising. Advertisers use this form of advertising to accrue cost when users click their ads. In other words, this is a form of internet marketing in which advertisers pay a fee to the search engine each time their target audience click on their advertisements. Essentially, it is a process of generating traffic to your site instead of earning those visits organically. Now, you might ask how it is beneficial for advertisers when they are bound to pay a certain fee to the search engine.
So, let us make this concept clear. If the visits to your website worth more than what you pay to the search engine, then you make a hefty profit. But this profit is only possible when users decide to buy specific products. You might have to convince your customers and convert them into buyer to generate a profit. Therefore, continue with this article if you are one of those advertisers.
Advantages Of PPC
If you are willing to implement PPC for your business, then check out the benefits you are going to derive from it.
Promoting Brand Awareness
Its is primarily aims at driving traffic to your company's website and promoting your brand among the audience.
Cost-Effective
It is cost saving in the sense that you pay the cost only when a user visits your website. As a result, you can choose to spend as much as you want on this advertising strategy.
Choosing Target Audience
You can segment the population on the basis of their demography, location, taste, preference, as well as buying habits. After that, you can choose your target audience and create the advertisements accordingly.
Measurable
PPC assists you to determine your return on investment so that you can modify your advertisements accordingly. Hence, it makes it easier for you to measure the effectiveness of your advertising campaigns.
Customizable
PPC has the provision for small adjustments to improvise your advertisements and increase your turnover.
Training Resources
It provides you with a platform for online courses and training materials that are often available at free of cost. You can thereby develop your skill sets and attract more audience to your website.
Speed
Unlike organic Search Engine Optimization, PPC generates immediate results.
Drawbacks Of PPC
Have a look at the disadvantages that can hold you back from implementing PPC.
Time Investment
Once you have set up your PPC campaign, you would have to invest your time in optimization and improvements. Otherwise, if you leave the PPC campaign, then the result won't be up to your expectation.
Skills Required
A specific set of skills are important to set up effective PPC campaigns. If you are lagging behind the sufficient knowledge of those skills, then you can entrust a specialist agency with this task.
Cost Can Quickly Add Up
You will need to monitor or optimize your PPC campaigns to ensure a proper return on the investment. If you don't perform this task, then your money could be wasted. Allocating budget for PPC campaign is essential to prevent the cost from adding up.
Not Always Profitable
You have to remember that a person visiting your website and viewing your advertisement might not end up with the final decision. Hence, it won't lead to sales.
How Much You Will Need To Invest For PPC Advertising?
The competitiveness of the market where you are carrying out your business determines the PPC advertising cost. Besides this, the price of your products and your daily market expenditure affect the cost of PPC ads. All of these factors are proportional to PPC advertising cost. The cost also varies according to your marketing budget, that is the amount you would be able to spend and online conversion rates.
Types Of PPC Campaigns
Now, there are several types of PPC marketing. Have a look at some of these.
Search Network
google.com, Google's Search partner and so on belong to search network. In this keyword-based advertising, people who are looking for a certain product type in their queries. Hence, the search engine shows them specific ads.
Display Network
Here, millions of sites agree to display Google text, images, and video ads within the contents of the sites. This form of PPC campaign utilizes audiences and demographics instead of traditional keyword-based targeting. For instance, though a person visiting a blog does not have the intention of buying the product, advertising on that blog, get aware of the brand.
Search Network With Display Opt-In
It is a combination of both search and display network. In this category, instead of giving authority to advertisers, Google itself determines when and where ads will perform in the best way.
Shopping Product Listing Ads
You will find product listing ads on Google and Bing. Advertisers create product groups and bid their advertisements on various feed attributes. The feed attributes include:
Brand
Category
Condition
Item ID
Product Type
Custom Attributes
Since shopping campaigns do not involve keywords, search engines match the user queries directly to the product it seems relevant. Hence, if you are undertaking this form of PPC campaign, you need to ensure that all your products have accurate information, title, and description.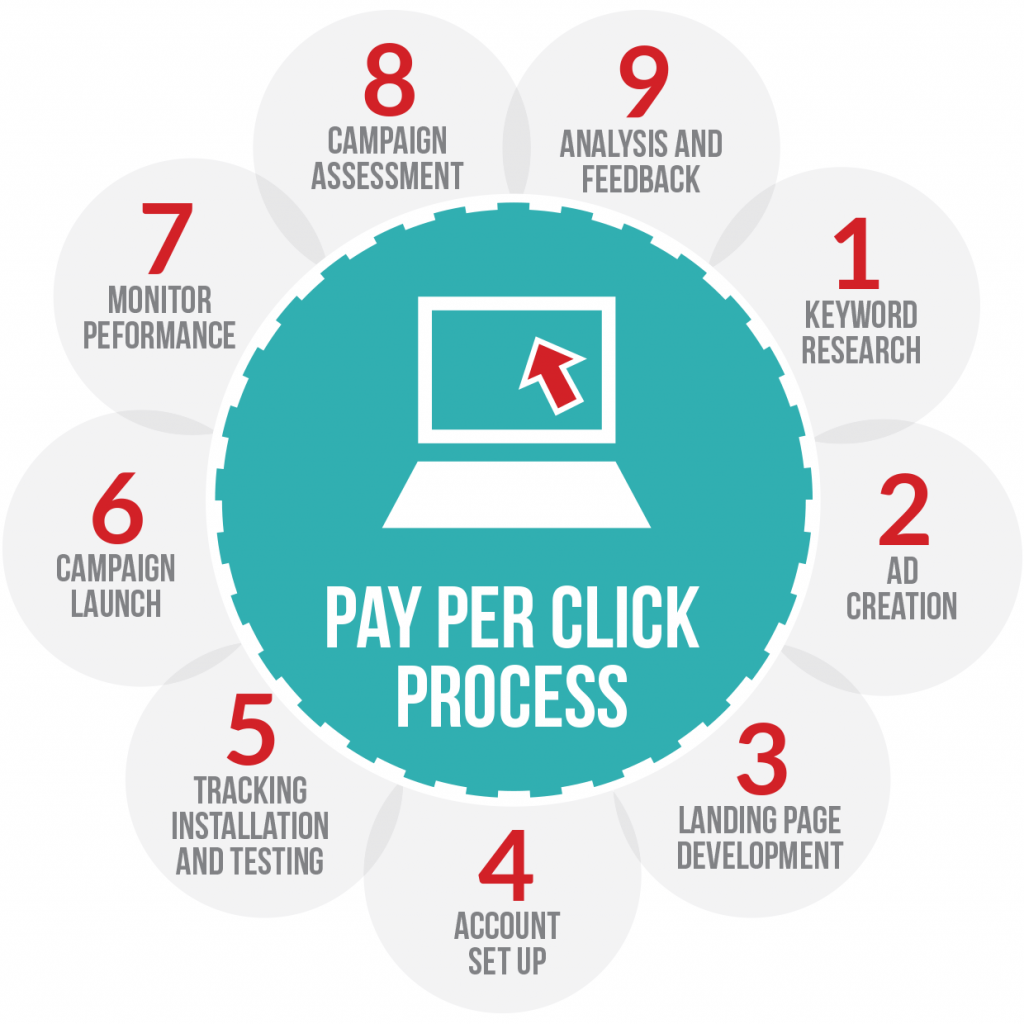 How To Build Up A PPC Campaign?
PPC is a form of online advertising that involves a paid search to initiate a call to action. Here, you bid for placing PPC ads in the search engine's sponsored link. As a result, when someone searches for their business related keywords, your ad pops up on Google's result page. Now, if the visitor clicks on your ad, then he/she is redirected to your site. Hence, setting up a PPC campaign is a hard task that requires a lot of in-depth knowledge and specialization. Below are the simple steps to set up a PPC campaign:
Start with your goals that whether you want to target, more sales, encourage sign-ups or increase inquiries.
Select the search engine where you would like to advertise your products. Google ads and Bing ads are most popular in today's market.
Sign up into the specific search engine and create your account.
Conduct thorough research and select PPC keywords that reflect what your target audience would type into the search engine while looking for your product.
Select your bid for various searched terms and thereby decide on your daily or monthly budget.
Organize your selected keywords into well-organized PPC campaigns and ad groups.
Write your PPC advert and link to a relevant landing page that is optimized for conversion on your website.
Your job does not end with setting up PPC campaigns. You need to use the online tools available with your search engine to track visitors of your website.
Analyze whether the visitors are from PPC adverts, regular search engine listings or redirected from other sites.
Use these online tools to evaluate the success rate of channels and PPC keywords as well.
Use the result to refine your approach and make your PPC campaign successful.
Remember, if you create relevantly and targeted Pay Per Click campaigns, then the search engine will charge you less for ad clicks. You may select Google search as it charges advertisers less per ad click.
Account Structure
One of the important factors of PPC advertising is the structure of the account. Let's have a look:
Campaigns And Ad Groups
Advertisers create individual campaigns by choosing keyword themes and divide them into subcategories termed as Ad Groups. Each Ad Group consists of themed keyword variation.
Keywords
There are seven keyword match types:
Exact
Exact(Close Variant)
Phrase
Phrase(Close Variant)
Broad
Modified Broad
Broad(session Based)
Negative Keywords
These keywords help to remove unqualified traffic especially for companies selling high-end products.
Audiences
You can create an audience on the basis of specific page views, time spent on site, pages per visit, and related features. Moreover, you can bid your audiences based upon relevance and utilize them in remarketing.
Technical PPC
There are certain technical aspects of PPC that you should know.
Conversion Tracking
It is the method of ascertaining that the ad clicks are turning into conversions i.e, generating revenue. AdWords provides advertisers with the following types of conversion tracking:
Webpage
Mobile or tablet app
Calls from ads using call extensions
Calls to a Google forwarding number on your website
Clicks on a number on your mobile website
Imported goals (from third-party platforms like Salesforce)
Google Analytics
You can link AdWords accounts with Google Analytics accounts to obtain information on post-click behavior for your advertisements. To do so, access Google Analytics and enter AdWords ID in the 'Admin' section. Navigate to 'Accounts Settings' and then locate 'Linked accounts' to confirm that you have added the connection successfully. You will get the link of the added connection under 'View Details' section on the Google Analytics page.
Google Merchant Center
Connect your Google Merchant Center account with AdWords to run Google Shopping campaigns. Go to the 'Settings' section of the Merchant Center account and enter AdWords ID to link Google Merchant Center and AdWords accounts.
Remarketing
The Shared Library contains 'Remarketing Tag' to assist you in setting up the Google remarketing code. The code needs to be copied on every page of your site before the closing '</body>' tag. After that, you can return to the Shared Library and validate this code.
So, these are all you need to know about PPC. Hope this article helped you.
0 Comments