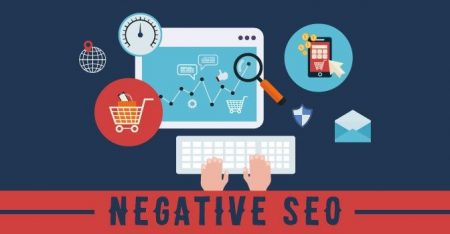 Get To Know Every Aspect Of Negative SEO In Your Digital Marketing Strategy
When it comes to digital marketing services, the first thing that comes to our mind is SEO. Search Engine Optimization contains a huge aspect of making your website famous among your contenders. You can increase your organic traffic on the website through these search engine platforms. In this way, you can conveniently make your brand famous. That's where the negative SEO comes and this is quite a controversial topic to the majority of experts.
Staying in the SERPs at the top is always the first priority for a website owner. And it can also hamper the ranking of your website on the internet. In this article, we are going to discuss different aspects like what is it and how you can stay safe. You will also know if someone is trying to knock you out from the search results on the engines.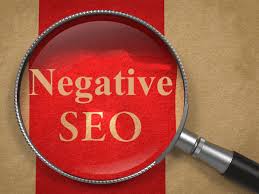 What Is Negative SEO And How Can It Be Harmful To Your Website?
There are so many things that you need to know about such activities on the internet. It is nothing but a set of strategies that mainly focus on how to decrease the ranking of your website on search engines. Using unnatural links, scraping the content, and building spammy links might result in such activity.
Basically, it refers to the practice of using unethical techniques in order to sabotage the ranking. The negative SEO attacks on the website that you have, might take different forms as mentioned in the section below.
It might directly relate to the hacking of your website.

After copying your site content, distributing it all over the websites on the internet might result in decreasing your ranking.

Implementing so many spammy links to your website also gets affected by such activity.

Fake profile creation can ruin the reputation you have on the internet by making fake reviews.

It also includes removing the best backlinks that your website has on other websites to fetch people.
These are the main forms that come as different forms of the attacks of such SEO activities. This kind of practice also refers to as the black hat SEO due to many reasons. Whatsoever, you always need to be aware of all the facts that can harm your website.
How To Prevent Negative SEO Attacks On Your Website From The Spammers?
Preventing such attacks is not something that you can easily do, but comprehending some weak points of your website will help you a lot. It is totally doable by spotting the attempt where the tendency of the attack is at its most. Several steps are out there that you should check in order to prevent the negative SEO attacks. In this following section, we are going to discuss them in detail. No matter if it is on-page SEO or the off-page, you can always follow to prevent them.

Set Up Google Webmaster Tools To Receive The Alerts Through Email
This is one of the most useful tools that can help you with many aspects of ranking a site. It never actually matters if you are using email services of your own domain registrar. With the help of this tool, you can get regular updates about different activities of the site. In order to get those alerts, you only have to add your site to the tool. After that, you will get numerous notifications about site performance.
If your website is being attacked by some malware, then you'll know it through email. In case, your page is not indexed for the search engines, then you also get that notice with its help. If there are any connectivity problems to the server, then it informs you about that. Apart from these, there are other advantages also that come with this tool.
Keep Track Of The Backlinks Of Your Website
As the most essential fact to provide your site with the highest ranking, backlinks are there on the internet. Having quality links is another important aspect of a well-ranked website. Nonetheless, keeping track of these backlinks can prevent the spammers from doing any harm to your website.
By building low-quality links, they can perform different operations to reduce your site ranking. It's important to know when someone is creating backlinks for your website as it will decide if someone is building such spammy links. There are a lot of tools available which you can choose as per your convenience to prevent such incidents.
Protect Your Best Backlinks
As already discussed, the backlinks play a very important role in the entire process of ranking a website. This is the place where most spammers attack as this is the weak point that a website might have. Spammers connect with the owner of the website by using your name and ask them to remove the backlink that you have on that website.
In order to prevent this kind of situation, you need to contact the webmaster with the email address that comes from your domain. In this way, the webmasters get the full assurance that the requested action has come from the valid source.
Secure Your Website From Malware
Whenever the topic of concern is about a website, security comes at the top of all aspects. It is extremely important for any website that is ranking well or not to have the optimum security on it. If you are using CMSs on your website, you can add Google Authenticator on them as a 2-step verification method.
By installing the plugin, you get to the next level of security of your website. Creating a strong password that has the full combination of special characters and numbers makes your site more secure. There are other points of vulnerabilities on the site which also need to be taken care of. Don't let any random person upload different files on your site as it might be one kind of threat.
Check For Duplicate Content
Duplicating the content of your site and publishing it on others is another aspect of this SEO tactic. If the search engines find the content of your site is duplicated, then they will penalize your website. As a result, you will lose ranking on these platforms.
Hence, there are several mediums by which you can check the plagiarism of the site content. You can verify the authenticity of the articles on your website by fully utilizing these online utilities. In order to protect your website, you must publish unique and relevant content on it.
Monitor The Social Media Mentions Of Your Website
Having your site indexed on the Google search console might not be enough for your business promotion. And that's why you might have gone to the social media platform to make an endorsement about your organization. But sometimes, spammers just create fake accounts on social media using the name of your company and give negative reviews to others about it. They always try to make a bad impression on different people through these fake accounts.
Thus, you should try to eliminate these profiles from these sites by reporting them as spam and it works as the first step towards social security. There are some useful sites that help to find out who is using the name of your brand. You can use these sites to identify the spammers and disallow them to do so.
To Wrap Up
Nevertheless, these are the main strategies that you can follow for not becoming a victim of negative SEO tactics. With the help of the SEO strategies as mentioned in the above section, you should be able to protect your website from being spammed. Google Analytics is such a tool that helps everyone when it comes to ranking your website.
Using different anchor text and disavow links on the website makes it more powerful. Whenever you feel any kind of modifications is required on the strategies, you can make them. You only need to take care of the fact that it makes the website more secure.
0 Comments