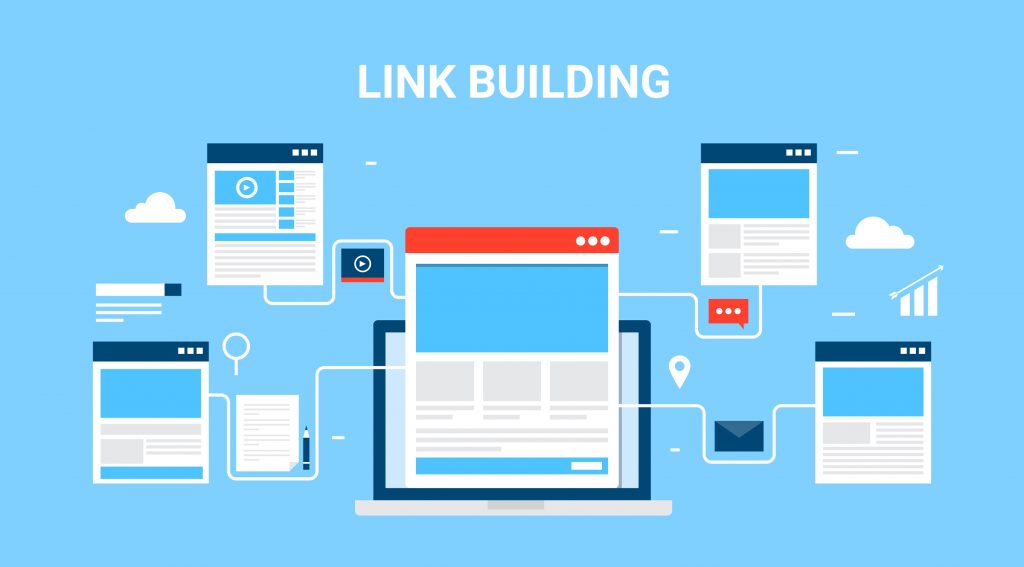 Get To Know Link Building: A Comprehensive User Guide
Link Building is the method of redirecting the hyperlinks from other websites to your own. It helps the users to browse different pages on the internet. Search engines can navigate the web with the help of crawlers. They go through different links on the individual pages of the website. There are several techniques for creating links. Moreover, they vary considerably and hence SEO consider Link Building to be one of the difficult aspects of their job. Most of the SEO personnel spend their time to perform well.
Due to this sole reason, if you create high-quality links it can place your website to the forefront of the popular search engines, leaving behind other competitors. This article will act as an effective user-guide and enlighten you with the concept of building links to enhance your search engine rankings.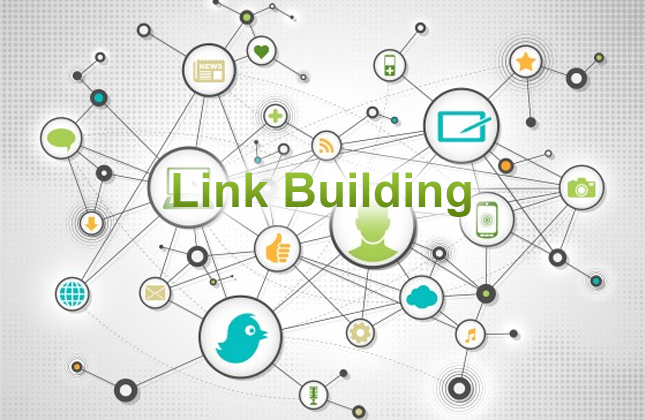 Different Types of Link Building for Search Engine Optimization
There are quite a few numbers of unnatural as well as natural Link Building methods available. Therefore, the optimum use of each one of them can be considered helpless by Google. Let's have a look at some of the important types of Publishing Link Building preferred by SEO.
Guest Posting
Although added recently and not so popular among the unnatural link tactics, Guest Posting can create problems if not done in a proper manner. To get a fair idea about the guideline violation, you have to understand the difference between polished and spammy guest posts.
Guest Posting basically deals with writing and publishing articles on the blog written by other individuals. Bloggers require superior quality content. A constant endeavor to add values to someone else's blog helps in building a healthy relationship with other bloggers.
Next comes the backlinks which the host blogger provides. These backlinks enhance the reputation of your blog to several search engines, such as Google, Yahoo, Bing, etc. Lastly, Guest Posting helps you to enter a previously built community and share the message. You will be in touch with new people which will help you in the long run.
Advertorials
Advertorials are basically articles which a site publishes in an advertisement format. Google might think this as a paid link tactic only when the links which pinpoint your website are nor tagged as no-follow.
Forum and Blog Comments
Comments and Forums act as the gateway to know the entire community. You can compare with other content and start a new conversation. However, on overusing the link with the help of commercial anchor text can be unnatural as per the terms and conditions of Google.
Article Directories
The sole purpose of the article directories is to create pages using the do-follow links in their content. Since this Link Building strategy is automated, most of the people misuse this methodology and enhance Google's interest.
Press Release
It gives the webmasters a wide range of opportunities to deal with certain sites for the purpose of publishing Press Releases in hundreds of sites. This is done with the sole objective of creating do-follow-links. With the help of Press Release, you can build several links equipped with targeted anchor texts as well as duplicate content.
Social Profile Links
According to the latest algorithm of Google, these links are used only for indexing. It can act as an unnatural link tactic. It has no adverse effect on the search engine results.
Link Networks
Link Networks are considered as one of the important types. Private Blog Networks are those sites using a separate IP address of the owner, who manipulates them and provide articles using do-follow-links. This SEO tactic helps in stimulating the natural look of the links.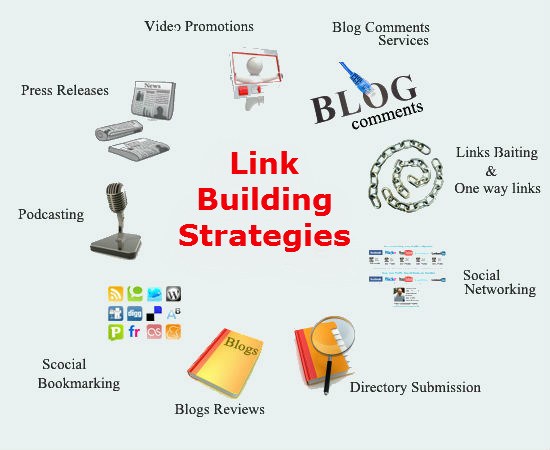 Link Building Strategies that can Boost up Your SERPs Ranking
With the help of Link Building, engines analyze the Website Reputation and pages on the basis of popularity as well as number links associated with them. Moreover, it also regulates other metrics, such as trust, authority as well as spam. Let's have a look at some of the strategies for building a link.
Ranking on the Basis of Proper Search Terms
One of the pragmatic ways to identify the search engine ranking is the deep search for some of the keywords or phrases that the page mainly targets. Suppose you wish to rank "dog kennels" which obtain links from the pages that are already been ranked for the same key phrase.
Domain Authority
Domain Authority mainly formulates how fast a domain can rank on the basis of a query. This is done with the help of the Internet's Domain Graph. Moreover, it also compares a given domain to a thousand other queries in Google.
Competitor's Backlink
By analyzing the backlinks that rank for the specified keywords, you can obtain valuable informations about the rankings which helps them reach the top. With the help of Open Site Explorer, SEOs can determine these links and target the domains in several campaigns.
Other Links on the Webpage
As per the original PageRank Formula, the value which a link provides gets weaken by other links. Being linked to a particular page using a fewer link is far more advantageous than being linked by a page with several links. Although, the relevancy is seemingly unknown. But you need to keep in mind while starting your Link Building campaign.
Potential Traffic
Link Building is not just about the search engines. The links which generate huge traffic provides the best search engine value for rankings. Moreover, it provides targeted visitors to your website.
You can easily evaluate this on the basis of a number of pages viewed as per the site analytics. If you are unable to do this, Google Trends will provide you with the fair idea of domain traffic. However, these estimations sometimes appear to be very inappropriate.
Examples of Link Building for a Better Understanding
Link Buildings are very much straight-forward. You need to navigate to those sites which require linking and persuade them to link. Here are some of the exclusive examples of Link Building Strategies.
Mentions

Partnerships

Directories

Testimonials

Reviews
Bottom Line
This article will give you a thorough overview of Link Building. You should proceed with creating links since search engine formats are getting better nowadays. So, if you are not careful while linking, you will end up with a mess. In a nutshell, we suggest you go through the guidelines once before starting your work. Moreover, refer the user manual to have a quick glance.
0 Comments