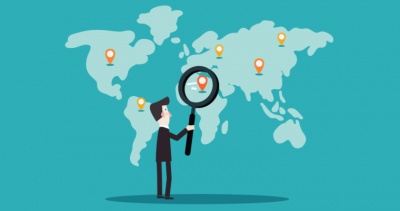 Importance Of International SEO And List Of Search Engine Practices To Outshine Your Business Globally
The SEO (Search Engine Optimization) is one of the current trends in digital marketing and now businesses are utilizing it for targeting global customers and maximizing the company's profit. By investing in International SEO, you can optimize your website in order to attract more customers and obtain global recognition.
With this marketing tool, owners can identify their target regions, cities or countries and initiate business activities with both national and international clients. So, if you want to consider this SEO strategy to make your website or business global, keep reading this article.
Here, you will come across some important discussions regarding the role of international search engine optimization and its best practices. In case you want to learn how to optimize your website for other countries, this article can provide some useful insights. So, let's begin the discussion with the most commonly asked questions on why your business needs to go international with global SEO strategies.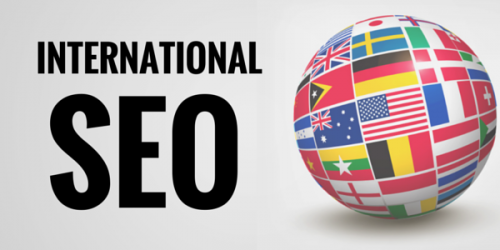 Why the Internationalization of Business is Necessary by Including International SEO Strategies?
For those who aren't aware, a majority of website visitors are generated from a different region or country than its native location. This usually happens since customers always look for businesses that are well-known on an international platform.
Nowadays, many companies are switching to language translation feature on websites as well. This enables users from a different language background to visit websites from any country or geographic location.
Now, in order to achieve the targeted traffic on websites and to boost online presence, International SEO is very essential. But if you are wondering what is the actual meaning of this term, go through the information discussed below.
What is the Meaning of International SEO in Terms of Businesses?
The overall concept of International SEO is very much similar to mainstream optimization practices in digital marketing. As far as business is concerned, this new SEO technique makes use of the geotargeting feature to acquire valuable customers.
The traditional SEO was all about optimizing the website of any business in order to drive traffic to your pages. Whereas, with International SEO, you are optimizing your business's site so that people from different countries and language can find it.
So, if you are considering a completely internationalized website for your company, there are a few rules. Hence, you can check the following points to understand a few practices for internationalizing your business with SEO.
Key Features of International SEO
You need to mention the country or region clearly, which you want to target for your business. Along with this, you can specify a URL having an international-friendly structure to rope in global customers. Hence, International SEO can work wonder if you want to boost your business's publicity by country targeting features.
This SEO strategy allows the owners to select the language preference for business-related communication. So, by including language targeting settings, you can reach a specific community to sell your products or services.
After selecting the geographic location and language preferences, International SEO practices can help with content management. Hence, users can create high-quality web content and manage it easily by this SEO tool.
Which International SEO Strategy you can Consider for your Business?
While considering International SEO, many owners get confused on the strategies required for their businesses. So, if you want to internationalize your business, check out some serious approaches for optimizing your website.
Content Marketing
This is one of the best methods for optimizing any website as per international standard and to attract global clients. So, if you promote content with proper SEO strategies, your business can rank internationally.
Single TLD Website
In case your business deals with a single type of product, you can provide more options for it using extensive research. So, this kind of practice can help the visitors to know your business as a sole provider of a particular service or product.
However, in order to reach to users from around the globe, the overall construction and presentation of the site should involve international setup.
Geotargeting and Subfolders
For International SEO, you need to have country-specific content on your business's website. Hence, the most suitable option to achieve this is by creating localized sub-directories for your website.
Further, you can use the content in these subfolders to geo-target by including Google Search Console. You can also include your language and country preference by mentioning them in the website's parent domain.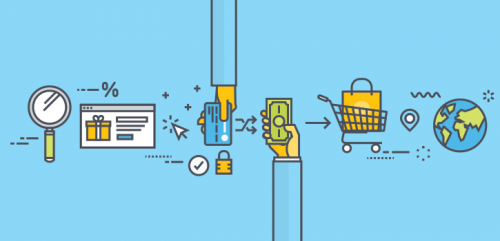 Country-Specific Web Domain
This approach involves working with both country-specific domains as well as geo-targeted subdomains. Hence, if you want to promote any business with a physical presence, International SEO can really help. The strategies used here utilizes a local web hosting to develop country-specific links for site's URL.
You can also stay ahead in the competitive market by optimizing your website for specific countries where you want to establish your business. Now, to understand how to optimize your website for other countries, go through the following points.
Try to follow country-specific website architecture for your business in order to attract users who prefer products or services from certain locations. However, you need to post different content for each of the language settings, which you want on your website.

Also, try to filter out duplicate content while replicating single language across multiple pages having different domains as per country code.

While selecting the language for your business's website, you should prefer the choices of your audience. This is one of the surest ways for marketing your site using International SEO.

If you want to target a specific country for your business, try to practice link building with high-quality sites from these regions.

Try to use the technique, which can optimize the pages for universal search result pages.
To Wrap up
So, in this article, you came across some important details regarding International SEO and its contributing factors for global business. You have also learned how to optimize your website for a different country or a specific region to improve its visibility.  If you want to obtain much in-depth information, you can consult an SEO professional or digital marketing expert anytime.
0 Comments