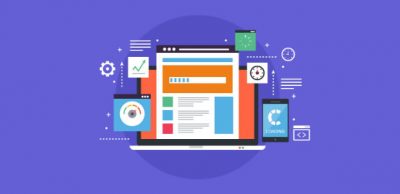 How To Use WordPress To Create Websites And Utilize The Best CMS
Planning to start a new website is surely cool. And, at the same time risky. Without proper knowledge and planning, you will be putting a lot at stake. That's why most beginners choose WordPress. It is a free content management system. It's been serving the user-base for long enough to gain trust and authority. However, a successful business requires a lot of strategies and planning. Creating a site with WordPress might be easy, but making that site rank on the first page of SERPs is not. To do that, you need to know how to use WordPress.
And, a mere DIY guide is not enough to answer this question. You will need an in-depth knowledge of what it is, what the CMS does, and how you can utilize every single feature it offers. Well, that's exactly what I will be discussing in this article.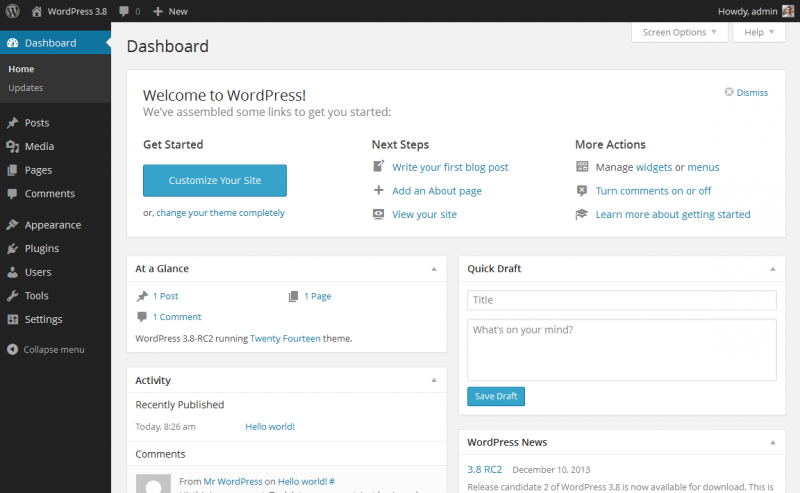 So, if you are planning to open a website using WordPress, then read along. You will get an insight into what WordPress is and what it can offer you. Now, without much ado, let's get into it.
What is WordPress?
It is basically a content management system. But that's just in a broader sense. This CMS allows the users to build websites as well as host them. It comes with plug-ins and other features. These plug-ins and templates let you work without any professionals of Hosting.
And, that's the reason why 28% of the sites on the internet are powered by WordPress. The designs and extensions let you create a website without putting much effort. Further, you can customize your site as per your requirements. For example, you can choose different formats for business, blog, portfolio, or an e-commerce store.
It is indeed the best CMS at present. Now, the question is how you can utilize it. But before going to how to use WordPress, you must know the difference between WordPress.com and WordPress.org.
If you plan to create a website with WordPress, then you will get these two options, WordPress.com and WordPress.org. Well, these two mostly differs from each other on the basis of Hosting. More precisely, who is hosting your websites?
WordPress.org requires a third-party hosting provider. Along with that, you have to download separate software, buy a domain from somewhere else, and manage the server on your own. While with WordPress.com, the CMS itself will host your site for you. Also, neither you will have to download any other software nor go for custom domains.
Now, you might wonder which one to choose. Well, the choice is simple. If you want to do all by yourself, then WordPress.org will be ideal for you. For a beginner, it will save you a lot of effort, money, and technical knowledge. However, if you want otherwise and you have the budget for that, then go for WordPress.com.
How to Use WordPress: Make the Best out of your Site
Before beginning the discussion about how to use WordPress, there are some things you will need. To start with, at first, you will need a domain name. This will be the name of your site, like xmywebsitex.com. Next, you will need a hosting service. Now, there are plenty of free hosting services among which you can choose. Otherwise, you can buy one.
If you have money, then I will suggest you choose either VPS hosting or managed WordPress hosting rather than Shared Environment. This will undoubtedly increase your site's security.
After you are all good to go, you can start creating a website. The entire thing will take about 45 minutes. So, let's begin on how to use WordPress.
Set up a Domain
Either look for a free hosting service or buy a package. And, you will have your domain name. This must be directed towards the hosting provider. This way, when the user will try to access it, they will be directed to the correct server.
Now, if you bought a hosting package, then they will take care of this part. Otherwise, you have to handle it. Once this part is over, log into your registered site to access the domain.
You will find a thing called nameservers. The host will tell you about it and which one to specify. You can also change this nameserver when you need. However, it requires 72 hours to take effect.
Install WordPress
Once you are done managing the hosting part, you have to install WordPress. You will find lots of icons for different purposes on the Dashboard of your hosting account. It will be there too.
In case of a managed WordPress host, filling out a form will do the work. For those who prefer a VPS account, you will get two options, One-click installation and Manual installation.
If you go for the Manual way, then just download WordPress. Then, upload the necessary files regarding the domain and create a database. After that, simply continue with the on-screen guide. After the prerequisites are taken care of, the real setup will begin.
So, let's find out how to use WordPress.
Pick a Theme
Once you log into your account using the credentials, the real task will begin. Since the theme you choose will control the appearance, it is of primary importance. Depending on the purpose of your website, pick a theme.
Accordingly, every website comes with a default theme. But they are usually too simple and generalized. So, you can click on the Admin Dashboard. Then, go to Appearance and Themes, to pick one. Click on Add New and try out the options until you find a theme that is appealing enough.
You can further customize the theme if you wish. You will find an option saying Customize link under Appearance.
Add Content
Content is the main part of any website. You will find two options for content namely, Posts and Pages. Posts are for blogs while the Pages are for static content, such as About Us page, Privacy Policy or CTA. Under both options, you will find the Add New option. Click on that. Then, write your content which you will publish on your site.
You can add images, inbound links, videos, etc to increase the chances of high SERPs ranking. Once you are done, you can click on the Preview option just to see the draft. If it is satisfying enough, then click on the Publish option. You will find it on the right side, written on a blue background.
And congrats, your first content will be published.
Customize the Website
You can customize your site to make it more appealing. You can set up a Static Front page. To do that, go to Settings, then Reading from the Admin panel. Click on Front Page Display and change the settings as per your need.
You can also change Tiles and Taglines. For that, click on Settings, then General and alter the options. You can alter the Comments Settings as well. You have to go to Discussions under Settings and modify the setup. Don't forget to save changes after every action.
Install Plug-ins
For any other added features, you can go for Plug-ins. These are like apps that help you to customize your website even better. You can get approx 49,000 free plug-ins in WordPress. Install them as per your business' demands.
For example, for a search engine optimized content, the best free plug-in is Yoast SEO. There are some other essential plug-ins too. Take a look:
WPForms Lite

Envira Gallery Lite

MonsterInsights

Yoast SEO

WP Super Cache

Updraft Plus

Sucuri
How to Use WordPress: Mastering the CMS
To wrap up, these are all about how to use WordPress. But remember, this is not enough to master the CMS. You must keep learning and try different things. Also, there are a few tricks that will be of help.
Always focus on the basics.

Second, use dashes rather than underscores while naming the files.

Take help of WordPress' online support when you are in need.

Further, use Alt Text for better ranking.

Also, keep the sidebar organized and backup the site regularly.

Keep checking your website's performance.

Make sure your site is secure.

Additionally, go for responsive web design.

Update WordPress as well as plug-ins for new features.

Use visual content to increase organic traffic.
That will be all for this post. Hope you have figured out how to use WordPress already. Good luck with your website.
0 Comments