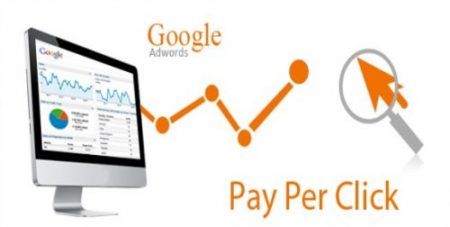 Learn How To Set Up A Google PPC Campaign | Follow These Step-by-Step Instructions
On many leading search engine pages, you will find various sponsored links which are nothing but a form of PPC (Pay-per-click) ads to increase sales of any business or brand. Although, it may not be receiving any attention from the online users initially, still can be used for transforming interests into sales. Often, the companies invest in PPC services for making their names appear on various sites under specific search phrase.
The good thing about set up a Google PPC campaign is that you only need to pay for this service when someone clicks on your link or advertisement. According to many digital marketing experts, spending on pay-per-click marketing is one of the most cost-effective techniques for making profits for businesses. However, in order to explore all of its benefits, you must know the correct method to set up a Google PPC campaign.
In this article, you'll come across some of the important details of pay-per-click advertising. Also, you can go through the instructional guidance on setting up a Google PPC campaign successfully. However, before understanding the setup process, you must be aware of Google Ads, which are essential for hosting these PPC campaigns for various organizations.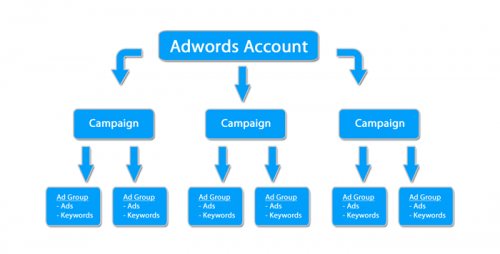 What do you Mean by Google Ads and How it Contributes to PPC Campaigning?
When it comes to naming one of the most recommendable PPC marketing systems across the globe, nothing can beat Google Ads. It was earlier known as Google AdWords and is a reliable platform for various advertisements to surface on Google's search engine. So, this platform of Google Ads utilizes the business model of pay-per-click. Here, owners of many leading companies and SMEs bid on popular keywords relevant to their domains. They have the provision to post their advertisement on Google Ads for free.
However, these owners need to pay for the services only when any user clicks on their Ads links. In order to make your advertisement visible on Google's search engine, you need to set up a Google PPC campaign. For this purpose, it requires you to focus on keywords relevancy and also on the quality of the Ad campaigns. It also depends on the size of the bids for the keyword, which decides the advertisement to be shown on popular pages on Google.
PPC Advertising using Google Ads
Google is known for getting huge online traffic on its search engine pages. This is one of the reasons why many businesses are investing in pay-per-click marketing, which make use of Google Ads. A majority of online users rely on Google for correct information on various products or services.
Hence, set up a Google PPC campaign, you can easily get their attention and encourage them to click on your links. The frequency of your PPC advertisements will depend entirely on the chosen keywords and the types of match you are selecting. If you succeed in promoting good quality PPC campaigns on Google, your business's rating will automatically increase on its search engines.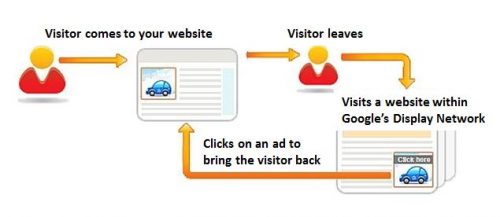 How to Set Up a Google PPC Campaign for Boosting Sales of your Business?
So, if you are considering a PPC campaign for your company or brand, you need to follow the correct method to create it. Hence, to set up a Google PPC campaign, you can go through the following instructions.
Create Your Google Ads Account
For beginning your PPC campaign, click on the link https://ads.google.com. Then, click the button for 'Get started now' and create your account on Google Ads. After logging into your profile, you need to hit the tab for 'Create your first campaign'.
Choose Name and Type of Campaign
While creating your very first campaign, select 'Search Network only' option for the type of your campaign. Also, make sure to provide an appropriate name for the campaign. You need to untick the box for 'include search partners', which you can modify later on.
Mention Geographic Location for Ads
If you want to build your PPC campaign on Google, decide on the geographic location for your business. Based on your requirement, you can pick any small, medium or large area to reach out to potential customers.
On Google Ads, you have the provision to choose an entire country, specific regions, states, cities and more. There is an option to even select custom-designated geographic locations based on longitude and latitude. So, select the area that can generate more business opportunities for you.
Select Bid Strategy and Daily Budget
It is best if you modify your default bid strategy and choose the option of 'I'll set my bids for clicks manually. By selecting this strategy, it will allow you to have more control over your Ads during the campaign.
Also, you can set your maximum daily budget for authorizing Google to show your Ads per day. Once, your business qualifies for Google credit line, you can select monthly invoicing for PPC advertising.
Select Proper Ad Extensions
The feature of Ad Extensions is an integral and essential part of PPC campaigning. Hence, you need to choose the options very carefully or avoid if don't have clarity regarding extensions. You can also consult any digital marketing expert to suggest you appropriate Ad Extensions for your campaign. So, after making your choice, hit the 'Save and continue' button for the next step.
Create Ad Group and Advertisement
Try to write a catchy headline that can make your campaign interesting for the viewers. Also, include the main keyword in the headline, which is having a limit of 25 characters. Make the second and third lines as descriptions to define your products or services. On the fourth line, it will have your display URL.
This will help potential customers to click on your website's link. You can also make use of some quality keywords in your account's keyword field for better results.
Choose Maximum Cost-per-click
There are fields to enter the maximum price-per-click that you are willing to pay to Google for showing the Ads. The charges can sometimes vary according to the choice of keywords and their individual bids.
Review your PPC Campaign and Pay
After successfully completing each step, you can go through the keywords selection and the Ad you just created. Also, double-check the amount you filled for daily budget and cost-per-click before final submission. Once, you are sure that the steps are perfect for setting a Google PPC campaign, enter your billing information.
Hopefully, after going through the instructions to set up a Google PPC campaign, you will be able to grow your business. In case you face any difficulty or want advanced steps on setting up a Google PPC campaign, get in touch with a Google expert.
0 Comments