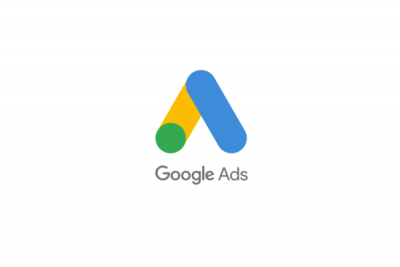 Learn How To Create Google Ads And Utilize Marketing Campaigns To Make Your Business Profitable
According to the latest trends in digital marketing, a majority of people are considering paid advertising campaigns to improve their businesses. Hence, it doesn't even matter how many free marketing tools arrive in the market, Google Ads will never lose its importance. By creating top-class ad campaigns for your business, you can drive more traffic to your website. Also, it is one of the best bets in order to convert potential customers into leads to generate more revenues for your company. However, you can't make your business stand out from the rest by adopting ordinary marketing or advertising tricks. This is why it is essential for you to understand how to create Google Ads by following step-by-step instructions.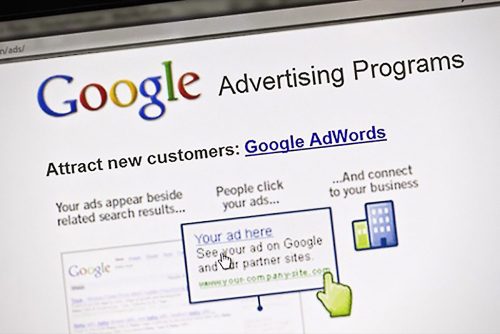 So, if you are considering Google's Ads campaign for boosting your business' online presence and making more money, keep reading this article. Here, you will get all the necessary information on creating a successful campaign for your business.
Points to Consider to Understand How to Create Google Ads for your Company
Before you go straight into the steps to know how to create Google Ads, there are certain points you need to consider. So, let's take a look at some of the essential ingredients you will require while making a profitable Google Ads campaign.
Identify Customer's Need and Search Volume
One of the first and main ingredients to create a successful marketing campaign using Google Ads is your customers' requirement. Yes, in order to develop an effective advertisement, you will have to understand what consumers demand from businesses. So, you need to make sure that your business is dealing with products or services that users search on Google.
Otherwise, your ads won't appear on Google's SERPs. Hence, before creating a Google Ads campaign, you will have research the volume that you are considering to offer to your customers.
In order to do this, you can utilize the Keyword Suggestion Tool from Google Ads which works as a thesaurus. So, whenever you enter any keywords or phrases in this program, Google will notify how competitive it will be on Google Ads. It can also estimate the overall advertisement cost using the tools on Google's advertising campaigns.
Estimate the Cost Per Click Before Finalizing Ads
No matter, if you are running a small, medium or large scale business, you must calculate the cost before knowing how to create Google Ads. Also, you need to do proper research on the keywords that can help to generate maximum revenue.
It will save you from spending extra on ads which include keywords that won't give any profits for your business. Doing this step will help you to estimate your site's conversion rate even before launching the Google Ad campaigns.
Analyze your Competitors' Ads Campaigns
Before spending on Google Ads, you must have a list of keywords, which you intend to buy for your business. So, one of the safest ways to determine these keywords is by examining your competitor's intelligence.
There are various plugins and extensions in SEO, which can help to know tested and optimized keywords for Ad campaigns. Hence, by analyzing this list, you will be able to understand which ads, landing pages, and keywords work.
Develop Powerful Business USP
When it comes to selling any products or services, businesses are categorized by the users and the market based on their USPs (Unique selling proposition). This is a unique feature that helps your potential customers to choose your business over others.
Hence, before you look for steps on how to create Google Ads, put your focus on developing a powerful USP for your company. So, you need to create USP which will convince the online traffic to click on your Google Ads. Also, if the USP aligns strongly with the line of your business, it can improve the sales conversion rates.
Go Through the Following Information to Understand How to Create Google Ads
The overall process of creating an advertisement using Google Ads involve various stages and proper sequence. Hence, in order to know how to create Google Ads, you will have to follow the instructions discussed in the sections below. But, according to digital marketers, you will have to create at least one ad campaign in order to develop Google Ads using your account.
So, before proceeding to the steps, identify which type of campaign you want for your business. Also, figure out which campaign settings you should select which can align with your business's objectives. Now, check out the following steps in order to build your very first ad campaign on Google.
Cost Estimation
Your first task is to estimate how much money you are willing to spend on this campaign on a daily basis. Then click on the section of 'Your budget' and select the currency format you want for your ad campaign. Once, you select the currency type, you can't modify it later. Hence, choose this parameter carefully and type the average amount you want to spend per day.
Choose Audience for Ads
Next, click on the 'Save' button and move forward to select an audience for your ad campaign. To do this, open the section of 'Locations' and target a specific region, or a particular country. Users can also select multiple countries or the entire world and then hit the 'Save' button.
Make the Network Visible
Then you have the option to enable the feature of 'Display Network' under the 'Networks' section. So, make sure you tick the checkbox for 'Display Network' and click on 'Save'. Enabling this feature will ensure that your ads will be visible on pages, articles, and blogs which is talking about similar businesses.
Select Bid for Campaign
Now, you need to open the 'Bid' section and choose 'Automatically set my bids to get the most clicks within my budget'. However, if you want to set your bids on your own, you need to select 'I'll set my bids manually'. Then, type a bid in the field provided for it and click on 'Save'.
Create your Ad
This section will discuss how to create Google Ads. So, open the section of 'Text ad' and type the URL of your landing page. Remember, this will be the main link, where online users will click and find your ad. Hence, it is necessary to select a landing page, which will be relevant to your business' ad text. Then, choose a strong headline that can grab the user's attention and influence them to click on the ads.
You need to include at least one of your main keywords in order to let people know what your business offers. Also, don't forget to write some statements that directly indicate a call to action in the advertisement.
In case, you want your Google Ads to drive phone calls from potential customers, you need to tick the 'Enable phone calls from your ad' checkbox. However, in order to make sure your users can get in touch with you for business purpose, provide your phone number.
To Conclude…
So, when you create your Google Ads using the above steps, your advertisement will have a clickable 'Call' tab. Hence, your clients or customers will find out your ads on mobile devices. And, they can click on the call button and reach you. Google also provides a special feature of 'Forwarding number'. This helps the user to count the calls received via Google Ads. To know more about ad campaigns, you can contact a digital marketing expert.
0 Comments