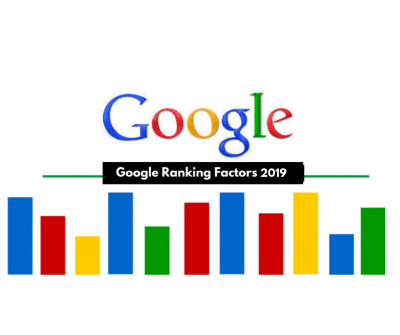 Google Ranking Factors 2019 | Know How To Rank Your Business On Google's Search Engine
In this modern era of digital marketing, Google plays an important role in ranking any brand and improve the overall visibility of online businesses. This is one of the main reasons why a lot of marketers aim to bring their companies or websites on the top pages of Google. However, a majority of internet users and business owners may not be familiar with Google ranking factors. This is a very important and fundamental aspect of online marketing which keeps evolving as the year changes. Hence, the factors which were beneficial for firms on page 1 Google rankings in the year 2018, might not be applicable in 2019. So, if you want to gain more insight on Google Ranking Factors 2019, keep reading this article. Here, you will get to know all the necessary information regarding the list of factors, which are essential for ranking high on Google's pages.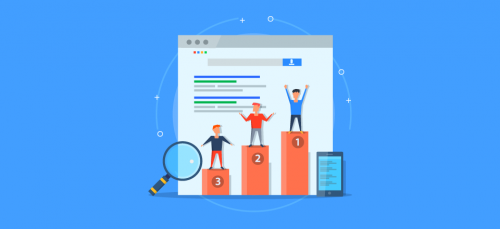 Why Google Ranking Factors 2019 is Important for your Business?
In order to understand the contribution of Google Ranking Factors 2019 for your company or website, you must know how the algorithm works. So, let's begin the discussion on Google's role in ranking any website or business.
How does Google Work for Any Business' Ranking?
There are multiple aspects when it comes to marketing any business or brand through Google's search result pages. This includes high-quality websites, content or feedback submitted by users, online public databases, book scanning, and many more aspects.
Google usually index any site on the basis of some important factors. So, if your question is  "how to boost my Google Ranking", then one of its main criteria is to determine how well your site is connected to the other websites. Also, if the overall design is too complex, it can give a hard time to Google's Spiders to crawl the site. Hence, many web development companies offer websites to the owners which align with Google's ranking algorithm.
A majority of online users rely on the information available on Google regarding any business or brand. Hence, it doesn't even matter if you are running a small, medium or large scale company, Google offers equal opportunity to all for ranking the pages.
When Google ranks any business, it involves various factors necessary for making it popular across the globe. Hence, the site is optimized with the right set of design and keyword relevancy, which users prefer on Google's search results. This also helps the owners to include that specific template and content on their websites, which can get more traffic quickly.
What is New About Google Ranking Factors in 2019?
The Google developers team continuously strive to include the best factors in its algorithm to help the users. This year, its main objective was to focus more on latent semantic indexing technology and utilizing Google Ranking Factors 2019. With the help of this tool, Google can make use of search intent for identifying the results that are most relevant to the searched items.
It is currently utilizing RankBrain, which is a kind of machine learning algorithms for sorting and improving the search results on Google. Also, it makes use of tactics that can thrash the illegal black hat SEO practices.
When it comes to displaying the final results on the search engine, Google compares multiple ranking factors before that. So basically, it considers the micro-moments of online users when they utilize Google's search tool on their mobile or PC for immediate search results. Hence, Google ranking factors will be beneficial for the pages that will consist 'know', 'go', 'do', and 'buy' moments.
Google's smart search engine will make use of factors that can help users to know relevant information about any business or brand. Also, it will direct them to go to specific websites or links. It will allow them to view or make inquiry regarding products or services. Further, if the website can offer what the potential customer or user is looking for, it will have proper features to make payments or purchase anything.
List of Google Ranking Factors 2019 to Consider for Improving Online Businesses
If you want to know how these Google Ranking Factors 2019 can transform any brand and increase its online presence, then go through the following points. It will discuss the important factors that Google includes for ranking any website or business online. Also, provide you with the answers if your query is "how to improve my Google ranking". So, let's have a look at them one by one.
The Architecture of the Website
Your site's architecture or creation is one of the most important factors, which can impact online ranking heavily. When a visitor visits your page for the first time, this is the first thing that they notice the most. Hence, to rank any website higher on Google's search result or any other leading search engine, you need to focus on its architecture.
So, you can organize the site into various subdirectories and mention clear slugs or text strings at URL's end. This can help Google's crawler to recognize your business and the topic you want to present online.
Security Aspect of the Domain
Focusing on the domain's security is another essential factor in Google Ranking Factors 2019 list. In order to gain this secured online status, the beginning of the site's URL must have 'https' in it. So, when Google starts to filter out secured sites from unsecured ones, they look for this specific format.
Not only that, if the visitors are also aware of this fact, they may ignore your website it lacks 'https'. For Google, it is a way to ensure that the information provided on the site is safe for indexing.
So, when Google marks your website safe for searching, your visitors will also prefer you more. This can automatically boost your site's ranking. Also, it will be preferred by many on leading search engines due to SSL certification.
Inbound Links
Many digital marketing experts term inbound links as a backlink, which is one of the essential components in Google Ranking Factors 2019. So, these links are a kind of hyperlinks which you can include on your website or relevant pages. Whenever someone clicks on these backlinks, it redirects back to your site from any location on the internet.
In order to estimate the overall ranking, Google considers the number of good-quality inbound links for your business or website. This becomes more clear when other sites start sharing your links and recommend users to visit your pages. So, when Google finds out that your brand is trusted by many people, it automatically impacts your rank positively. However, you still need to follow proper guidelines suggested by SEO experts for link building. Otherwise, creating meaningless inbound links can fetch no valuable customers or give good rank.
Authorized Topic
For taking your business to the top of the Google search engine, topics are one of the essential factors. So, to talk about any topic regarding your products or services, you can provide more content. When Google find your quality of topic and its content is better than others, the SERPs will rank it.
Hence, if you want your business to make its mark online, you can showcase your authority over the topics. Also, make sure that the article or blog is utilizing keyword optimization for the content/topic written by the experts.
In this article, you came across some of the essential factors to increase Google Ranking in 2019.  You can follow these factors, which can improve your business along with its rank. However, there are many more factors including keyword intent. Content optimization and management, metatags and description, the site's loading speed are some. To know more about these ranking factors in Google, you can contact a digital marketing or SEO expert.
0 Comments