Google Digital Marketing Certification: A Thorough Guide
Want to kick start your corporate career with Google Digital Marketing Certification? Google Digital Marketing Certification Course will provide you with a comprehensive guide from different platforms like Search Engines, Market Research, Paid Advertisement to Social Media, Mobile Marketing Analysis and many more. With the growing demand for digital marketing nowadays, there are different advertisers and internet marketers who face several new kinds of problems as well as tremendous scope. Therefore, a Digital Marketing Course will provide a complete package for students as well as marketing professionals about several digital marketing channels, digital strategies, as well as other practices. It will help them to channelize and enhance digital marketing certification campaigns. Enthusiastic students who want to compete in the Google Marketing Online Challenges must complete the digital marketing course by Google.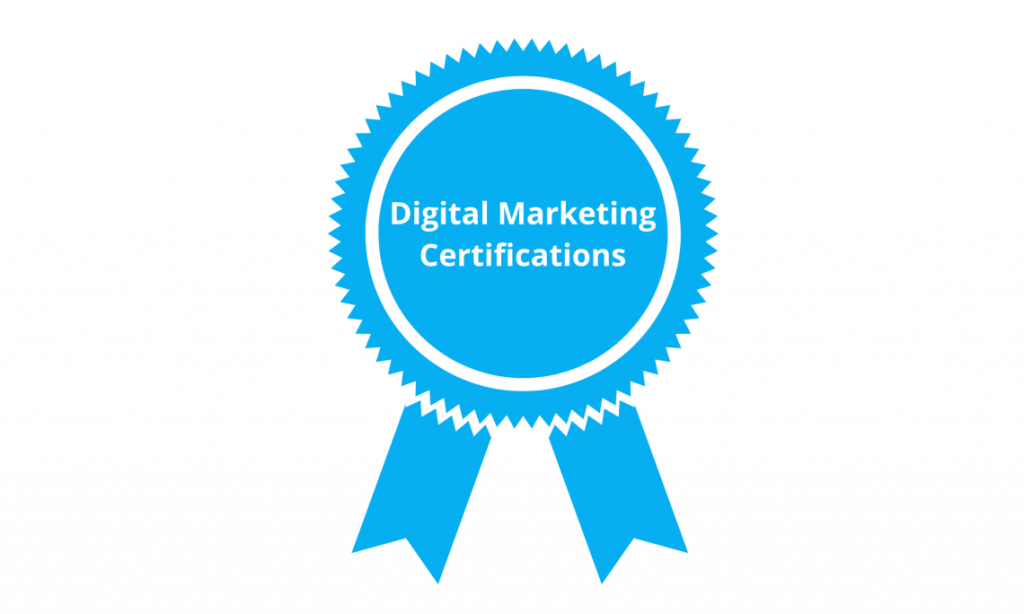 Therefore, in this content, we will provide you with the exact know-how of the Google Digital Marketing Course which will help you to embark into the new world of digital marketing.
Prerequisites for Digital Marketing Certification
It would be really perfect if you find some time out of your busy schedule before kick-starting your career in Google Digital Marketing Certification.
First of all, you need to ensure that you are signed in to the Google Account.

You must sign in to your Google Account with the main objective to access the Digital Marketing Course 

Before registering in the AdWords Certification exams, you need to make Google Partner Account, by following the given steps.

First, visit Google.com/partners.

After that, press Join-Google Partner.

Then, press the Join Now option.

Now, click on the checkbox to accept the terms of service.

Then, move to the option of Click Sign Up and after that, press "Search for your company to unlock additional benefits".

Now, search for GOMC and then choose the option integrated with the Google Online Marketing Challenge.

Then, press Certifications present at the left-hand menu. After that, press the See Exams button to kick start your online Google Digital Marketing Certification.

Different Types Of Google Certifications
Google provides you with several types of Google Certification Courses that are given below:
Google Digital Unlocked Course
It gives you a total overview of digital marketing dynamics.

Equipped with main concepts and strategic vocabulary.

It provides a wide range of topics ranging from SEO to social media platforms.

This is very helpful in starting your business online.
Therefore, this course will provide the students an entire overview of the digital marketing landscape and provides you with a brief insight into the required concepts and vocabularies included in the training modules. This platform is totally free and you just have to sign up to get started. Just finish the module by accessing the lessons. Moreover, you can also check your knowledge through tests.
AdWords Fundamental Course
Provides you with the advertisement priorities along with the clients' requirements and prospects.

Innovative target methods for getting the lead's attention who are searching for the services provided by the client.

Scope for choosing strategic keywords for the purpose of organizing campaigns.
The time you invest on the internet using Google Adwords is quite a lot. It is time to shift your focusing in implementing innovative techniques to catch hold of the target customers. The training module provided in the course will help provide you with the in-depth knowledge of Google Adwords. Google Ads is the most famous PPC advertising methodology across the world. Through this Ad Platform, you can create ads that are displayed on Google Search Engines as well as other Google Properties.
Search Advertising Course
Entire list for Search Ads (RLSA) introduction.

It matches different ad strategies under the opening organic leads.
Several Ads on the Google Search Engine will help the advertisers to connect with the most reliable person who has the time to use several relevant keyword records. This entire course under Google Digital Marketing Certification will help the students to build a credible knowledge of search engine optimizations.
Advertising Course
It helps in educating you to generate potential avenues for the deployment of several visual ads.
Moreover, this will help you to connect with people using most liked websites. Along with this training module placed under Google, Digital Marketing Certification covers all types of ads display. This is one of the best practices adopted for campaign administration.
Mobile Advertising Course
Helps in strategizing campaigns for the purpose of deployment on different mobile platforms.

There are several methods for cross-functional ad strategies which can easily be used in different smartphone platforms.

This module in the Google Digital Marketing Certification provides you with a platform for the significance of mobile advertising.
Video Advertising Course
Equipped to leverage several videos for the advertising media.

There are several strategies for generating compelling videos with a vigorous call to action.
A video is one of the most important means to establish a connection with the targeted customers. This training module will give you the significance of online videos, analysis of different campaigns etc. Moreover, the video promotion practices will help you to kick start the Video Advertising Exams.
Shopping Advertising Course
Equipped with several methods to build and administrate Google Merchant Center Account.

Contains methods to enhance the shopping campaign on Google.
Shopping Advertising will help you to add the images of the products, costs, brand name, etc. It acts like a mirror image to the customers when they start hunting for different items in Google. Also, this module includes creation, administration of Google Center Account, optimization of Shopping Campaigns, and also the planning strategy for Shopping Advertising Exam.
Analytics Course
It deals with powerful strategies for the optimum utilization of Google Analytics to get more leads.

Also provides a platform for the proper functioning of Analytics.

Several ways to link AdWords and Analytics to enhance your campaign.
The Analytics Google Digital Marketing Certification contains an entire review of Google Analytics. Therefore, it can be of tremendous benefit to you.
Google My Business Course
It provides you with Google My Business Tool for providing accurate information and revised version of Google Search and Maps.
Creating a Google My Business Page not only serves the purpose of Google Online Marketing Challenge but also involves sharing data with your business partners to boost up your online presence.
Hopefully, this blog will give you a proper insight into the Google Digital Marketing Certification course. Through this extensive digital marketing course, the enthusiastic digital marketers learn about the modern-day digital trends in an effective manner. Overall, its a hands-on training tool for young minds. It assists the marketers as well as business owners to crack the certification exam and become a certified digital marketer. Moreover, the trainers are properly trained with years of experience. Therefore, embark into the new world of digital marketing through this training certification. Also, you can refer the user manual for any further concerns or problems.
0 Comments