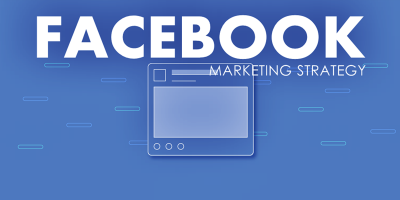 Facebook Marketing Strategy 2019: Useful Tips By Utilizing Facebook
2018 has been a banner year for Facebook as well as those brands who use this social media as their marketing platform. The major algorithm of Facebook changed in the early part of 2018 and removed over 5000 Ad Targeting options. As a result, many brands are still struggling to gain the attention of their target audience on Facebook. It was discouraging for those marketers who relied on Facebook for creating plans and advertisements. Thus, we have discussed the major modifications to be made to your Facebook Marketing Strategy 2019.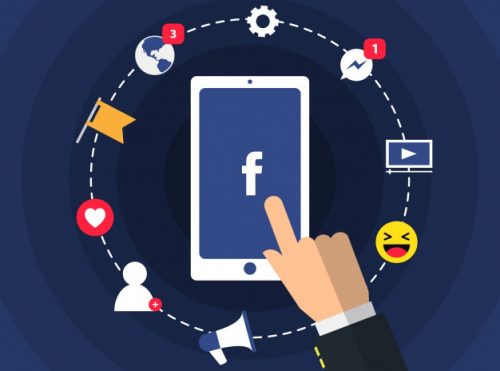 Tips for Successful Facebook Marketing Strategy 2019
The tips explained below will help you to develop the ultimate Facebook Marketing Strategy 2019.
Maintain a Balance Between Short Videos and Other Types of Contents
Do not separate your contents for short-form videos because consumers don't want short-form videos only. In 2016 and 2017, there was a drastic rise in the demand for short-form videos. But, consumers are still interested to have written contents beside these videos.
Moreover, some sites have lost millions of readers by replacing their contents with short-form videos. The consequences were devasting for those companies which put all their efforts into creating videos.
According to Facebook analytics, short-form videos were popular as statistics considered videos while determining the result. Hence, it's not a wise decision to replace your contents with short-form videos. Video is not the best way to earn customer engagement on Facebook.
Even one recent study shows that images and contents have outperformed videos on Facebook. Beside following Facebook data, use common sense to personally evaluate the outcome of your marketing efforts. Therefore, let short-form videos accompany your contents to traffic maximum traffic to your website.
Publish Frequently to Boost up your Facebook Engagement Rates
The overall engagement rate of many brands running Facebook pages has declined in late 2018. We have the strategy for you to increase the engagement rates of your Facebook page. If you are publishing 4 to 5 posts every day, then try to maintain this consistency.
Otherwise, there is going to be a significant drop in the engagement rate of your posts. It is ideal to publish 5 posts per day on the Facebook page of your brand. Only, ensure that your posts contain quality contents and focus on the needs of your target audience.
Publish Short Vertical Videos to Grab the Attention of your Viewers
Create videos that range from 30 to 120 seconds for your Facebook page. Make sure that your video does not exceed the limit of 2 minutes. More than 95% of Facebook users prefer to operate social media accounts from mobile devices.
In fact, they prefer mobile devices for viewing videos in a vertical format instead of a horizontal one.  It has been determined that brands using the vertical format in their advertising are regarded as more innovative. Therefore, you can also use a vertical format for creating videos for your Facebook Marketing Strategy 2019.
Take Advantage of Augmented Reality Tools
Augmented Reality tools are great for developing engaging advertisements on Facebook. Thus, instead of launching a separate application, use the AR tool for placing your ads in the Facebook feed. Many successful brands like Nike, Asus, Sephora, etc have started testing Augmented Reality for marketing.
Augmented Reality will open up golden opportunities for brands existing in the fashion industry especially. Thus, the prospects of a fashion brand will find out whether an article of clothing will suit them or not. Even non-fashion brands can also use these AR tools to incorporate their Facebooks advertisements.
Redirect Facebook Ads to the Most Engaged Viewers
It is a winning strategy that can have fruitful results for your Facebook Marketing Strategy 2019. To execute this strategy, create a contextual long-form video and post it on the newsfeed section. Then list those viewers who have watched the video for at least 2 to 3 minutes. After that, retarget the same video to the most engaged viewers along with a call to action.
Test the Result Before Spending Money on Promotion
Before posting your Facebook ad, test them through a tweet or blog post. If the ad gets a good response, then create a short video clip and post it on Facebook. If this video clip works, then expand it into something bigger in order to promote your brand.
Create a Brand Identity with an Iconic Video
Companies spend millions of dollars on commercials as people all over the world is watching. People pay so much of attention to these commercials during a video or game, that the actual price gets reduced. The same thing goes for Facebook advertisements as well.
Hence, put all your efforts in crafting these commercials so that it can play a massive role in how people visualize your brand. It will not only stimulate the sales turnover but will also build a strong brand at the same time.
Identify the Peak Time to Post your Advertisements
Try to analyze the time of the day when your audience is most active on Facebook. You can thereby post your brand at that particular time of the day to have maximum engagement. Furthermore, you will understand where to invest the majority of the resources of your company.
Create Audience Personas
The prospects you are trying to approach for your brand will be made up of different audience groups. So, your task is to break down the data to determine your different groups of audience. Then, it will be easier for you to study their taste and preference, the type of contents they find interesting, and so on.
You will gradually come to know who are the followers of your brand and what do they expect from you. Finally, you can build up the strategy tailor top their likings and dislikings. It is going to assist you in several aspects like marketing campaigns, content creation, targeting, positioning, and more.
This clear understanding will ensure a steady conversion against your company goals. Last but not least, analyze your competitors thoroughly and you will get answers to all your question.
Final Remarks
Now, we can conclude there are so many things to consider for your Facebook Marketing Strategy 2019. Besides the tips mentioned in this article, check the data from your 2018 Facebook audit. This data is key information to the behavior of your audience and the actions of your competitors. Therefore, you are going to develop a workable and goal driven Facebook Marketing Strategy 2019.
0 Comments