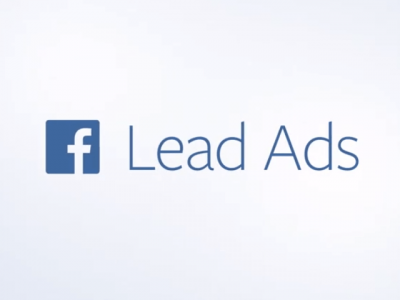 Learn About Facebook Lead Ads For E-Commerce And Take Your Business To The Next Level
Lead Ads are considered to be useful. However, this is the most underused ad objective by e-commerce business as well as the most useful online business in general. Getting surplus traffic to the website is considered to be a high priority for all the marketers. You want that traffic in order to turn the visitors into potential customers and thereby turning them into leads. But what will happen if you increase the leads without directing the traffic to your website? Using Facebook lead ads, you can culminate more leads for your business with the help of the most famous social media platforms. With more than 20 billion active users, Facebook helps you to plunge into a wide area of potential leads with intended messages. This post will give you everything which you must know about Facebook Lead Ads for E-Commerce, best practices that you must adapt as well as examples.
Testing a New Product or Service
Being a business owner, you should come up with ideas or features which you think can work. However, you are not quite sure. Through Facebook Lead Ads for E-Commerce, you can test your ideas with minimum speed. Let's take an example. A person was thinking about beginning a wine subscription business in his locality.
However, instead of creating an attractive website, he just ran simple Lead Ad to inculcate email id in order to query the demand of his product. He gathered over 50 leads and four people readily agreed to sign up after receiving the first email. Using this information, they have planned to take things to the next level and create their own website. Therefore, Facebook Lead Ads for E-Commerce are very much useful for testing the products or services.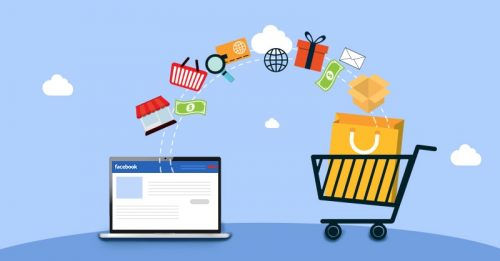 Dispense Discount Codes
There are many e-commerce websites will provide discount codes on their websites directly which is basically a well-to-do strategy. However, there are some debacles. If on an average five customers visits your online store, then it is obvious that some of them won't choose your business and forgot about you while browsing other websites.
Henceforth, you will end up on the losing side. Therefore, to grab their attention, the best possible way is to supply discount code through the Facebook Lead Ads for E-Commerce.
After obtaining their email address, you can send emails on a weekly basis in order to imbibe the essence of the brand value in their mind.
Improve Lookalike Audiences
Lookalike audiences is a sturdy tool in order to get people residing in the upper level of the hierarchy structure. But for those businesses with old customer lists or B2B-heavy databases, you'll get a match which is less than 50% of your audience from the database.
If this is an annoying problem you encounter, then in order to further enhance your lookalike audiences, you need to move ahead and obtain leads from people who spend maximum time on your site. Therefore, if you combine this tip along with a discount code, you can easily minimize the ad costs because of sharper lookalike audiences.
If you wish to connect directly to your Lead Ads leads using CRM/ESP as well as auto-sync email list-based custom audiences along with a list in your ESP, there are some tools that can refrain you from constantly exporting and uploading of CSV files. You can easily do this using Facebook Lead Ads for E-Commerce.
Pre-Sale Tool
When you are selling high-quality products, you should spend more time researching and thinking. Consumers will gladly buy branded t-shirts they saw on Facebook. However, they will talk to their family and relatives. Also, they will talk with their bank manager when they decide to buy an expensive car.
Time is vital in order to convert high-ticket items. Therefore, you can use Facebook Lead Ads for E-Commerce present at the upper-most part of the hierarchy level. Once they look for a free demo, report, consultation, as well as product information pack, you can move ahead incorporating layers with the help of email marketing or telemarketing in order to get the stones rolling.
The main motive here is to cultivate the prospect and to attain a particular state where you have the provision to launch your high-ticket products. It all starts with grabbing their email address, home address or telephone number which is very easy to perform with the help of lead form.
Selling in an Old-Fashioned Style
Omni-channel shopping is the latest trend when it comes to displaying your business name using Facebook Lead Ads for E-Commerce. Some consumers look for options in order to view your products online as well as buy in-store. Else, you can view and test a product in-store but it should be delivered to the doorstep.
Did you ever sell SaaS or have brick as well as mortar store in order to supplement your e-commerce website?
You need to give consumers the option to book for a demo using Facebook Lead Ads for E-Commerce. It can be done if you ask them about their availability. Also, whether they like to receive calls or not. Or else, whether they wish to visit the store for a demo of that specific product.
Run a Contest
Before the advent of the Facebook Lead Ads for E-Commerce, you need to run a contest on Facebook which is very much difficult. You should pay to use a third party plugin. Else, you need to make an attractive landing page which is mobile-responsive and is not enriched with media.
With the Facebook Lead Ads for E-Commerce, you can directly ask questions using the form. The barrier of the entry is lowered because users don't want to leave Facebook or provide personal details. Please take into account that you need to incorporate an extra section to the privacy policy. This tells you how the contest works while running the contest.
Moreover, check the local law within your province since you may require a valid license if the contest is a lottery.
Channelize your Business Through Facebook Lead Ads
Lead Ads can do more than just enhancing your email. Through Facebook Lead Ads for E-Commerce, you can build stronger lookalike audiences. Moreover, you can also get prospects when you retrace back to your website.
Also, you can use this as a marketing weapon in order to pre-sell a new product. Moreover, you can arrange a free demo session of your product or service in order to kick-start. Henceforth, go through this informative user guide and optimize your business through Lead ads.
0 Comments