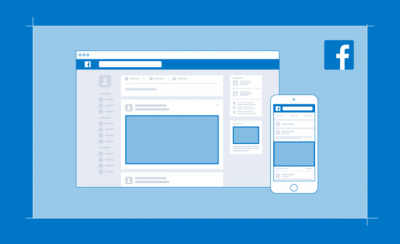 Facebook Ads Size: Utilize The Best Of Social Media Marketing
There's a saying, everyone is a marketer with the right tool. Well, if you see how Social Media Marketing works, you will understand the importance of this saying. Digital Marketing opened many gates. And, the companies who realized the perks of Globalization, achieved success. Now, if you consider Social Media Marketing, it is incomplete without Facebook ads. And, to do it right, what matters the most is Facebook Ads size.
You might wonder why am I suddenly putting so much emphasis on the size of the ad. Let's imagine you have a great product. And, you came up with the best idea for advertising it. You did everything right, SEO, the content of the ad, and all. But, the ad won't be much fruitful if the size is not right.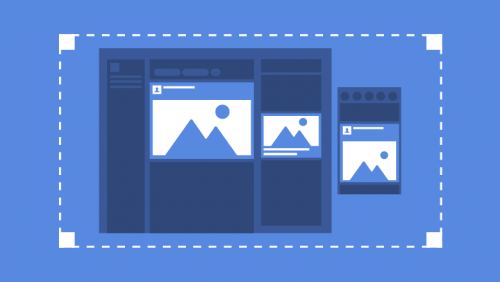 Now, you might be thinking about why the size matter. Think, will you see an ad if it is too long? The answer is no. Balancing the content of the ad is necessary. You must make sure to create an ad that has a strong message and is neither too long nor too short. Challenging right?
That's why I am here to help. Let's check out how to optimize Facebook Ads size and sharpen your marketing strategy.
Facebooks Ads: What and Why
Facebook ads are basically those advertisements which you see while scrolling your feed. These ads target a particular cluster of population. Most of the times, these clusters are found on the basis of geographical location, demographic details, interests, likes, and other profile information.
For example, you like Marvels. When a new movie of Marvels comes, you are more likely to see products related to that. Let's say a Marvel t-shirt or coffee mug, or even some jewellery related to it. Do you think every person gets the same ads? Well no.
A person who likes American comics is more likely to see products related to it. While the one who likes Japanese anime will see stuff related to that. It takes into account what pages and posts you like, which posts you share, where you are from, at what time you stay online and much more. The algorithm works in that way.
Now, if you are thinking about how these ads can benefit you, then delve deep.
How Facebook Ads Benefit your Business
In the 21st Century, if you are going to spend money on Social Media Marketing, then nothing is better than Facebook Ads. Almost every person, irrespective of their gender and age, has a Facebook account, and that's the reason why the chances of your product or services getting viewed increases with Facebook Ads. Now, there are several types of ads. For example, Photo ads, Video ads, Carousel ads, Slideshow ads, Collection ads, Lead ads, etc.
Now, these ads can help in the growth of your business. They can contribute to increasing brand awareness by reaching to a specific audience. This can further help in lead generation in the future. Also, a catchy ad can turn a follower in a potential customer.
The psychology behind it is simple. The more a thing flashes in front of a person's eyes, the more he or she will want to own it. So, all you have to do is come up with the proper ad. And that's where the importance of Facebook Ads size comes in.
Facebook Ads Size: Ways of Optimizing the Ad
If the size of the ad is not appropriate, then either your potential customers will ignore them or they will get bored till you reach the main point. So, the ad can neither be too short not too long. So, the question is what will be the appropriate size.
In short, you must make sure the content is to the point. In case of a photo ad, highlight the main message using a different font. Put other relevant specifications at a side. Also, the font size must be shorter than the size of the main message or the product. Highlight your brand's name properly.
Now, in case of a video ad, make sure the content is not too long. A 30 to 120 secs video is the most appropriate. Most of the times, in less than 30 secs you can't portray your message. And, if the ad is of more than 120 secs, people tend to lose interest.
If you are using a slideshow, then reach the focus point in 4 to 6 slides. Most people won't scroll after 7-8 slides. Now, these are Facebook Ads size in terms of the length. If we go into technicalities, then the scenario is different. Let's take a look.
Single Photo Ads
Preferable Size: 1200 x 628 pixels
Optimized Ratio: 1.91:1
Text Size: 90 Characters
Headline: 25-30 Characters
Link Description: 30 Characters
However, these are the basics. If you are going to promote your page's objectives, then go for 1200 x 444 pixels. And, the ratio should be 8:3. On the other hand, for increasing app engagement, go with 16:9 ratio.
Single Video Ads
Video ads are much different than photo ads. The format should be .MOV or .MP4. And, the optimized aspect ratio is 16:9 with 720p resolution. Try to keep the file size within 2.5GB. The thumbnail image should be 1200 x 675 pixels with 16:9 ratio. Also, keep the caption within 2200 characters.
Slideshow Ads
Size of the Image: 1280 x 720 pixels
Preferable Ratio of Images: 16:9, 1;1 or 2:3 (keep the ratio consistent for all the images)
Image Format: .MOV or .MP4
Canvas Ads
Firstly, keep the text within 90 characters and headline within 45 characters. Description should be within 30 characters. Further, 1200 x 628 pixels and 1.9:1 ratio is appropriate for images. Additionally, the video should be .MOV or .MP4 format and 16:9 or 1:1 ratio.
Carousel Ads
Carousel ads allow the creator to combine all other types of ads. You can use up to 10 images in a slideshow or a video. And, the best part is you can link each image that will lead to different landing pages.
Images
Size: 1080 x 1080 pixels
Ratio: 1:1 (square images)
Videos
Format: .MOV or .MP4
Ratio: 1:1
Resolution: 720p
Size: 2.3GB
Thumbnail: 1080 x 1080 pixels, 1:1 ratio
Copy
Text: 90 characters
Headline: 40 characters
Description: 20 characters
Facebook Ads Size: Wrapping up
Now, that will be all. Hence, start your venture with Facebook. Moreover, utilize the best of this social media. And, your campaign will surely be a success. Also, head over to Facebook Ads Manager to seek further clarification regarding Facebook Ads size.
0 Comments