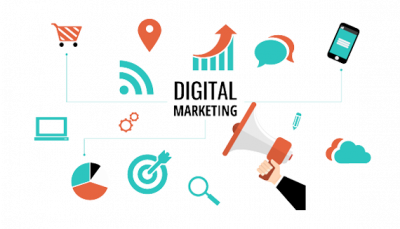 Digital Marketing Strategy: The Ultimate Guide to Develop your Business
The technological developments changed everything in a sweep. The birth of smartphones and tablets triggered further human demands. With time increases human interests which, in turn, calls for adaptability in every field. Ease of everything and getting all updates just from a single device is what our commands were. And hence, now, everything you order or purchase, or even view, is on your device. And this necessarily encompasses the business realm primarily. Online marketing, in such a time, is highly convenient besides being an essential aspect to survive tough competition. Hence, a constant update even with the latest business strategies (digital marketing strategy) is essential to tackle obstacles and continue thriving in the marketing domain.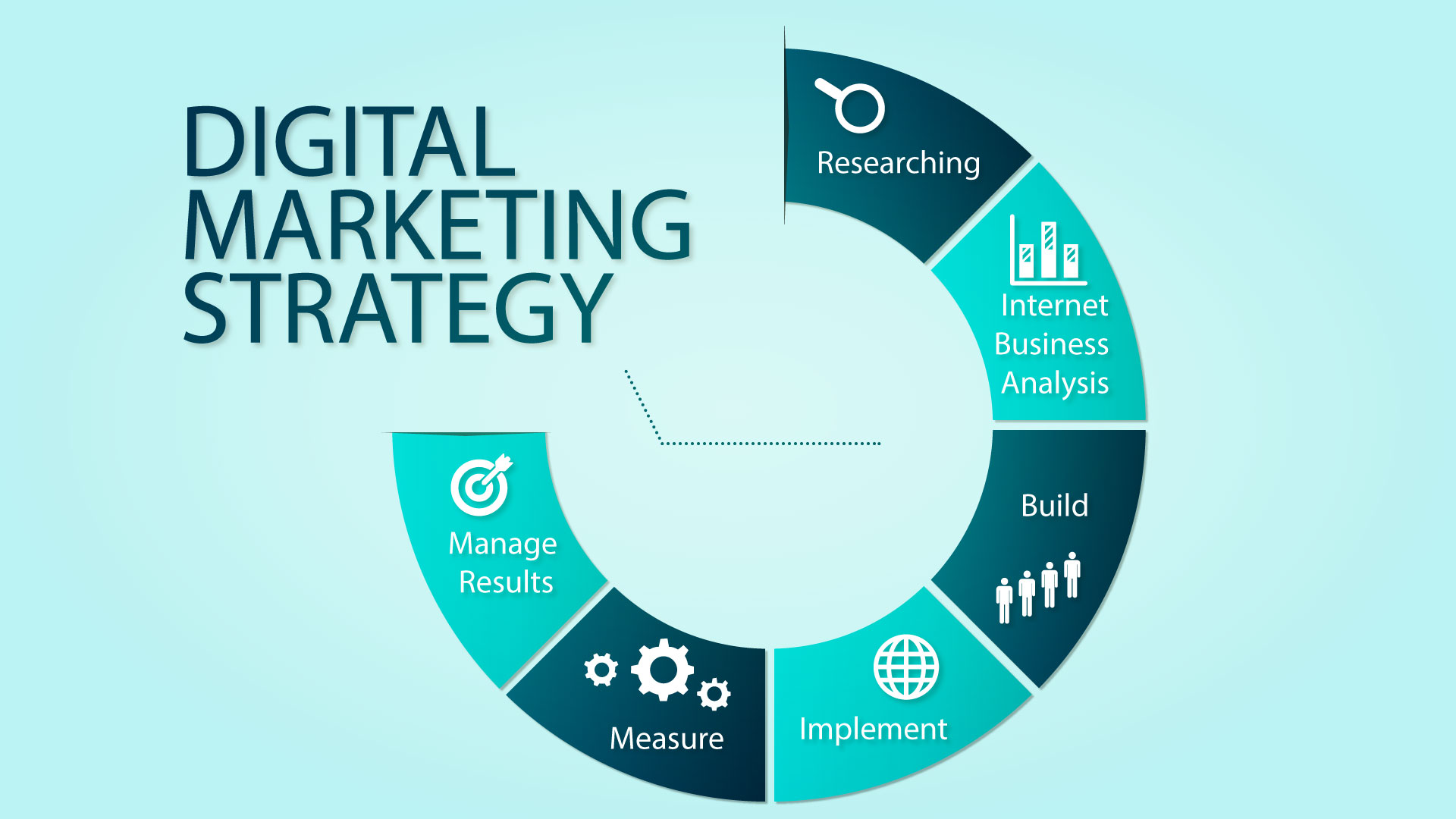 Digital Marketing Strategy: What is it?
A digital marketing strategy is basically a series of operations that assist you to accomplish the objectives of your organization via handpicked e-marketing channels. And such channels involve paid, owned and earned media. This also has the capability to support a standard campaign in a particular business line. Building brands, promotion of products as well as engaging your customers, are all major and essential functions of digital marketing. Your products and services spread throughout the internet, a crucial source of media facilitation, which directly affects your business sales. Thus, this integrates processes, people and technology.
A 'strategy' is the tactic of operation to achieve a planned objective or goal. For instance, your all-embracing objective can be to produce 20% more leads this year through your website than what you generated last year. Marketing strategies of various organizations depend on their scale of business. This may employ multiple digital tactics each with separate goals.
Why do you Require Unique Digital Marketing Strategies?
Nowadays every business requires a digital metamorphosis from the traditional ways of marketing. This makes the company updated and therefore competent and active in the realm of business and money! Such effective digital marketing strategies make your brand's promotional tactics easier which hints at a successful interest propagation. We discussed the importance of digital marketing strategies briefly for you to recognize the significance and therefore to apply it into your business as well.
Provides Proper Direction
In this time, if any organization does not update their tactics to reach the audience and facilitate promotional activities, then it becomes problematic for it to thrive. And since people know less about you, you tend to be directionless.
You get to Know your Audience
The suitable promotional operation that digital marketing strategy render, helps you to know your audience. This also assists you in fetching the target customers' attention. A proper buyer persona automatically hooks your audience and they become consistent customers.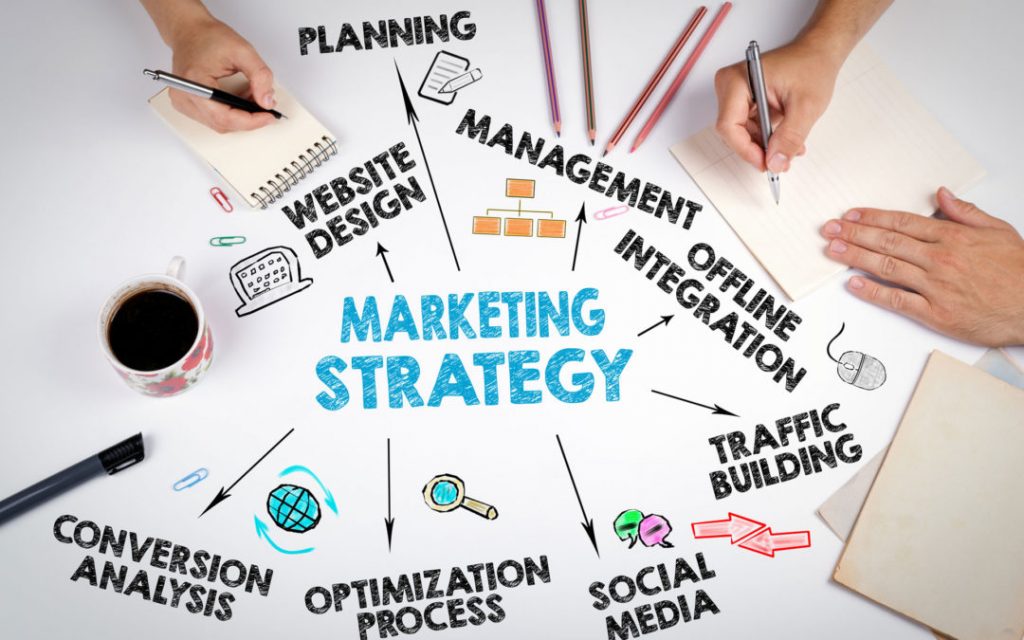 What forms an Impressive Digital Marketing Strategy?
There are many aspects which make a great digital marketing tactic. Read the underlying elements which are key at performing the best e-marketing. You can reach the target audience and customers if you maintain consistency in adhering to certain essential aspects. Without much ado, let us begin the discussion regarding the best digital marketing strategies.
Prior to creating your plans or goals, you require to learn the marketing body at the receiving end. That is, the public you'll be selling or marketing to. You must consider similar questions which assist you in attaining your objective quite appropriately. Note certain points like the preferred procedure or channel of interaction and their interests. You can build a buyer persona by researching, interviewing and surveying business' target audience. Also, it is essential to make sure that the information must be extracts of authentic data or else, it can hurt your organizational sales and objectives since incorrect data opens wrong directions. Your research pool must involve different customers, people outside your circle or contacts, and prospects which align with the desired target audience with full synergy.
Frame the goals and then emphasize the objectives. Once established, employ the tools, if any, needed for the accomplishment of the task. The tools may be marketing automation programs or social listening applications. Whatever your goal is, you must know the procedure to weigh and measure it. Also, make sure you possess the ability to measure it. Yes, the procedure for it may vary for different businesses which highly depends on their goals. And the metrics will assist you in the future to help you adjust.
Note the type of media you possess. That is, whether it is paid, earned or owned. Considering the media types matter to achieve the organizational goals.
Owned media indicates the digital assets which your company owns. Now, this can be a website, blog content or social media profiles. Such channels are the things that your business has entire power over. This includes few of your off-site contents but isn't hosted.
Earned media is the exposure that you earn via word-of-mouth. Now, whether you've deployed that content on different websites, or work that you are doing or the customer experience that you delivered, the earned media is the identification that you receive as a consequence. By receiving press mentions and positive reviews, you can earn media.
Paid media is, clearly, self-explanatory. This refers to the channel or vehicle that you invest money in to fetch the awareness of your buyers in order to build a buyer persona. Now, this involves Google AdWords, native advertising, paid social media posts etc. And for your organization's visibility, you pay directly.
Accumulate what you possess and then isolate each asset in a spreadsheet for drawing a clear idea of your existing owned, paid as well as earned media. Your brand's digital marketing strategy may incorporate components of all three channels. Your objectives can be achieved by all these aspects working together in a proper fashion.
Now, this indicates existing pieces that one can reuse or even retweak. Depending on the kind of audience you grasp, their preferences and taste, your writing or content can be blog posts, videos, infographics, or various other types of content that your audience enjoys. Make a plan of creating content in such a method that is essential to assist you to hit the desired goal. And this includes you to feed your content section with important categories. Also, you must provide sufficient attention to the format, title, and promotional channels.
Audit and Plan out your Earned Media Campaigns
Assessing your earlier earned media against the existing goals can assist you in getting an idea about the area of concentration of your time. Emphasize the traffic and leads that originate from the most to the least effective. The plan is to form an idea of the way earned media assists you in attaining the goals.
Audit and Plan out your Paid Media Campaigns
Here, you require to examine your current paid media throughout every platform. This helps you in figuring out how to reach and attain your current objectives. Refine your approach and aim to invest in the ones that promise to bring the desired results.
The above-mentioned strategies are highly essential for e-marketing and promoting your brand's information and services digitally.
0 Comments