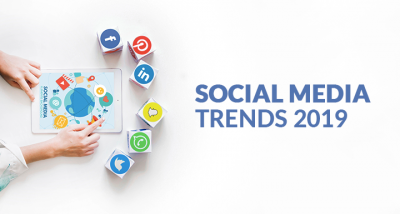 Best Social Media Trends 2019 To Gain More Followers For Your Business Ventures
You come across various new products every year, which companies launch in order to keep up with the latest trends. The same concept follows for the marketers and businesspersons, who wants to improve their brand's popularity consistently. If you are already aware of the importance of digital marketing, you will know how fast social media is evolving as well. Most importantly, it is providing a neutral platform for everyone to showcase their talents, brands or any other business venture. So, if you have a business or brand and using social media to make it popular, keep reading this article. Here, you will come to learn about a few latest social media trends 2019, which can transform your business. Also, for those who are considering social media practices and trends for their next venture, you can go through this article to know more about it.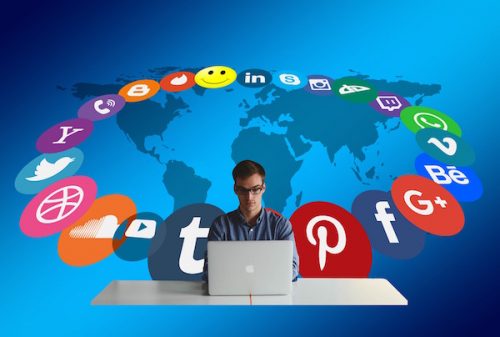 Why Social Media Trends 2019 is Necessary and How it Can be Used for Businesses?
Before checking out the social media trends 2019, you must be aware of how it works. Only then, you can gain some clarity on the overall purpose behind promoting any brand or business on social media.
So, let's discuss a few important points regarding social media marketing for businesses.
Contribution of Social Media Platform
There are several key benefits of social media and its influence on people, places, and product nowadays. It has the ability to create both positive and negative influence regarding the economy, social and global changes, business, politics, sports, technology and much more. So, as each one of these domains are changing at a rapid rate, social media is also transforming along with it.
Now, if you are planning to launch a new product or business, you need to have audiences or buyers for it. So, nothing can be more effective and accessible than utilizing free and paid resources from social media channels. It will not only offer huge traffic for your online business or website but can help in generating significant revenues.
Social media marketing also offers various tools and features to grab your visitor's attention and engage them online. There are facilities like filling up contact forms to know more about your services and initiate business. You can also make use of chatbots to chat with your customers directly and know about their requirements.
If you pay attention to your social media account and make it presentable as per the digital marketing standards, it can be useful. A majority of online users prefer to order products or services from brands, who are already popular on social media platforms.
This platform also provides the latest updates regarding the social media trends 2019, which you can use for your brand. By learning about the ongoing trends, you can apply the same concepts and make your business more popular.
Which Social Media Trends 2019 is Currently Preferred by the Marketers?
The following information will cover few practices under social media trends 2019. If you want to make your business popular and successful across the globe, check out the details below.
Trend 1: Focus on Building Trust Across Social Media Channels
It's not always the quality of service that can attract potential buyers but, you need to build a trust-based relationship with them as well. So, when it comes to engaging customers on your business' website or any social media platform, trust matters the most.
Instead of being an advertiser all the time, you can approach the audience with trustful ways. This year, you can connect with your audience by organizing any online or social events to promote your brand. Customers will be more appreciative towards your humanitarian ways rather than bombarding their screens with continuous ads and popup messages.
Trend 2: Introduce your Business and Post Content as Storytelling
If you want people to talk about your brand and take your business seriously, you need to share authentic content. Most of the online users are looking for real and quality content and want to know about the actual deals.
So, along with your sharing exclusive materials about your brand, you can also share life experiences. As an owner, you can post details about your struggles, life's goals, and business achievements. Your journey can influence budding entrepreneurs and get inspiration from your stories on social media.
You can utilize Facebook, Instagram, Twitter, and similar social media platforms to post real-life events. This is indeed one of the most popular social media trends 2019, which can give more followers for your brand.
Trend 3: Define your Brand and Business' Goal Creatively
Nowadays, ordering online has not only become a trend but, it has also become a necessity for most of the users. The reason is the lack of spare time to invest in shopping in retail stores or invest enough moment to research on things.
Hence, whenever you want to target this group of audience, you need to be very specific about your brand. Along with this, it is also important to present narrative information about the product. Therefore, you can utilize the platform of social media to say a lot about your business.
However, you will have to take a more creative approach to present the details by including videos or compelling content to engage viewers. In case you are launching a unique business that no other company deals with, making use of social media trends 2019 can be a great choice.
By following the trend, you can clearly set your business goals in front of your audience and introduce as a pioneer. Doing so will add more value to your brand and inspire others to gain insights from your company as well.
Trend 4: Invest in Personal Branding by Giving your Brand a Face
When it comes to following up with the latest social media trends, you must focus more on personal branding. If your brand is launched all over the world by a human ambassador, it can boost trust factors with the audience. People always connect with brands, which has a human element in them.
Hence, instead of just promoting your business using pictures, posts, and videos, you can think about humanizing it. If you don't want to give a face at this moment, you can do it using webinars, podcasts, and blogging.
Trend 5: Be an Active Participant on Chatbots and Messengers
One of the hottest social media trends 2019 is the concept of chatbots to outreach your business on various digital platforms. According to many leading marketing experts, users nowadays connect with brands that are using Messenger and chatbots.
So, you can promote your business on any of the social media channels and make use of these trending features. This will keep your customers engaged and satisfied along with a direct opportunity to connect with them.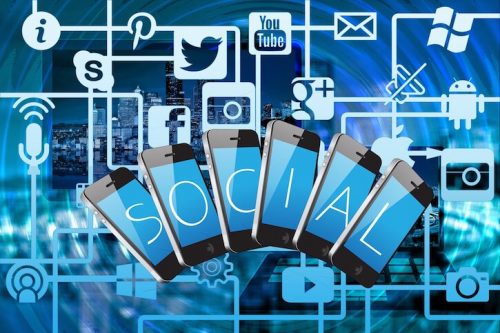 Trend 6: Create a Responsive Website to Reach Smartphone Users
Furthermore, you can also follow the trend of developing a mobile based website and content for this group of consumers. Hence, you can invest in building a responsive business site and engage mobile audiences as well.
So, this article has discussed a few practices in the social media trends 2019, which can yield fruitful results for any business. To know more about these trends, you can get in touch with a social media professional.
0 Comments