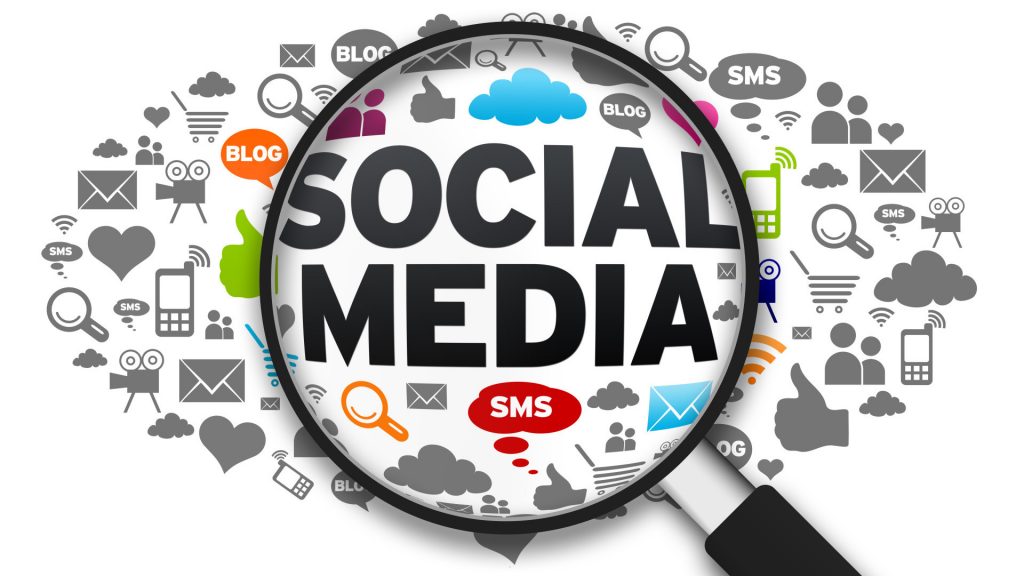 Get to know the Best Social Media Marketing Strategy with examples
When it comes to achieving the goals of your business, then there is no better way than getting things on a document. But most of the time, the marketers just tumble into different projects instead of planning it out in an appropriate way. It should always be done in order to get there where you want to take your brand. You will improve the results of the goals that you have set with the help of this documented strategy. In this article, you are going to get a complete brief about the social media marketing strategy with examples to expand your business globally. You can plan your strategy by making the most efficient use of the time you have in this process.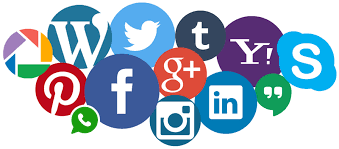 What are the tools that you need in the Entire Process of Social Media Marketing Strategy?
There are so many things to take care of while going to make the most important strategies in social media. Hence, before you jump into planning, you need to know some important aspects of this. In order to get into the best Social Media Marketing strategy with examples, you need the best tools to equip yourself with. If you are wondering about these tools that you need in this process, then you can get to know them by going through the following section.
Social Media Content Calendar
In the process of making a strategy, this tool will help a lot to organize different things according to the plan. You can plan your strategy on one central calendar and then, execute it for your business goals. It is so convenient to see all the posts that you have made on the social media with the projects you have. You can use different spreadsheet-based calendar template as the central social media content calendar in your strategy.
Curation Tool
With the help of such a tool, you can easily curate the content on the calendar and fill up the gaps as well. There are different extensions or add-ons are available to help you utilize this tool.
Google Analytics
Collecting data from different social media platforms is another important fact of your social media strategy. If you are in search of the best Social Media Marketing strategy with examples, then Google Analytics can help you a lot. It can assemble data on your social media about the inbound traffic in case you want to find the target audience of your business.
In-App Analytics
This is also another aspect of the strategy that you want to follow in different social networking sites. Each of the top social media networks comes with some powerful analytics tool to increase your brand awareness.
Nonetheless, these are the basic tools that you need to follow the strategies that you might have chalked out in your social media marketing plan. They help a lot in the influencer marketing to drive as many customers as possible.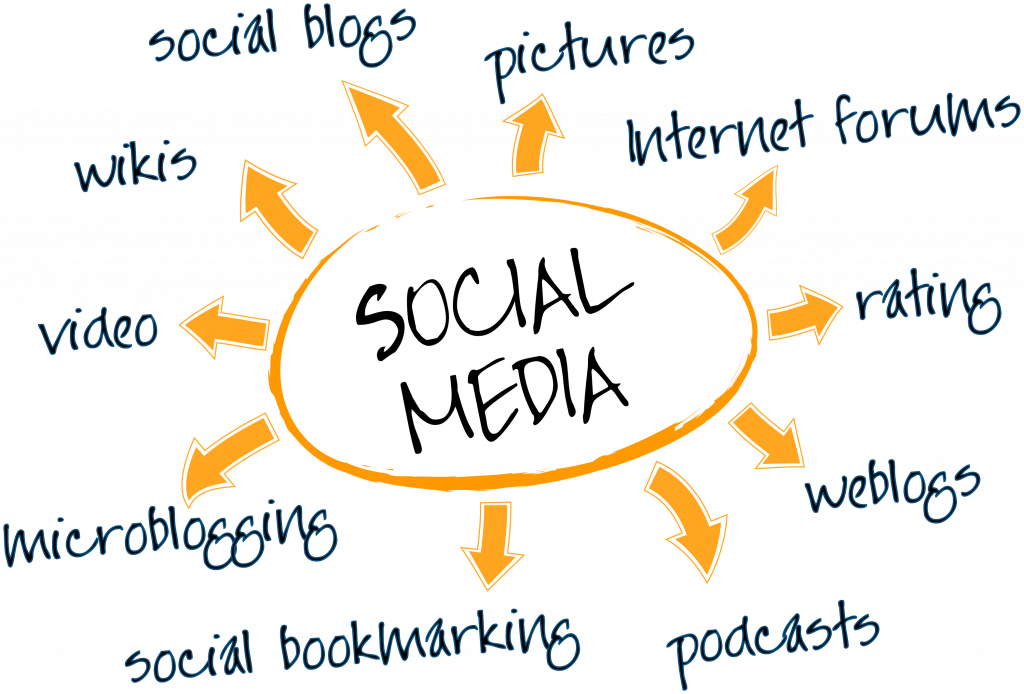 Steps to follow for the Best Social Media Marketing Strategy with examples
There are numerous social channels that can help you to excel and to draw more people also. In this process, there are a few steps that you need to follow as mentioned in the section below.
Step # 1 – Discover where the target audience is spending their time
In the entire procedure of offering the best customer service, you have to be on the same network as your target audience. If you are launching contents at those social channels where the audience is no actually active, then it cannot be so efficient to bring the customers on your web portal. You need the social media posts to be on those networks where people spend most of their spare time. In order to do so, you can make a list of the top three or five social media platforms to reach your target audience.
Step # 2 – Research for finding the followers of your contenders
If you need the best Social Media Marketing strategy with examples, then this step is a step that you must follow. Remember, your competitors are also after the same audience as you are on these social networking sites. In the same domain, you can choose five to ten contenders and after that, go through their channels. Write down the numbers of followers they have in each social media platform. With its help, you can easily understand the best network where the target audience might be most active.
Step # 3 – Competition Analysis
You can always make a report of the activity of your customers on these sites. With the help of this method, you cannot only make that report but also monitor the engagement of people on the competitor's social channel. In this process, you should figure out the types of content that will work to draw their attention. You can also analyze it through the types of media they are using on their channels. Check for the types of messages that can bring in more people on these platforms. To do so, you can check if they are some sort of motivational quotes, brand slogans or just simple questions and answers.
Step # 4 – Make An Experiment With Paid Promotion
This step is also another important one that can help you drive people to your blog post. With high-quality content, you should be able to fetch more people's attention to your organization. At the initial step of this process, you can go ahead with the paid promotion on the channels. All of the social networks offer advanced targetting with the paid promotion as it's a part of their social media management. Through such case studies, you can strategically create contents that are best suited to your goals. You can test whether the right audience is visiting on your landing page from the social site. With its help, you are making the optimum Social Media Marketing for your brand and easily reach out to a massive amount of people.
Step # 5 – Analyze Your Social Media Demographics
When you are creating a Social Media Marketing strategy for whatever business you have, you should check for the demographics. Several social networks may attract different types of demographics to give you a report about it. You can analyze the target clients who are still a part of this demographic that you got from the social site. According to the requirement of each social networking site, you can optimize your site content.
Step # 6 – What Are The Sections Of Expertise In Your Business?
Capitalizing on the strength on these social channels is the most essential part to behold in the social media marketing. In the case of the best Social Media Marketing strategy, it appears to do the homework in the right way before stepping in. Your content marketing is always focused on the requirements of your target audience. The content you have posted will reflect as the social media strategy template in this process. You can write down what your brand is all about and it has to be in one sentence. After that, you can break it into different other topics of concern as a marketing strategy.
Step # 7 – Comprehend The Reason Why People Will follow You On Social Media
Among the various steps, this one is a crucial one because it will decide the interest of people on your brand. You can create different survey links and ask your target audience about the services you are offering them. You can even directly ask them why they follow you on your social media channels. There are some free tools available to create such surveys and inform you about the reason. You always have to take care that the content you have on your Social Media account is targetting the intersection of your brand.
Step # 8 – Find The Content Creation Strengths
Content is the key to expand your reach as an important step of the social media marketing strategy with examples for your brand. Youtube is a great platform where you can upload the videos you have made for your business. However, there are some important points that can make your content rich and powerful. You need to take care of all the natural strengths that the audience needs in your content.
Step # 9 – Plan Your Imagery
When it comes to social networks, there is one thing that is common in all of them and that is the image. These networks are heavily-driven by various images and thus you need them in most of the contents you are sharing. With proper planning of imagery, you can conveniently draw more people on it. This comes at the basic level when you are searching for a Social Media Marketing strategy with examples for the brand you want to take to a wide band of customers. In case you are facing trouble in visualizing such a plan for your business, you can contact some professionals in this field.
Step # 10 – Plan Your Social Campaigns
Whenever you are in the way of creating a Social Media Marketing strategy, you should always plan for the campaigns. It should always be planned in your editorial calendar as already discussed on the above section of this article. If there is an event that you are about to organize, you can make such campaigns to inform the audience. You can also inform the users about different types of promotions and holidays of your organization.
Nevertheless, these are the steps that you can follow while searching for the best Social Media Marketing strategy with examples. By following these steps, you can easily reach out to the maximum number of people on social media. It always becomes important in marketizing your products and services through the social media platform.
0 Comments