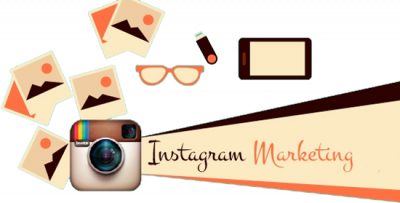 Best Instagram Marketing Services In 2019| List Of Tools For Marketing Your Business On Instagram
Initially, Instagram came into the picture for sharing instant images and videos with others across the globe. It is known as one of the popular social media platforms with above one billion users on a monthly basis. If you compare the active users on a daily basis, it is nearly half a billion in numbers. As Instagram is accessed by a majority of people across the globe, it is suitable for marketing businesses. However, for making the most of this platform, you need to utilize suitable tools to market your business. So, if you are thinking about Instagram for promoting and marketing your products or services, go through this article. Here, you find the list of best Instagram marketing services to consider for your business in 2019. So, let's begin the discussion on how marketing trends of Instagram can benefit your business.
Why Instagram Marketing Trends are Gaining Popularity in Businesses?
Before getting much deeper into the Instagram marketing services to be aware in the year 2019, you should know its underlying purpose. So, the following points can help you understand the major purposes behind Instagram marketing trends for your brand.
Shopping and Product Tagging
If you go through the Instagram marketing trends, it has included new shopping features for the users. The purpose behind these features is to offer a platform similar to e-commerce sites for marketers. Hence, you can easily market your products or services on Instagram and use your account for generating sales. With Instagram marketing services, you can utilize the product tagging feature after adding your product's link or image. You can also provide links to your shopping or business website and encourage Instagram users to access them.
Nano-Influencers for Marketing
Instagram make use of influencer marketing in order to fetch in potential customers for any business. Hence, you will be provided with nano-influencers along with Instagram marketing services to make your business look reliable online.
Attract Users With Authentic Profiles
Instagram marketing gives huge importance to the authenticity of any information it provides on the site. This is the reason why authentic brands can be easily marketed on the platform without any digital polishing. Hence, you can attract more genuine customers for your business by using services for Instagram marketing.  
Micro-brand Marketing
Instagram marketing tool can ensure that your products appear in front of those who are looking for it. This is an exclusive feature for sellers to reach out to genuine clients and potential customers.
List of Best Instagram Marketing Services in 2019 to Consider for Your Business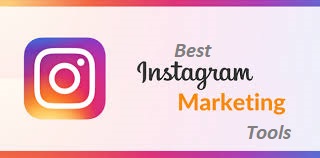 If you are impressed with the features and benefits of Instagram marketing services, you can utilize these tools to market your business. So, let's discuss some of the best Instagram marketing tools for businesses in the following points.
Hootsuite
If you select the marketing service from Hootsuite, it offers both free and paid membership packages to the users. This Instagram marketing tool is quite effective in analyzing, scheduling and publishing online posts. It can also generate push notification for you to remind regarding scheduled posts on Instagram. If you choose its paid package, it will require only $19 investment on a monthly basis. Also, if you become a subscriber for Instagram's Business Plan, it will allow posts to publish automatically.   
Canva
If you are looking for a tool that not only offers Instagram marketing services but, creates visual content for your posts, Canva can be a great pick. Using Canva, you can create attractive images for the posts as well as Instagram feeds. You can choose this free app for creating multiple image layouts for your posts. It will allow you to add outstanding graphics for your business to attract more followers on your page.
Buffer
A buffer is one of the time-saving Instagram marketing services and it can manage your account efficiently. This tool is popular among users on leading social media platforms like Facebook and Twitter. However, you can still utilize Buffer for scheduling and planning your posts on Instagram on a regular basis. If you want to use this marketing tool, it is available both as a free and paid version. Its minimum monthly membership plan starts from $10 and it also offers performance evaluation for post's content. Whenever you create any post on Buffer, the tool allows automatic posting to your Instagram account. However, currently, this automatic feature is applicable to users who are using Buffer's Business Accounts.
Iconosquare
Iconosquare offers an in-depth analysis of your posted content on Instagram and provides useful information regarding the followers. This tool can extract your follower's likes, preferences, and locations for business purpose. Hence, by getting this program, you can identify your potential customers from the list of followers and market your products. You can also make use of its analytics to compare your business's growth with your competitors. Iconosquare offers tools to analyze your active position in the market and make the necessary improvements. For subscribing to the marketing services, you need to pay between $29 to $59 on a monthly basis.
Later
The Instagram marketing services from Later helps the users to schedule their posts on the desktop, website and mobile devices. Initially, it became popular as Latergramme and included many features to prepare marketing campaigns for businesses. It is a platform that allows marketers to explore #hashtags and share user-generated content with their followers. Before publishing the Instagram posts, Later enables the users to preview their content to make the necessary changes. You can also learn how your posts will be seen by your followers for better understanding and analysis. Even though Later's marketing service is free for customers, you can still subscribe to its monthly packages. It's premium membership package starts from $9 per month.
There are many other tools you can consider while selecting the best Instagram marketing services for your business. In this article, you came to know about a few names along with its features and paid package details. For more updates on Instagram marketing tools, you can get in touch with a digital marketing expert.
0 Comments