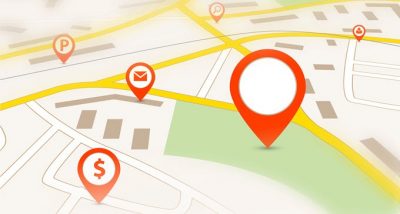 Benefits Of Google Maps Marketing To Attract Buyers For Your Business And Make It Profitable
With the help of Google Maps Marketing, many businesses are making huge progress by utilizing various functionalities of this app. It can offer many customized features to boost the online visibility of your company. Hence, a majority of companies across the world are investing in this latest marketing strategy by using the platform of Google Maps. Even, there are many local businesses who are also using the features of Google's app to market and sell their products and services online.
Earlier, many users used to rely on a few third-party apps for suggesting nearby shops, healthcare units or restaurants. However, with the recent marketing practices based on Google Maps, this task became easier. So, by including this type of marketing strategy, you can attract customers directly who are looking for businesses similar to your line of work. Also, by including your business within the top result pages on Google Maps, you can avail many benefits.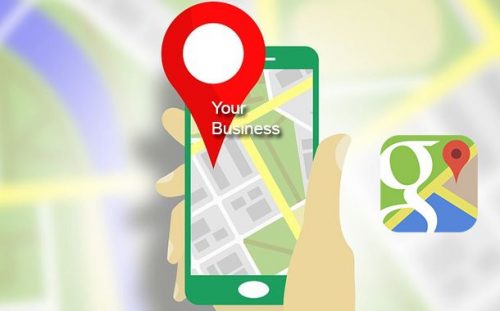 In this article, you will come across some of the main advantages of marketing your services through Google Maps. It will also discuss the role of this app for optimizing your profile on Google My Business and other SEO related activities. You can also check out the steps you need to apply for developing Google Maps Marketing strategies for your business.
Interesting Features of Google Maps Marketing that can Transform your Business
If you are thinking about how you can make your business profitable by utilizing this app of Google Maps, there are a few top-class advantages of it. So, let's take a look at the following points, which can explain how Google Maps Marketing can be used by businesses.
Encourage Local Business
If you are operating any local business in your city and want quality customers for selling your products, Google Maps can help. Earlier, owners had to rely on different business directories, news ads, and phone books for users to notice their businesses.
Whereas, by making use of Google's app for marketing and promoting services, they can reach to more consumers. Hence, you can invest in this marketing strategy from Google experts and attract more investors for your business.
Improve SEO for Companies
For getting more organic traffic for your business or website, Google Maps Marketing can be an effective tool. So, if you are already implementing any SEO strategies for your company, adding this marketing technique can strengthen it. Once, you can establish your firm as a reputed local or global business online, you can easily attract more visitors.
Overall, this can improve the chances of your business to appear on the first pages of leading search engines. Hence, you can include Google's mapping feature to even point your company's direct location for optimizing for search engines.
Strengthen Customers' Trust
Nowadays, customers rely heavily on products and services that appear mostly on Google, Bing or any other search engine. So, when they will find out that your business is listed on Google Maps, they can trust your services.
As the trusting building is one of the essential factors while marketing or selling any product. Hence, you can market your website or company by opting for Google Maps Marketing techniques.
Boost Brand Awareness
Google Maps can offer a huge opportunity for local companies to enhance their brand's reputation and make it visible to potential buyers. So, it is one of the most effective methods to advertise your business by pointing it on Google's search maps.
Hence, whenever a customer searches for companies similar to yours, Google Maps can recommend your firm and provide website and contact details. It even allows sharing option to users, so they can spread your business information to others.
Free Listing of Company on Google
You don't have to pay any charges or membership fee to list your company details on Google Maps. Hence, by agreeing to the terms and policies of Google Maps Marketing, you can get your business listed for free. Google developers have introduced this marketing concept so that users can invest more time reading them online.
It not only engages the platform of Google but also encourages customers to go through your business information. Further, you can subscribe to Google's PPC (pay per click) campaigns alongside Maps to get more traffic for your company or website.
Work with Google My Business Account
When you implement Google Maps Marketing for your business, you will get to utilize the free tool of Google My Business (GMB) as well. So, if you install this app from Google on your device, you can manage and organize various aspects of your business. You will be able to customize your company's online presence across Google Maps and search engine pages.
Ways for Optimizing your Google My Business Account to Boost its Visibility on Google Maps
Now, in order to make the most out of Google's apps for your business, there are certain optimizing techniques. So, let's discuss how to integrate the features of Google Maps Marketing along with Google My Business to make any business profitable.
Provide Exact Details of your Company
For marketing your products using the tools of Google Maps and GMB, you need to fill the accurate location details for your business. Google prefers exact coordinates rather than some remote mailbox to define any address.
Hence, owners had to provide their USPS verified address for marketing their businesses using Google Maps. For marketing using GMB, it is mandatory to use a genuine website, contact number, and business hours so that customers can reach you.
Powerful Introduction on Google My Business
When a user searches for any product or service on Google, it takes help from both GMB and Google Maps to find relevant information. Hence, the more effectively you introduce your business, it will appear more on the search result pages and rank high.
So, it's quite obvious that customers will expect a great introduction for your company on GMB. But, they will also go through other content regarding your company's progress, list of products/services and capital invested in it.
GMB Listing Verification
While filling up your company's introduction and other details on Google My Business and Google Maps, verifying its listing can provide additional authentication. So, you can make use of multiple verification methods. It is to validate that your business is listed on Google's apps and products.
Hence, you can select verification through phone, postcard, instant text, email or bulk. And, check your business' listing during Google Maps Marketing.
Reviews and Local Citation
Another great way to market using Google Maps is by asking for reviews from your trusted users, business clients, and associates. Sometimes, potential customers just go through users' rating in order to estimate your business' popularity and quality of services.
Apart from this, you can also cite your company's details or new launches on local media. This can help to optimize your website or business whenever someone searches on Google for similar services. A local citation can improve the ranking of your business on Google Maps drastically. Hence, you can consider this marketing strategy to gain more visibility and grab attention from online buyers.
In this article, you came across some useful insight and benefits of utilizing Google Maps Marketing for businesses. So, if you want to know more about Google Maps and Google My Business, you can consult a digital marketing expert for further information.
0 Comments