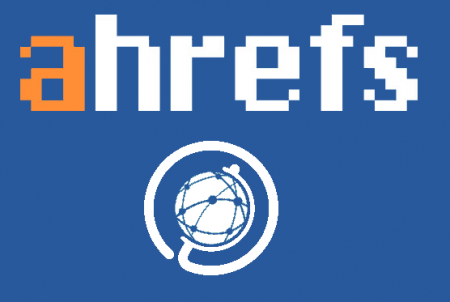 Ahrefs Rank: Grow The Search Traffic Over The Competitors
Ahrefs Rank is one of the crucial components this SEO tool offers. It is one of the most powerful SEO tools as well as a backlink checkers in the market. It lists down all websites in a database according to their size, quality of backlink profiles, and domain rating. Domain rating is the strength of the overall backlink profile of a given website. A logarithm scale ranging from 1 to 100 is used to measure the domain rating. Here, 1 denotes least and 100 denotes most in terms of the competitive strength of the website.
There are tons of ways Ahrefs Rank can help you to boost your SEO or marketing efforts. Digital marketing analysts rely on certain tools for checking the current status of websites. Though there is manual website analysis, it is a very time-consuming task and not much effective for quantitative analysis. Ahrefs is one of the recommended digital marketing reporting tools that serve several purposes. Many people are not aware of the benefits they can avail from Ahrefs Rank. Therefore, this article outlines so many things you can do with Ahrefs.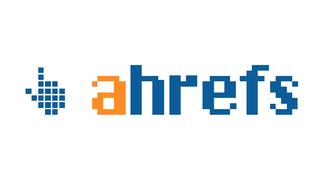 Perks Of Availing Ahrefs And Ahrefs Rank
Ahrefs can enhance the strength of your website in the following ways.
Extensive Backlink Analysis Report
This digital marketing tool collects backlinks from different third-party referral sites and presents them to users. Moreover, it is capable of providing backlink analysis reports of the competitor websites. As a result, you will get an idea of the sites with higher domain authority from which you can obtain the backlinks.
Unlike other backlink checker tools, Ahrefs uses its own crawler to link data for backlink analysis report. It also denotes the number of backlinks you have got from various referral sites. The extensive details for backlink include backlink types, social metrics, HTTP status, and referring IPs.
Furthermore, you can compare the number of current backlinks with that of the previous month as well as the competitors. Google ranks websites with high-quality backlinks only. Hence, it is vital for your website to have proper backlinks to get a rank among the top ten search results of the search engine.
Competitor Keyword Analysis
Ahrefs' keyword research reports come up with the keywords that you can optimize to improve the ranking of your site. Besides this, it enables you to know the ideal keywords your competitors are using for optimizing their website. Hence, you come to know similar keywords or its variations to make your website more appealing.
If you want, then you can get an analysis report for paid keywords also. It saves your time as you won't require to dig deep in analyzing the top performing keywords of your site. Unlike other research tools, Ahrefs helps you to know the keywords people are using to visit your site.
Content Explorer
It is essential to know what type of contents will fetch you higher rankings on the search engine. Ahrefs' content explorer helps you to prepare a writing strategy on a particular topic. Moreover, Ahrefs uses a parameter known as Ahrefs Rank to rank websites. Ahrefs Rank supports Search Engine Optimization of the website with the best backlink profile.
Track Total Organic Visibility
Ahrefs holistically analyzes your website and highlights the signs of improvements for better site ranking as well as visibility. Ahrefs makes it possible to track individual keywords in a modern strategy. It thereby facilitates relationship building and brand management. You can enter a URL and check everything including organic keywords, social data, and PPC.
Historical Backlink Data Analysis
Ahrefs facilitates tracking of historical data for analyzing websites successfully. Even if the backlinks acquired in the past are no longer available, Ahrefs allows you to compare them with the current backlinks.
As a result, Ahrefs digital marketing tool outshines other tools with respect to backlink data analysis report. Ahrefs Rank provides you with two options. One is Live Index that shows all the backlinks available after Ahrefs' recrawl. The other one is Fresh Index that contains backlinks that are no longer alive.
URL Rating
Ahrefs uses a unique perspective for analyzing websites. Its URL rating guides the webmaster regarding which URL is performing better than the rest. To be more precise, it notifies which URL is receiving more links quantitively along with qualitatively. You can thereby add keyword rich title tag, meta description, and content for improving the performance of URL. Besides this, you can make analyze how your website has performed in the past months.
Link Intersect
There are very few sites to let you know the sites from which your competitors are getting backlinks for improvising their sites. Ahrefs is a great tool that assists you to prepare audit reports in a holistic way. Link Intersect allows you to add three of your competitor's URL to know whether they are performing better than you or not. Ahrefs uses different SEO metrics to analyze and provide results of website analysis.
Better Competitors Analysis
The detailed competitor's analysis reports inform you that which competitors are performing better than you. You can modify your content strategy based on this report and target your prospects more successfully. As we have already discussed that Ahrefs uses domain rating, referring domains, and many such tools for competitive analysis. You can take Ahrefs' support to publish contents on PR websites.
Ahrefs will guide you regarding the type of contents people prefer to read and publishers want to publish. It becomes easier for you to plan the link building strategy for your site. Moreover, you come to know how many publishers are looking for the topic that is trending in the present market. After analyzing these details, create contents that will drive more traffic to your website.
To Conclude
Ahrefs started as a digital marketing tool but with the passage of time, it encloses other website analysis as well. It has thereby succeeded in fulfilling the increasing requirements of websites. Keyword ranking and content alerts are the key features of Ahrefs dashboard. Hence, you get notifications when contents are published around the phrases and keywords used in your website.
Ahrefs Rank determines the SEO ranking for your website in the long run. Also, it performs far better than any other research tools available in the market. It is the best option for backlink analysis as well as for the complete off-page and an on-page analysis. Therefore, its time to choose Ahrefs over other SEO and digital analytic tools available in today's market.
0 Comments